An estimated hundreds of thousands of starfish, lobsters, and other sea creatures have washed up dead or dying on beaches across the United Kingdom's east coast.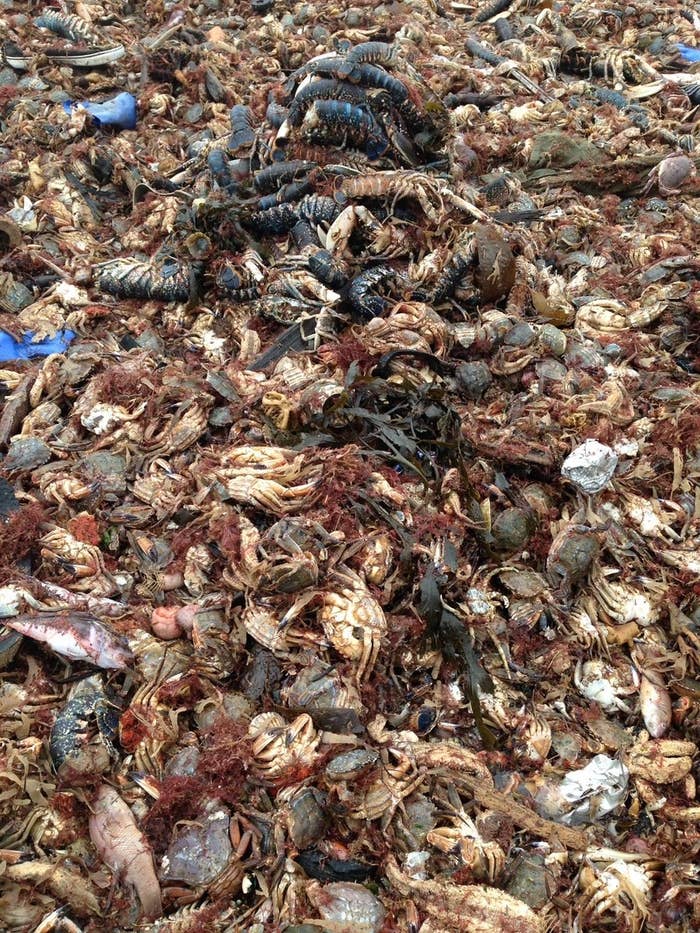 Startling and disturbing images of the dead marine animals started cropping up on social media over the weekend, following cold, stormy weather that blanketed much of the region in snow.
And it's not a coincidence, experts say. The recent weather is partly to blame.
Last week, a cold blast of air from Siberia settled over Europe. The Dutch were calling it "the bear of Siberia"; the French nicknamed it the "Moscow-Paris express"; and in the United Kingdom, it's been called "the beast from the East." This cold front led to a dramatic drop in ocean temperatures, from 5 degrees Celsius (41 degrees Fahrenheit) to 2 degrees Celsius (about 35 degrees Fahrenheit) in less than a week.
"That's quite a lot," Rodney Forster, a marine biologist at the University of Hull in the UK, told BuzzFeed News. "For a lot of creatures, that really pushes them to their lower limits, especially the warm-water species ... we've seen washed up."
This dip in water temperatures, coupled with massive waves and high tides appear to have created the right conditions for the die-offs, Forster said.
Another possible factor was the timing of the storm, Forster added, coming when ocean temperatures are normally starting to go up, resulting in some marine species moving closer to the shore in anticipation of springtime.

Forster went to Fraisthorpe beach, located on the coast east of Leeds, to survey the damage on Saturday. He also went back to a second nearby beach on Monday. "There's an incredible amount of marine life washed up on the beach," he said.
"The sea has a sorting action, so different parts of the beach have different concentrations of different animals. On one end, there was a lot of razor shells and mussels. Further up, starfish and huge numbers of dead crabs and lobsters," Forster said, "and when I went down today, a lot more seaweed."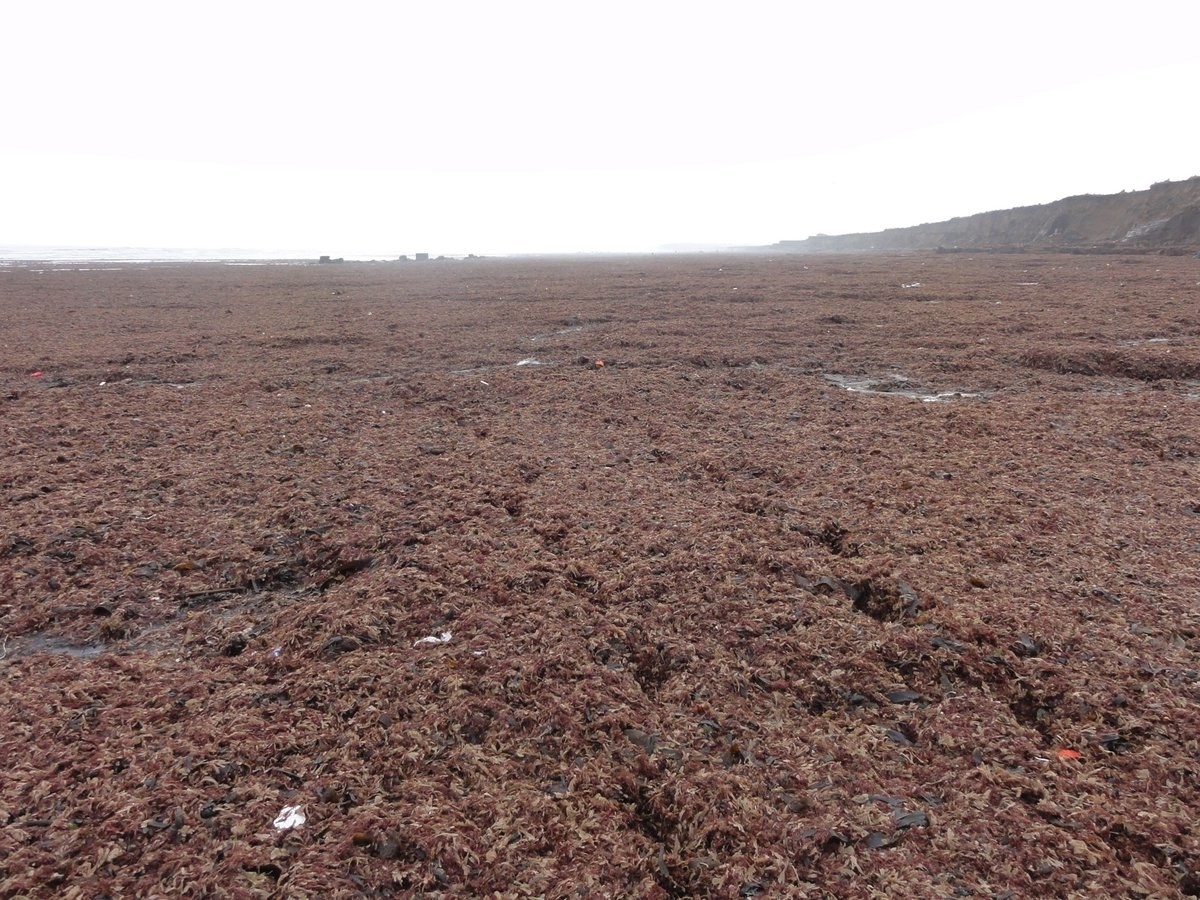 "There was no end to the devastation really," Forster added. He's so far tallied about 24 types of dead fish.
"To see things like this is heartbreaking," Bex Lynam, of the marine conservation charity Yorkshire Wildlife Trust, told BuzzFeed News.
Lynam has spent the last three days surveying the damage and working with others to rescue lobsters still clinging to life.
More people came out Monday to rescue lobsters too.
"There are places where you are ankle-deep, or calf-deep, in animals," Lynam said. "It's really hard to quantify the numbers, to be honest."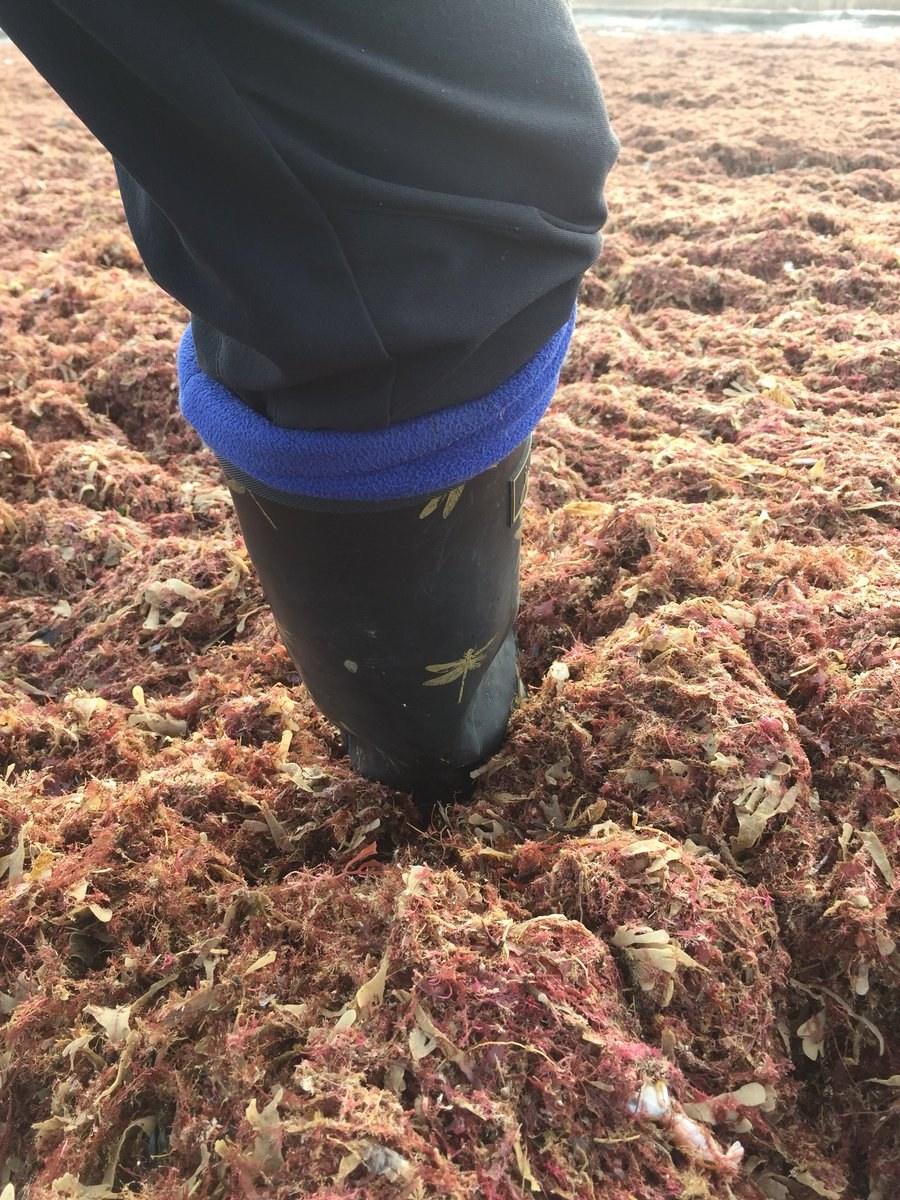 Lynam and Forster both estimated that hundreds of thousands of marine animals have already washed up ashore, and suspect more are on the way.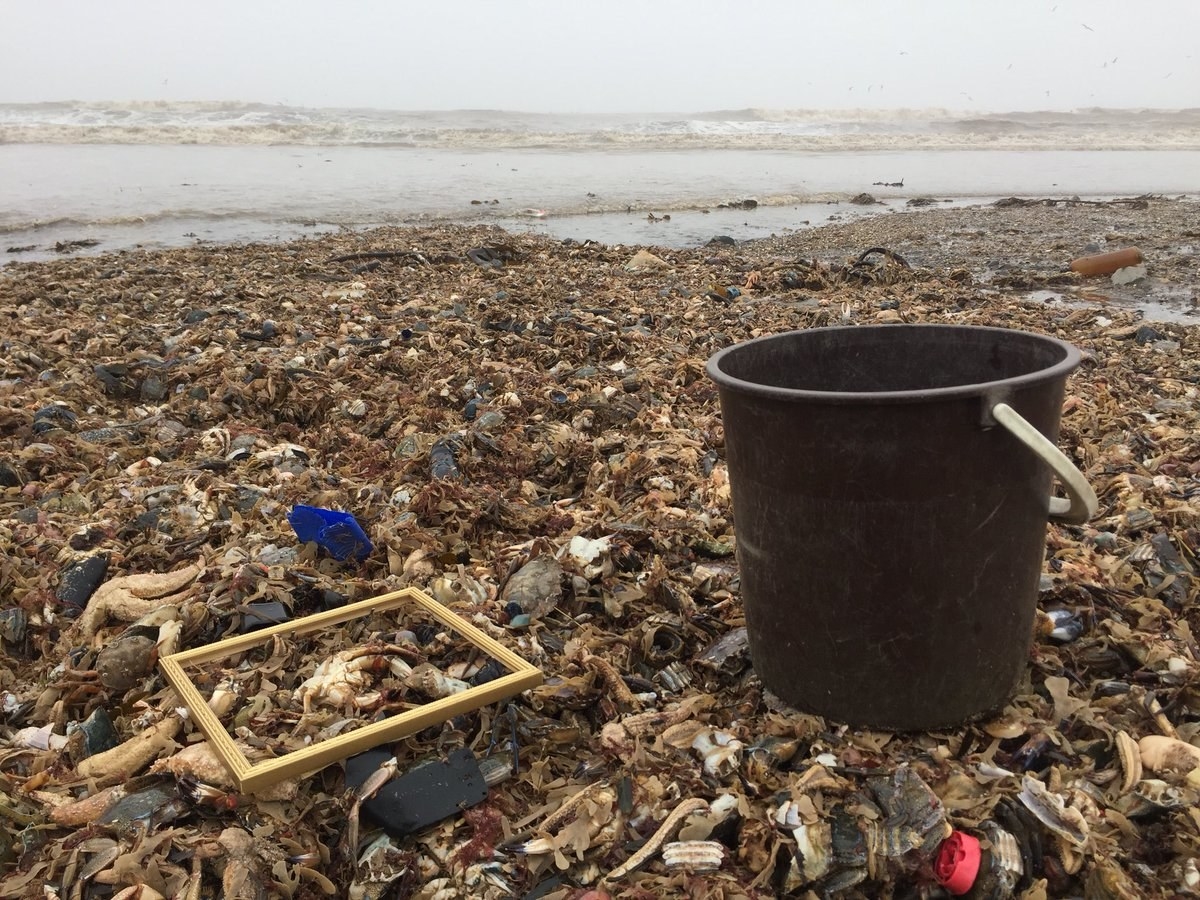 Forster is waiting to see if seabirds and larger marine animals, such as seals, dolphins, and whales, eventually wash up, now that some of their food has died and disappeared.