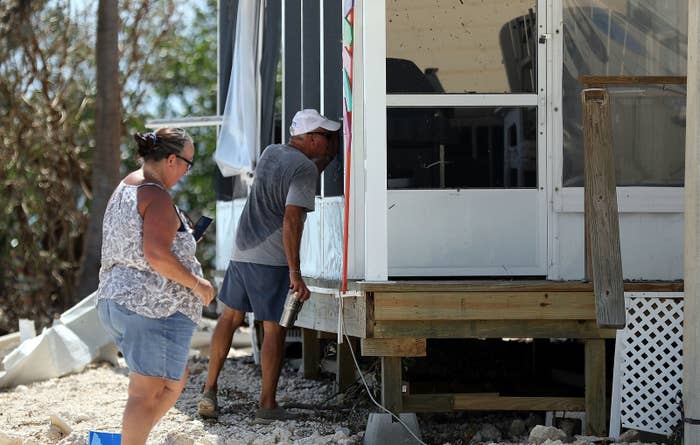 Fog Creek Software, a small tech company based in New York, put in place a formal "climate leave" policy this fall that gives its employees time off to respond to extreme weather and other climate-linked disasters.

Since Fog Creek shared the policy online earlier this month, the California-based Cylinder Digital has adopted it, and more companies are likely to follow.
It's not unusual for companies to give employees time off in the immediate wake of a disaster. But these companies have created a formal policy that workers can rely on as extreme weather and other events are projected to become more frequent and intense in a warming world. Under the policy, staff can take up to five days off a year to deal with the fallout of extreme weather, such as hurricanes and wildfires. And the leave can be extended if government officials formally declare an emergency.
As the US government pulls away from climate policies, research, and planning, more and more companies are stepping up to reduce their own greenhouse gas emissions and prepare for climate impacts. At the global climate talks in Bonn, Germany, last week, for example, Microsoft and Mars Inc. announced new emissions reduction goals.
Fog Creek's policy was enacted in October after one person at the company was displaced by Hurricane Irma in Florida and as others in Northern California were on alert due to the fast spread of several damaging wildfires. Although headquartered in downtown Manhattan, Fog Creek's staff of 36 people is spread across the US and the world.
"Certainly, this summer into fall we had, like everybody, seen this series of storms just hitting and hitting and hitting," Anil Dash, chief executive officer of Fog Creek, told BuzzFeed News. "We had people affected by Irma, in particular, either being displaced or in some cases taking people in who had been displaced. We had people in California that were watching the wildfires. This was all happening at the same time, and it made it very acute."
This wasn't the company's first brush with extreme weather, Dash said. Back in 2012, before he joined, the company's data center in New York lost power during Superstorm Sandy.
About a month after the company's internal policy took effect, the federal government released a major report about how man-made climate change is playing out across the country, including a recent increase in large forest fires in the West. According to Dash, this report's "dire" findings influenced his decision to publicly share the company's policy in a Medium post earlier this month.
Adarsh Pandit, the founder and sole employee of Cylinder Digital, has already adopted the policy. He sees it as a recruiting tool as he looks to grow his tech company in Northern California. In the meantime, as he works with several contractors, he's open to applying this policy to them in the event of a disaster.
Five other companies from the tech industry have reached out to Fog Creek for more information, Dash said.