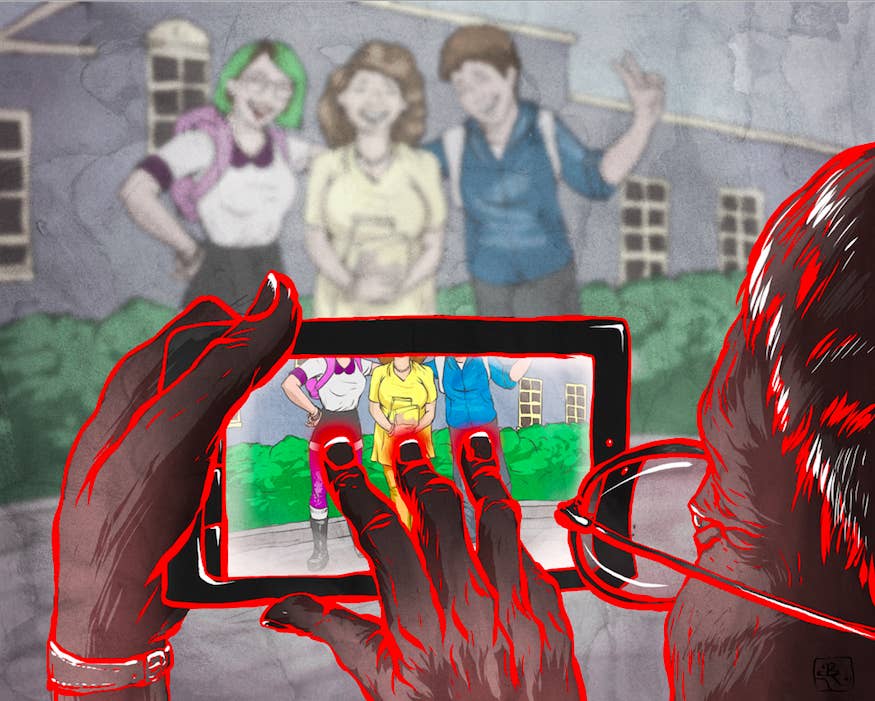 In November 2015, economist Alejandro Villagómez resigned from his academic post after 23 years at Mexico's CIDE (Center for Economic Research and Studies), a top public university. Three days later, the school's ethics committee concluded that Villagómez had sexually harassed both male and female students, behavior that included sending them photos of his genitals via Facebook Messenger and asking them to respond with intimate pictures of their own. The case forced CIDE to implement policies for preventing and reporting harassment within its academic community.

But by resigning, Professor Villagómez left without a record of sexual harassment in his university file and has been able to continue his career as a civil servant. He currently holds a senior role at Infonavit, a federal agency for workers' housing, where he earns around 136,000 pesos (approximately $7,500 USD) a month, and maintains his status in Mexico's National Researcher System, a federal body that supports the country's elite academics.
BuzzFeed News has obtained the file CIDE opened to investigate the allegations against Villagómez and interviewed five of the students who reported he sexually harassed them. They paint a picture of a serial predator who targeted vulnerable students on social media and abused his authority as a respected academic to threaten their careers. (Villagómez declined to comment for this story.)

As a professor of economics, Villagómez made it compulsory for his students to add him as a Facebook friend, since he posted assignments on the social network. But he also commented on his students' photos and flattered them in private Facebook messages.
These private conversations followed a pattern: First Villagómez would brag about his importance in the public and academic spheres. Then he would send pictures of himself as a young man, and finally he would send sexual comments or a photo of himself wearing only underpants, or of his exposed genitals. All the sexually explicit messages were sent at night. When students reacted uncomfortably, the next day he would apologize, sometimes saying that he was drunk. On other occasions he said his account had been hacked and that it was the hacker who sent the inappropriate messages. Villagómez always asked his students to delete the conversations, but some saved his messages or took screenshots, which were eventually used as evidence against him.
When some of his victims unfriended Villagómez on Facebook, he continued to send messages complaining about it or threatening them.
"The first semester of his economics class he started harassing me," a former student, who asked to remain anonymous, told BuzzFeed News. "He sent me pictures of himself during his youth or at public events. One day he asked me, 'Would you date me if you were my age?' Then I said, 'This is completely inappropriate, you crossed the line that separates a cool professor from a harassing professor.'"
"This is how things work around here...You have to put up with it. He will teach you during the second and the fifth semester, and he has many contacts."
The student then turned to another professor to ask for advice. She was stunned by the response: "This is how things work around here. I have heard this story several times and there is nothing to be done. You have to put up with it. He will teach you during the second and the fifth semester, and he has many contacts."
The Facebook harassment continued to escalate.
"One day he sent me a picture of himself in underpants," the student recalled. "I replied 'hahaha' or with an emoji with closed eyes. I didn't know what to reply. Then he said, 'It's your turn to send me pictures.' Then I immediately deleted him from Facebook. When I met him next Monday at school he told me that it wasn't in my interest to have him as an enemy and he ordered me to add him again."

When the semester ended, she reported these incidents of sexual harassment on the professor evaluation form, which students submit anonymously. After his evaluations were reviewed, Villagómez was promoted to head of the Department of Economics.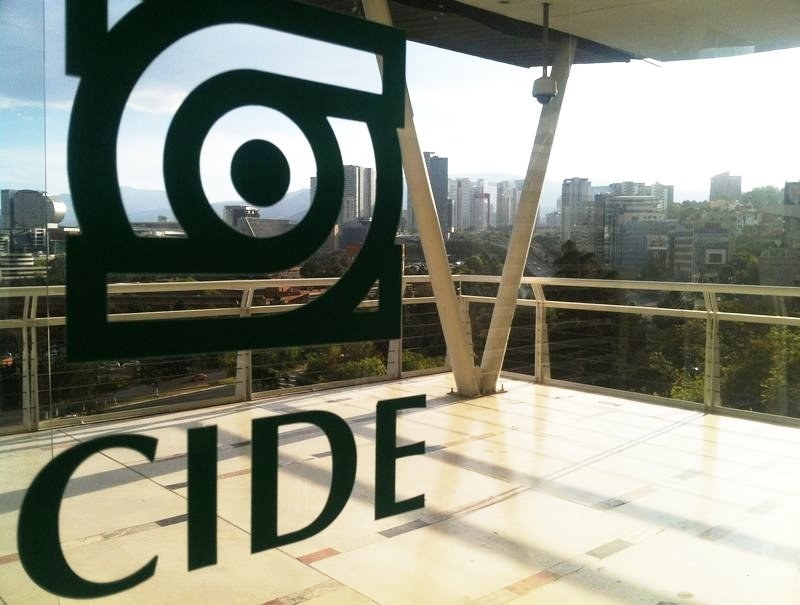 Villagómez held a PhD from Washington University in St. Louis, had taught at CIDE for 23 years and had previously served as its academic secretary, the second highest ranking position at the institution. He referred to the economics students who worked for him as a "dream team," and promised them access to his professional network, ensuring them successful future careers.
"I was in his team and I got fed up because he didn't give me any work," a second student, who also asked to remain anonymous told BuzzFeed News. "I told him that I was going to work as a research assistant for another professor. He got angry with me and he said, 'I wanted you in my team. You don't understand. I love you very much. If I asked you to sleep with me, would you do it?' When I reacted, completely surprised, he said, 'So you understood this, but I didn't want you on my team anyway.'"

With male students, Villagómez took a different approach. He'd also chat with them on Facebook and after a some casual conversation, he would ask, "Do you masturbate?" If they said no, the chat would end. But if they said yes, he would start sending sexually explicit images or comments. Sometimes he sent these sexual images out of the blue.
Villagómez's reputation for harassment was well known at CIDE, and his victims started to find one other and talk. Some were still enrolled, while others had already graduated or left the institution. They quickly realized they had more in common than the professor's harassment: In most cases, the students had been thinking about leaving the university due to academic or personal pressure. Villagómez appeared in their lives as a friend and counselor who would gain their trust.

"At the end he was still your professor, the person who would evaluate you and the person telling you what to do," the student who reported Villagómez on the first semester evaluation form told BuzzFeed News. "When you are at the beginning of your studies you don't know very well how it will end, and at this school you're under a lot of pressure and they make you feel that you're nobody or that you're stupid all the time, or they tell you that you're going to be expelled. So suddenly you would meet this professor who was nice and he would offer you his help. But later, everything would change."
In fall 2015, a group of students and alumni backed by CIDE's Society of Economics Students filed an internal complaint against Villagómez. A group of female professors informed the university's board that there was a serious issue.

When Villagómez learned of the case, he approached several of his victims to ask if they had filed the complaint. He told them they had betrayed his trust and would ruin his personal and academic life.

"At this school you're under a lot of pressure... So suddenly you would meet this professor who was nice and he would offer you his help. But later, everything would change."
CIDE's Ethics Committee, composed of five professors and the Academic Secretary, met with the students in November 2015 and set a date for them to present their complaints at the end of June. Villagómez would also be allowed to speak. But a few days later, he resigned, leaving a letter confessing his guilt and apologizing to his students.
Despite his resignation, the committee recommended his permanent separation from CIDE and noted the need for a specific policy for responding to reports of sexual harassment.
"Professor Alejandro Villagómez severely violated the Ethics Code by exchanging unsolicited messages with clear sexual content with students, by taking advantage of his position as a research professor to send unsolicited pictures to students and by using student-professor interaction to make inappropriate proposals to students," the Ethics Committee concluded. "Professor Villagómez incurred in these offenses repeatedly and with students of different generations. Even though there is no evidence that of any physical contact with a student, Professor Villagómez didn't meet his ethical duties."

CIDE's Academic Secretary Guillermo Cejudo told BuzzFeed News the university investigated Villagómez's conduct as infringements of its ethics code, not in administrative or criminal terms. That's why the Ethics Committee's verdict doesn't explicitly mention "sexual harassment," which Cejudo said could only be determined by a judge. Though Villagómez wasn't technically expelled or punished, Cejudo explained,
his resignation "gave meaning" to the committee's resolution.

In December 2015, following the recommendation of the Ethics Commission, CIDE's Director General Sergio López Ayllón read a statement in front of students and professors informing them of the verdict and offered an apology to all the affected students. But he never mentioned Villagómez's name or the Department of Economics.

The school offered to support victims in filing legal action against Villagómez, but the students chose not to since they didn't want to relive the experience of being harassed. CIDE also offered to pay for victims' therapy.
"One day he asked me, 'Would you date me if you were my age?' Then I said, 'This is completely inappropriate, you crossed the line that separates a cool professor from a harassing professor.'"
In November 2016, one year after the Ethics Commission issued its recommendations, CIDE presented students with a new protocol for cases of discrimination, harassment or violence. It also offered students a course on learning how to identify and report harassment.
In May 2017, CIDE sanctioned another professor, Carlos Vilalta, after documenting that he sexually harassed doctoral students. The punishment included a three-year unpaid suspension from his post and the requirement to take a course on gender and harassment awareness. In July, however, Vilalta resigned rather than facing the university's sanctions. He is the second CIDE professor to be caught sexually harassing students in the last year and a half.
Seven months after resigning from CIDE, Professor Villagómez resumed his career as a civil servant at Infonavit. He remains listed in the National Researcher System, despite its regulations, which state that anyone found guilty of severe ethical infringement shall be expelled.
Cejudo and CIDE's General Secretary Jimena Moreno both told BuzzFeed News that they had informed the National Research System of Villagómez's resignation, but they were unable to give an exact date for the communication. The case was also included in a report from CIDE to its governing body and to Mexico's National Council of Science and Technology, known as CONACYT.

CONACYT confirmed that CIDE had "duly" informed it of Villagómez's resignation and therefore suspended his monthly research stipend of 31,900 pesos (around $1,800 uSD). However, they had no knowledge about the allegations of sexual harassment against him. And though Villagómez doesn't receive any research funds nor is he a member of any institution, he can work again as a professor and researcher if a school registered with CONACYT accepts him.
Netzahualcóyotl Baños, the press manager at Villagómez's current employer, Infonavit, responded to an emailed request for comment from BuzzFeed News by asking, "Is there a legal element regarding this issue?"
In April, Villagómez tweeted about the Netflix series 13 Reasons Why, which addresses teen suicide: "The series 13 Reasons is very harsh, but for those of us who have lived with kids it is so real." He ended the tweet with a sad-face emoji.
"Do you remember the Facebook messages?" a Twitter user replied, adding the hashtag #WhatWouldYouDoToBeOnTheTeam. It was the same phrase the professor had used to harass one of his female students. Villagómez deleted the tweet, but once again, someone took a screenshot. A day later he tweeted: "It seems like I got hacked."