This is Masako Wakamiya. Earlier this year the 82-year-old resident of Japan started learning the Swift programming language and has already released her first app.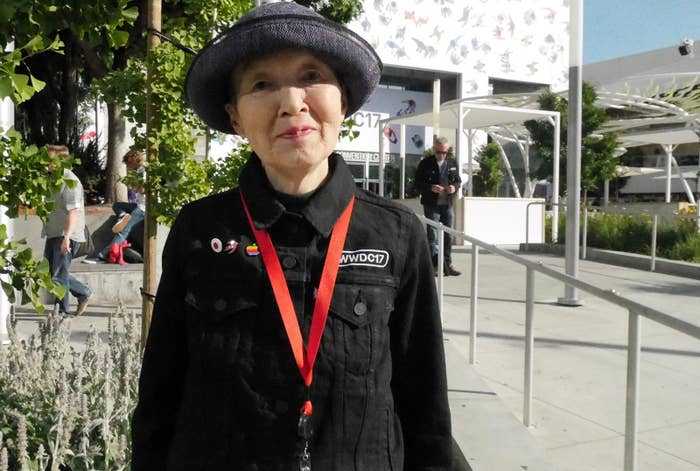 BuzzFeed News caught up with Wakamiya at last week's Worldwide Developers Conference (WWDC) in San Jose, where Apple CEO Tim Cook introduced her as the oldest developer in attendance.

Ma-chan, as she's affectionately called, discovered the internet when she was retired, caring for her elderly mother full-time, and feeling particularly isolated.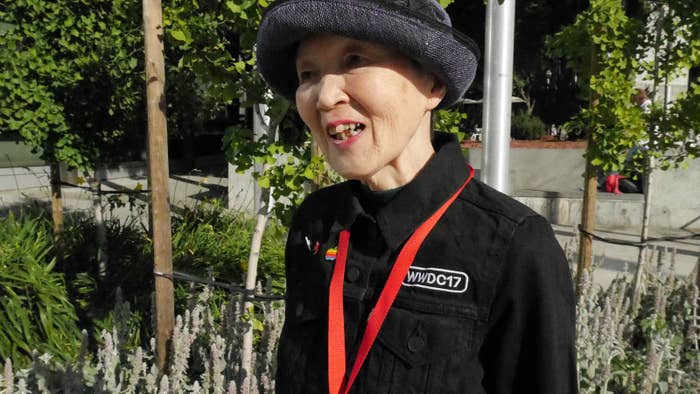 When Ma-chan retired from the bank she'd worked at since finishing high school, she got depressed thinking about life in her sixties and beyond. As an extrovert, she felt trapped in the house while taking care of her mother, like she was no longer part of the outside world.
She didn't know how to use a computer, and it took her three months to get online, but Ma-chan eventually joined a site for seniors called Mellow Club.
Every time her computer connected to the Internet, and she saw the words on the screen that said "Welcome, Ma-chan," her face became wet — both with sweat and tears, she said.

The internet "gave me wings," she said. "Those wings took me to a wide world I never knew before I used a computer."

Next, Ma-chan tried her hand at creating Excel art and became an overnight sensation. "I always liked making things, but for example with handicrafts, you can only give them to people you actually meet, right?" she said. "But I wanted to give some joy to not only my friends, but also to people I had never met. It sounds so romantic."
Earlier this year, she began studying programming and developed a game for seniors called Hinadan. You play by arranging dolls from a Japanese doll festival. It's currently rated five stars in the App Store.
"Most applications are for young people, and people of my generation find them boring," Ma-chan told BuzzFeed News. "As we age, our eyesight gets worse, and we can't move our fingers the way we'd like to. This game is designed so that even people with these problems can enjoy it."
"It is never a waste to try something and fail," Ma-chan said of the fits and starts she experienced while learning to code. "You will not die or get injured even if things don't pan out well. It's best to enjoy your failures. If you fail, you fail. What's wrong with that?"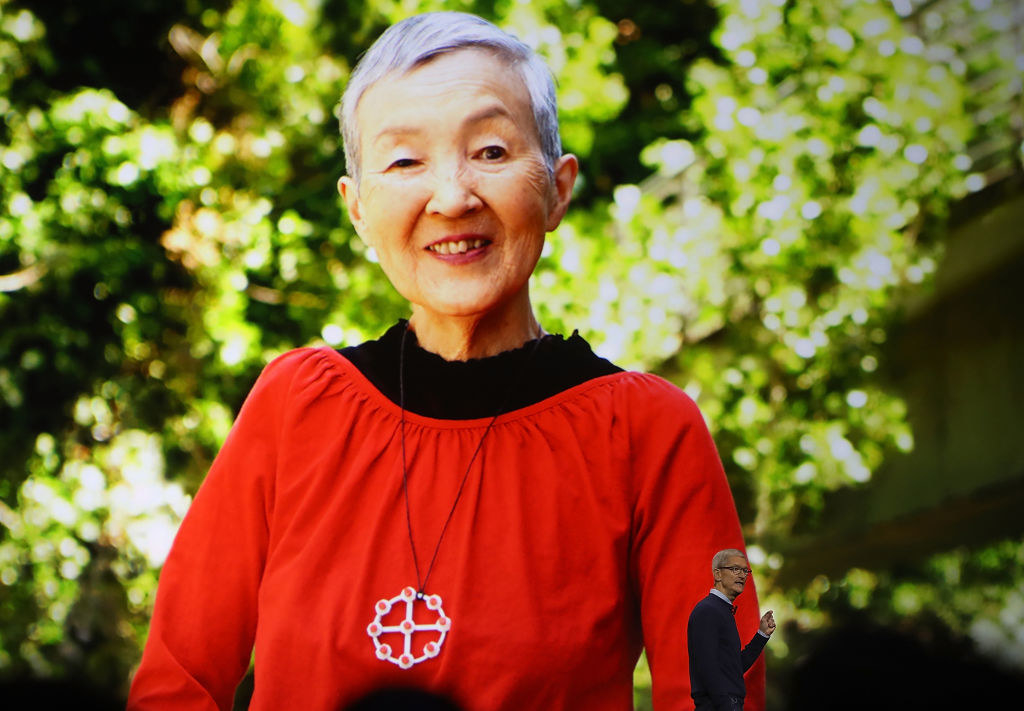 Besides meeting Apple CEO Tim Cook at WWDC, Ma-chan also connected with the youngest developer at the conference, a 10-year-old boy from Australia named Yuma Soerianto. "I never imagined gaining a friend who is 72 years my junior and lives in the Southern hemisphere," she said. "I am not proficient in English, but I was able to enjoy chatting with him."
Ma-chan said she's having the time of her life, and she's planning to make another app: "I think my legacy could be to give hope to someone that it is possible to program, even at age 82."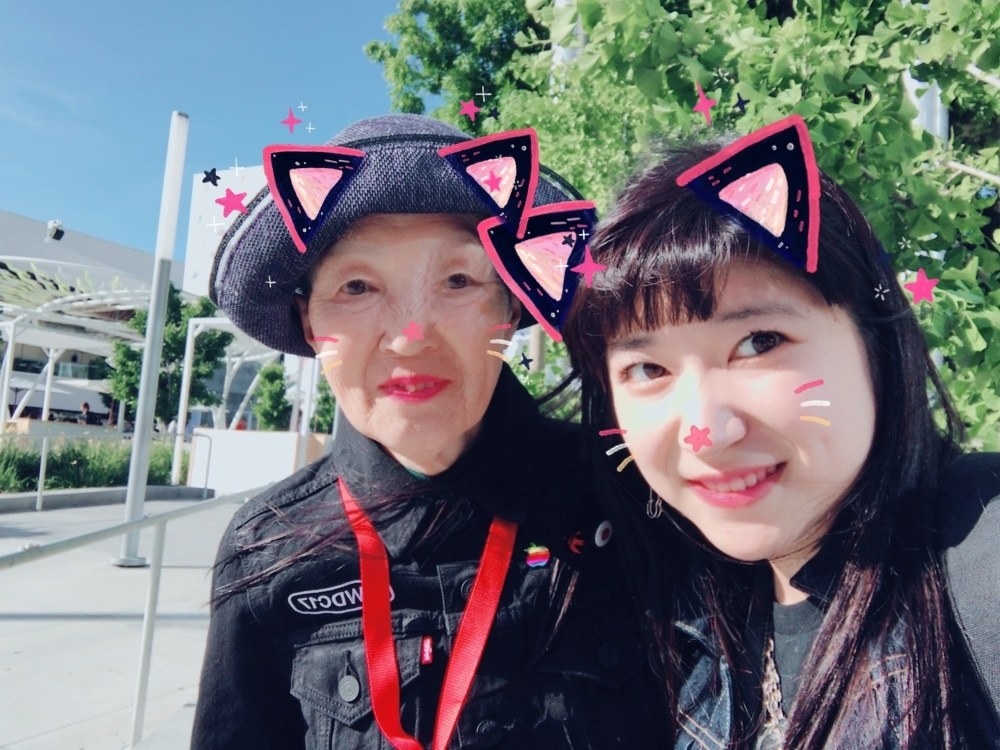 "It seems that many people, who are a bit younger than I am, don't think of old age as an enjoyable time," she said. "I am having the best time of my life!"
When she joined the Mellow Club website, nervous about her transition into retirement, Ma-chan got the message that life is fun at 60, and even more fun at 70.
"What happens after 80?" she said. "Well, it got even better."
This post was translated from Japanese.