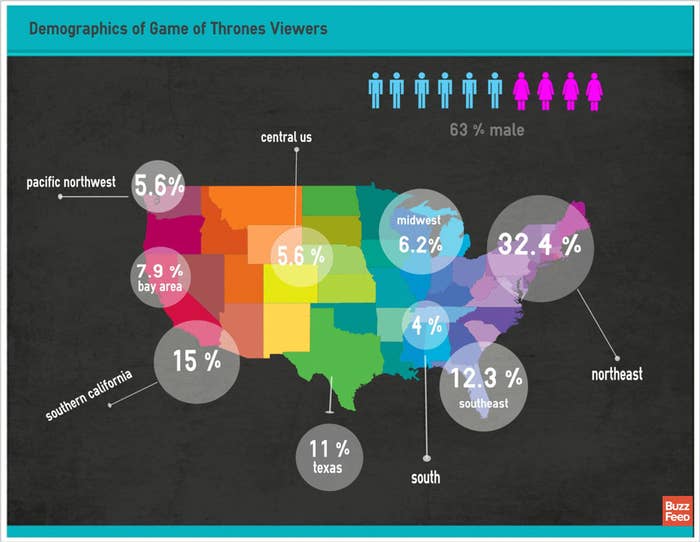 We know a lot about the characters on Game of Thrones, thanks to five books and countless fan sites. Finding out who's watching those characters is a little trickier. Luckily, Twitter has some answers.
BuzzFeed analyzed 200,000 tweets related to GoT to determine viewers' demographics (above) and positive and negative reactions to different characters. Using ninja machine learning techniques, we discovered (maybe even before HBO!) that there are more male viewers than female, more New Yorkers than Californians, and that everyone — we mean everyone — is in love with the Khaleesi. Below, Twitter users' favorite (and least favorite) members of the GoT universe, as measured by percentage of positive and negative tweets: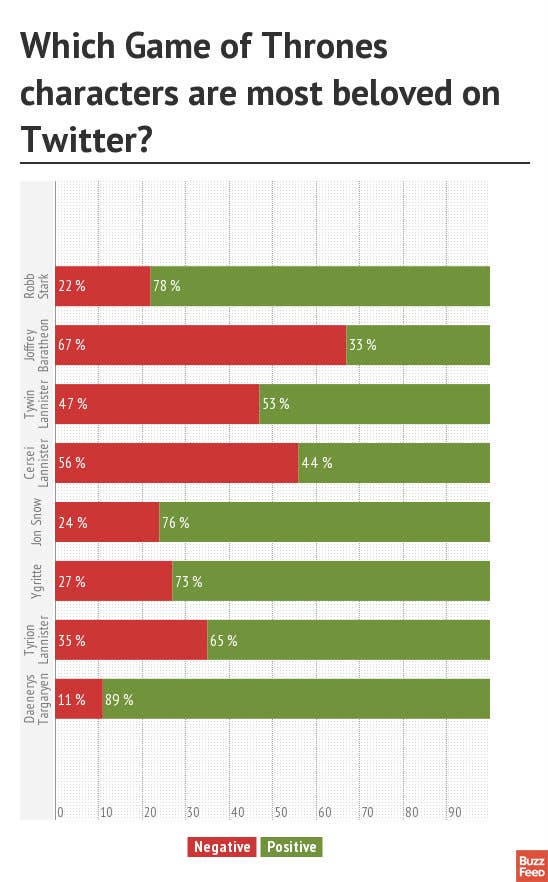 So, the most popular characters in our analysis are...
3. Jon Snow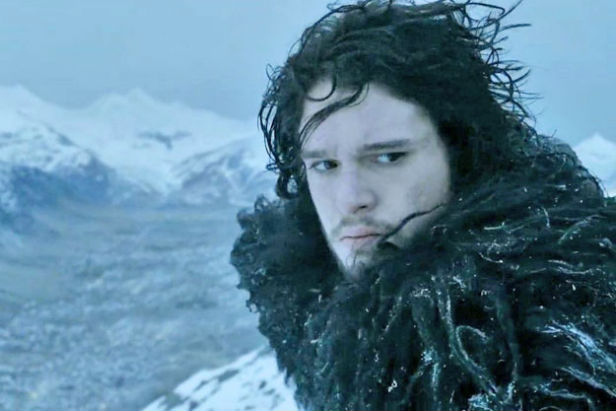 2. Robb Stark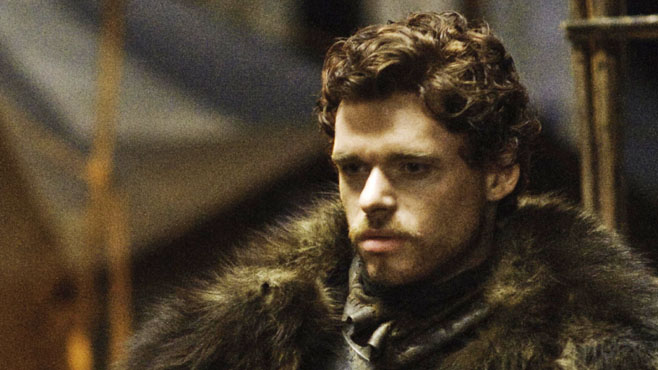 1. Daenerys Targaryen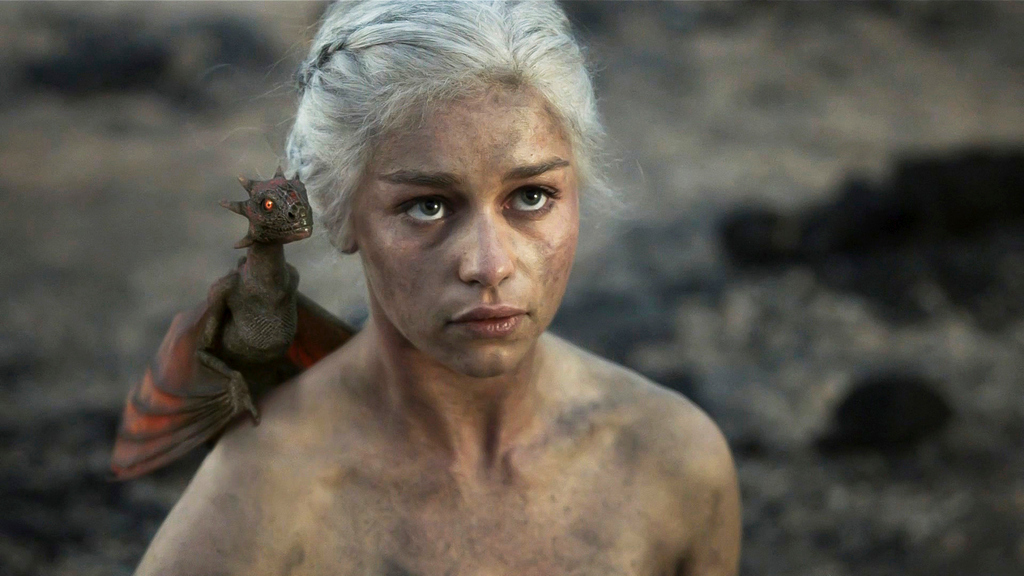 And the least popular: