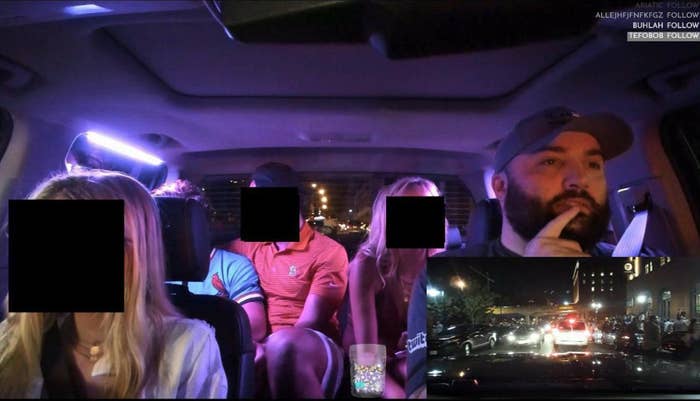 A driver for Uber and Lyft was kicked off the services Sunday after he confirmed to a St. Louis newspaper that he livestreamed passengers without their consent on popular game-streaming site Twitch.
The St. Louis Post-Dispatch identified the driver as Jason Gargac, 32, and his now-defunct Twitch handle as "JustSmurf." The videos reportedly garnered thousands of views and engagements from Twitch users, and his account had about 4,500 followers and 100 subscribers who paid him $5 monthly. Gargac told the paper he made about $3,500 from the platform.
"I try to capture the natural interactions between myself and the passengers — what a Lyft and Uber ride actually is," Gargac told the Post-Dispatch, and said the streams were a form of "people watching."

An Uber spokesperson told BuzzFeed News the channel was "troubling."
"The troubling behavior in the videos is not in line with our Community Guidelines. We have ended our partnership with this driver," a spokesperson said.
"The safety and comfort of the Lyft community is our top priority, and we have deactivated this driver," a Lyft spokesperson told BuzzFeed News.
And a spokesperson for Twitch told BuzzFeed News it won't comment on specific individuals, but added, "We do not allow people to share content that invades others' privacy."
Gargac couldn't be reached for comment. On Saturday morning he tweeted that "transparency is always key," the New York Times reported, but his account has since become protected.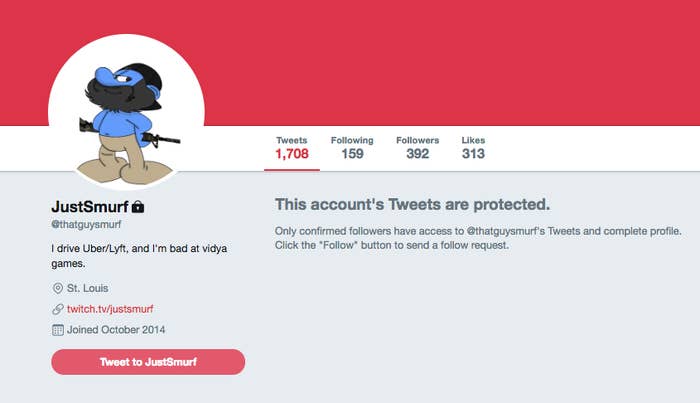 The Post-Dispatch revealed the streams in a detailed article published Friday night. The report said he's had many customers, including children, "drunk college students and unwitting public figures such as a local TV news reporter and Jerry Cantrell, lead guitarist with the band Alice in Chains."
Some Twitch users interacted with Gargac's streams by commenting on women's bodies and appearances, the Post-Dispatch reported.

He said his livestreaming helped financially support him while he was searching for a job as a police officer. Gargac is a Missouri peace officer, though "he is not commissioned by any law enforcement agency, which means that he is not employed and not on a roster for any law enforcement," a Missouri Department of Public Safety spokesperson told BuzzFeed News.
"I can tell you in a general way, as we normally do, when we become aware of information — it can be a complaint, a filing that comes in from a law enforcement agency, or a media report that we're aware of — those are the types of things that can lead to an inquiry. We can't discuss it but we are obviously aware of these reports," the spokesperson said.
Gargac said he recorded his riders mainly as a safety precaution. "That's really the biggest reason for the camera," Gargac told the Post-Dispatch. "The livestream and the Twitch and all that is really more secondary than the security that I feel knowing if something happens, immediately there can be a response versus hopefully you'll find my truck in a ditch three weeks later."
Riders generally did not notice that he was recording them, but Gargac told those who did and spoke up that he records for safety purposes.

But in these conversations, Gargac told the paper, he omitted that the videos were immediately livestreamed onto a public and interactive platform. When he first began recording passengers in March, he told riders about the camera but found that customers acted less natural — so he decided to keep the recording a secret from the riders.
Gargac is a veteran, the US Army confirmed to BuzzFeed News. He served for eight years from 2006 to 2014.
In Missouri, it is legal to record people as long as one of the parties knows — which means that the person who is recording can be the only party aware lawfully.
Customers who complained to Uber received a $5 credit and the company's assurance that they would never drive with him again.