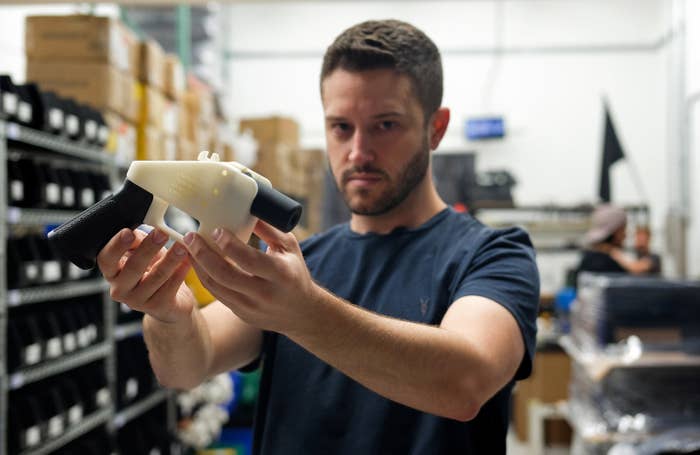 TAIPEI — Police in Taiwan have arrested Cody Wilson, the owner of a controversial 3D-printed gun company who was this week charged with sexual assault in Texas after allegedly paying to have sex with a 16-year-old girl.
Wilson, 30, was arrested at around 5 p.m. local time at a hotel in Taipei, Taiwan's capital, police told BuzzFeed News.
He checked into the business hotel in Taipei's Wanhua District with his actual name and passport, which was subsequently cancelled by the American Institute in Taiwan (AIT) — the de facto US embassy in Taiwan — leaving him without any legal document.
According to local media reports, Wilson reacted calmly when he saw the police and immediately confirmed his identity.
In a statement, Taiwan's National Immigration Agency (NIA) said that since Wilson had "lost a valid travel document, he no longer has a legal status to stay in Taiwan. The National Immigration Agency is now urging the American Institute in Taiwan to issue a valid travel document for Mr Wilson, so he can be deported back to the US accordingly. The AIT will determine how Mr Wilson shall be handled."
Wilson was charged on Sept. 19 with sexual assault, a second degree felony, after being accused of having sex with a 16-year-old girl at a hotel in Austin, Texas on Aug. 15. He reportedly met the girl on SugarDaddyMeet.com and paid her $500 for the encounter at the hotel. Police in Texas did not say whether Wilson was aware of the girl's age.
Wilson reportedly left the US for Taiwan after learning about the police investigation from the alleged victim's friend.
The NIA previously said Wilson arrived in Taiwan on Sept. 6, and he reportedly checked into a luxurious hotel in downtown Taipei. Hotel records obtained by Taiwanese media suggest that he originally planned to spend two nights at the Mandarin Oriental hotel, but abruptly checked out at noon on Sept. 7.
According to United Daily News, a Mandarin Chinese news website in Taiwan, Wilson contacted a local housing agent on Sept. 19 and signed a contract for a studio apartment in Taipei, Taiwan's capital.

The agent later alerted local police about his encounter with Wilson after recognizing him from news reports.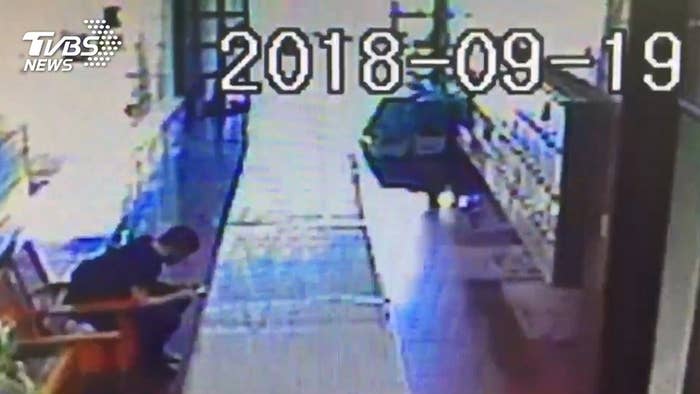 On Sept. 20, an agent at a property rental website contacted police to say Wilson had got in touch via email the previous day and signed a six-month contract for an apartment — starting Sept. 21 — paying the deposit and one month's rent.
Surveillance footage shows Wilson waiting for the agent at the lobby of a residential building. Wilson's whereabouts between Sept. 7 and Sept. 19 are not known.
When Taiwanese law enforcement started their investigation to locate Wilson they informed the AIT, the FBI and other relevant government agencies in the US.
The mutual legal assistance agreement between Taiwan and the US allows judicial branches in both countries to exchange criminal information and request legal assistance.
Amanda Mansour, the spokesperson for the AIT, told BuzzFeed News that, "Since the US is not involved with his arrest, we have to protect his privacy and can't comment on his incident publicly."
Wilson is at the center of an ongoing legal battle in the US after he posted blueprints for 3D-printed firearms in 2013, which allows people to manufacture untraceable guns at home following his instructions. He believes that owning 3D-printed firearms is constitutionally protected and thinks his Texas-based company, Defense Distributed, could become the ultimate source for DIY gun-making.
He sued the US government in 2015 after his blueprints for 3D-printed guns were removed from the internet. However, in June of this year, the Trump administration reversed the previous decision and reached a settlement with Wilson's company, letting it post downloadable instructions for 3D-printed plastic handguns and semi-automatic rifles online. A federal judge temporarily blocked the release of these blueprints in July.