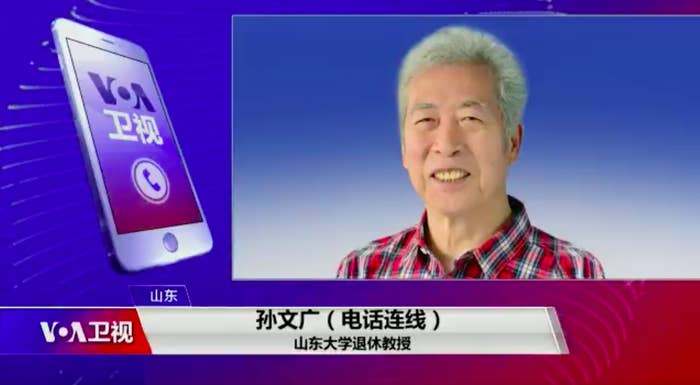 Chinese police forced their way into a retired professor's home and took him off air during a live interview.

Sun Wenguang, 84, was last heard saying, "I am entitled to my freedom of speech," before the line went dead while he conducted a live telephone interview with a Mandarin-language TV show on Voice of America (VOA).
The retired economics professor at Shandong University, in eastern China, had been invited on to the US government-funded broadcasting service to discuss President Xi Jinping's expensive diplomatic tour to Africa.

He had called into the Issues and Opinions show from his home in Shandong, and could be heard complaining to the anchor, "the police are here to interrupt again."
"What, did I say anything wrong?" he is heard to say to what he said was seven or eight police officers. "Listen to what I say, is it wrong?
"People are poor. Let's not throw our money in Africa. The seven, eight of you here, listen up, throwing money like this is of no good to our country and society. It's of no good."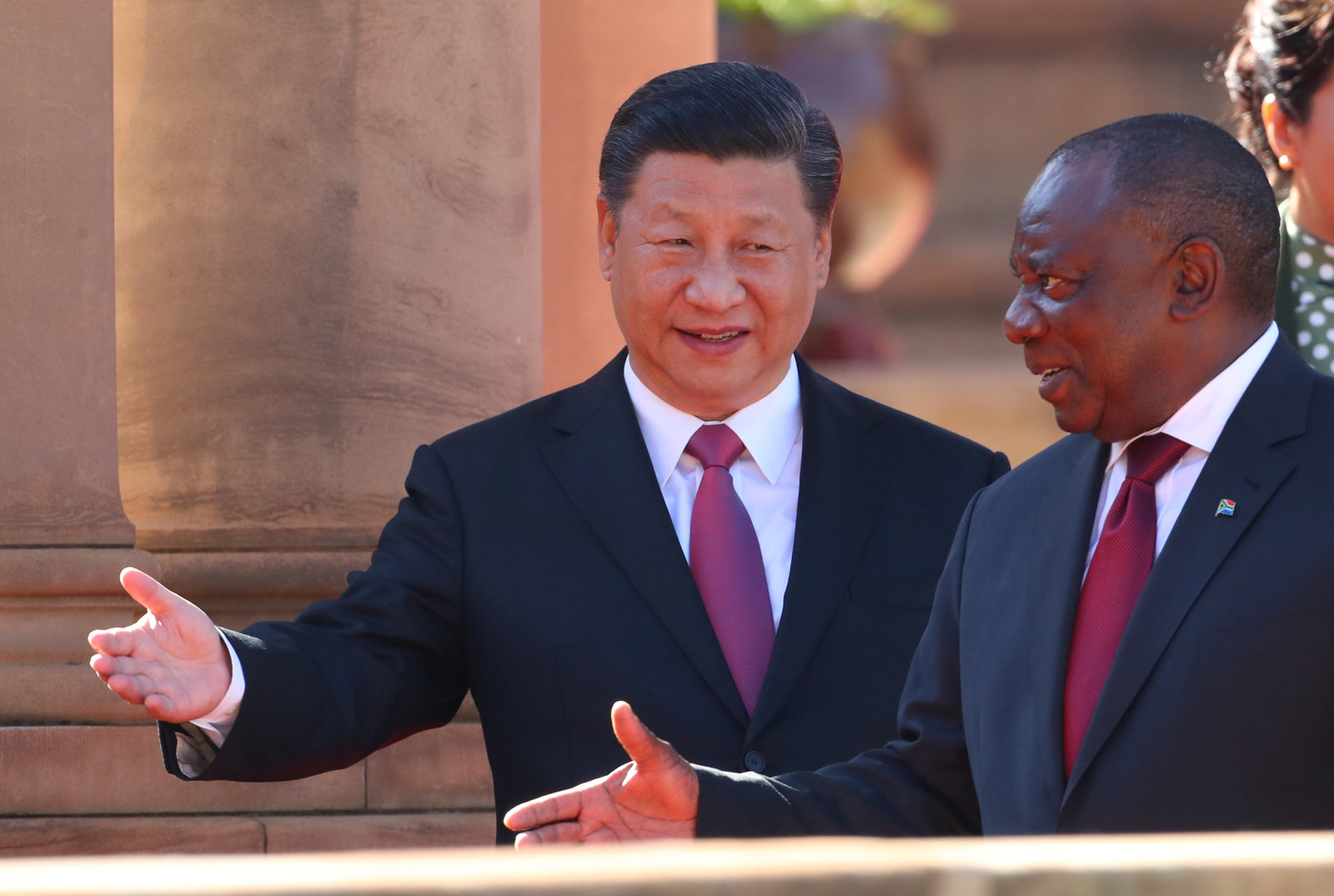 Then he suddenly sounded alert, as if the police were approaching him.

"What are you doing? What are you doing?" Sun said. "Let me tell you, it's illegal for you to come to my home."
"I am entitled to my freedom of speech!" he shouted, before the phone went dead.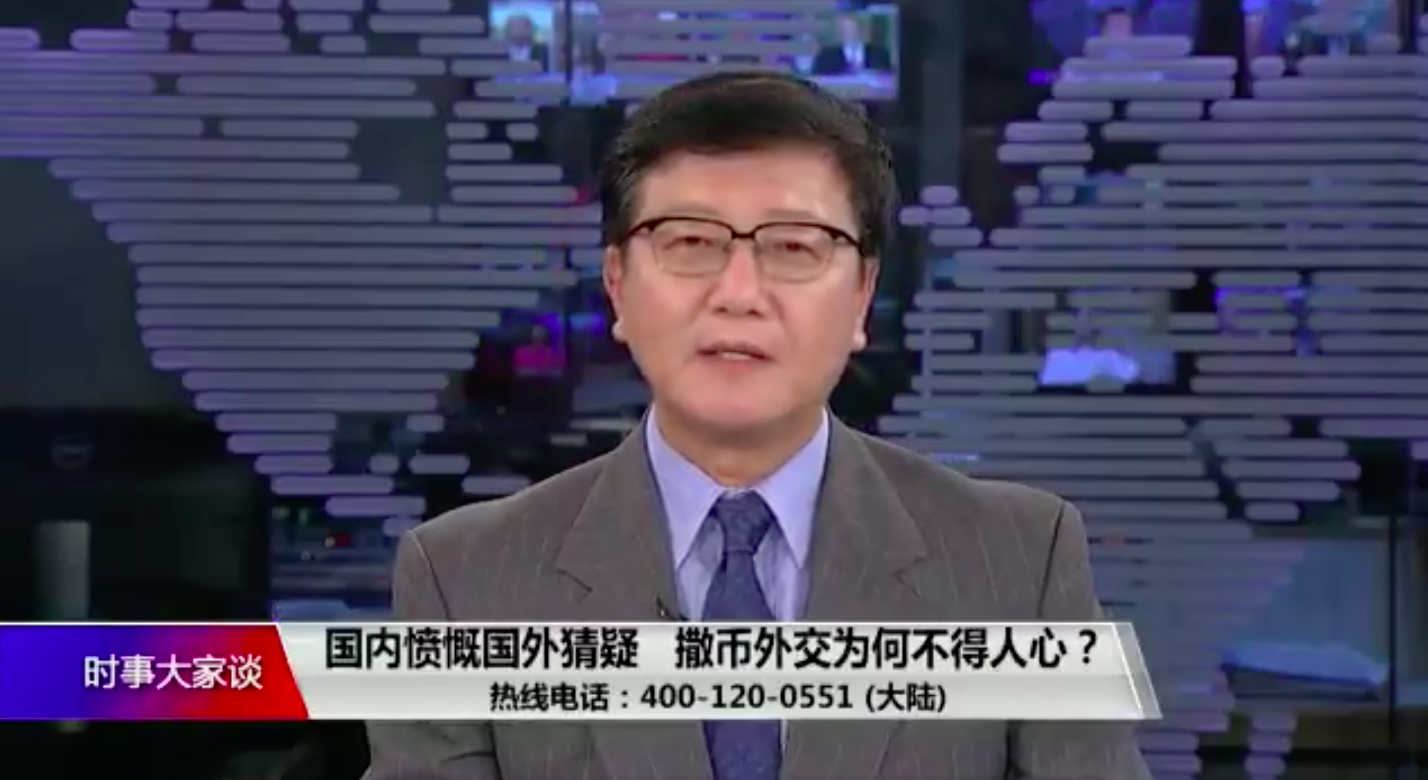 Soon afterwards, VOA Mandarin tried to reach Sun on his cellphone and via the popular social media platform, WeChat. However, he didn't respond. Sources later told VOA Mandarin that Sun and his wife were put under house arrest at a guest house run by the military in Jinan, the capital of Shandong province. According to VOA Mandarin, their cellphones and other communication devices were taken away by police.
"Subsequent efforts by VOA to reengage with him for this interview have been unsuccessful," said Bridget Serchak, the VOA spokesperson. "VOA is monitoring the situation closely and will provide an update to program viewers once more information becomes available."
VOA's Beijing correspondent later reached Sun's neighbor, and learned that there have been plain-clothes police officers stationed a few floors below his residence on a regular basis. Sun has a long history of challenging the government, as he was one of the original signatories of the pro-democracy document Charter 08 which caused the late Nobel Peace Prize laureate Liu Xiaobo to receive his lengthy prison sentence.
Sun was invited by VOA Mandarin to appear on the show due to an open letter he dedicated to President Xi before his tour to Africa and the Middle East.
He urged Xi to "stop spending money overseas on aid, loans and investments," and suggested that the money should be spent in China. The letter later went viral on WeChat and was widely shared by overseas Chinese media due to his constant criticism of the One Belt, One Road initiative — a massive infrastructure investment strategy proposed by China to connect countries across Europe and Asia.
News about his forced disappearance immediately went viral on Twitter, with many users praising him for his bravery while worrying about his condition and whereabouts.

This is also not the first time that Sun has been detained by the police this year. He was put in jail for 43 days in May when he attempted to organize a public vigil to commemorate the 29th anniversary of the Tiananmen Square Massacre.

Criticism of President Xi has grown in recent months, as a trade war between Beijing and Washington continues to develop. Another law professor at the prominent Tsinghua University in Beijing published another essay to fiercely criticize Xi, and asked lawmakers to overturn their decision in March to abolish the presidential term limit, which paves the way for Xi to potentially be president for life.