Zenefits Slashes Valuation To $2 Billion In Deal With Big Investors
The deal will allow the company to avoid lawsuits stemming from its regulatory compliance scandal, it said on Thursday.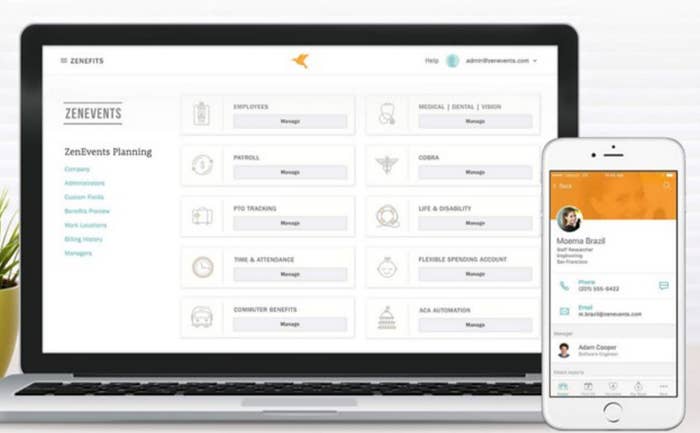 The embattled startup Zenefits has agreed to shave $2.5 billion off its valuation and give a larger ownership percentage to a group of its major investors, in a deal that should stave off investor lawsuits stemming from its regulatory compliance scandal, the company announced Thursday.
The human resources software startup has agreed to overhaul the terms of last year's Series C funding round, lowering its valuation in that round to $2 billion from $4.5 billion. The change means investors in the $500 million round now own 25% of the company, up from about 11%.
​In exchange, the investors will sign releases that "will allow the company to move forward and put the past behind us," Zenefits CEO David Sacks said in a memo that was shared with reporters.

The extraordinary move underscores the gravity of the legal liability that had faced Zenefits, which once was a darling of Silicon Valley. Unbeknownst to investors, the founding Zenefits CEO, Parker Conrad, created and shared with his employees a piece of software to cheat on California insurance broker licensing requirements, an internal inquiry found. The inquiry was prompted by a BuzzFeed News investigation last fall into insurance licensing failures at Zenefits.
The Series C investors believed they should have been told about this cheating software, known as a macro, according to three people with knowledge of the matter. At least some of the investors raised a complaint with Zenefits leadership, according to two of the people. The Series C investors — including the private equity giant TPG, the mutual fund giant Fidelity, and the venture firms Andreessen Horowitz and Insight Venture Partners — have agreed to the latest settlement, Zenefits said.
"Since shortly after becoming CEO, I have been in discussions with a number of our major investors about how we can reset our relationship in light of the fact that they (like I) were never informed about the macro before investing in the company," Sacks said in a memo that was shared with reporters.
Common stock owned by Zenefits employees will be diluted by 20% in the deal, "about the same as a typical financing round," Zenefits said. To offset this, the company said it would give non-executive employees stock grants equivalent to 25% of their current number of shares.
Sacks said he and the other co-founder, Laks Srini, would not receive these grants. But he added, "Our executive team will also receive additional 4-year grants to incentivize them."
Under the deal, the Series C investors will have a permanent seat on the Zenefits board, the company said. That seat is now occupied by Bill McGlashan of TPG.
A spokesperson for Andreessen Horowitz, which once counted Zenefits as its biggest investment, said in a statement that the deal was "a unique situation, we've never seen it before and we don't expect to see it again," and, "We continue to believe in our investment in Zenefits."
Sacks said the dilution for shareholders was "well worth it to realign our existing shareholders with the company."
"At some point, this company will want to sell its shares again, and future prospective shareholders will look closely at how we treated our current shareholders," he said.