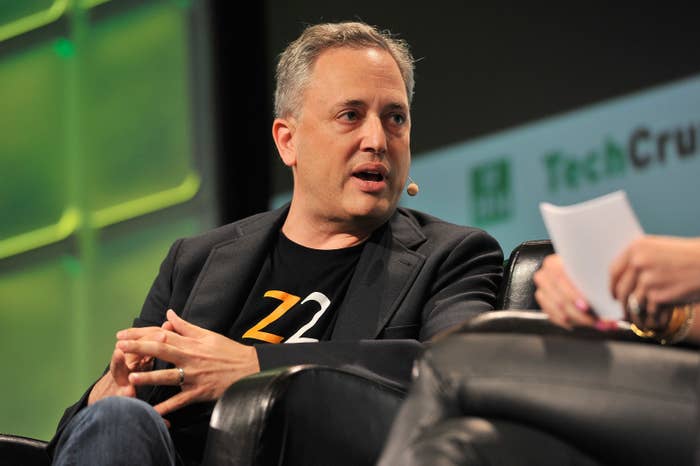 The Silicon Valley startup Zenefits violated federal labor law by failing to pay overtime wages to sales representatives, according to a lawsuit by a former staffer.
The lawsuit, filed on Thursday in federal district court in Arizona, where Zenefits has a satellite office, is seeking unpaid overtime compensation and unspecified damages. Six other former employees have agreed to join as plaintiffs in the lawsuit, according to a filing on Friday.
In a statement, a Zenefits spokesperson said, "Zenefits denies the allegations in the complaint, and we look forward to contesting this in court."
The legal action punctuates a tumultuous year for Zenefits, which ousted its founding CEO in February in the wake of revelations that it ran afoul of state insurance rules. While Zenefits gives away free software to help companies manage their human resources, it makes money by selling health insurance policies and collecting commissions.
Under a new CEO, David Sacks, Zenefits has rewritten its company values, negotiated settlements with state regulators, and reshaped its formerly hard-charging sales force. Through layoffs and an offer to quit with severance pay, Zenefits shed hundreds of employees this year, many from sales. It also shuttered its sales operation in Arizona, bringing all sales staff into its San Francisco headquarters.
Zenefits previously sought to ward off any overtime claims late last year, when it offered payments to former employees who waived their right to sue under California law. At that point, the company was also seeking to stem any claims related to accrued vacation days.
The new lawsuit, a collective action complaint brought by a former sales rep named Leonardo Lopez, claims that Zenefits had a policy of requiring employees to work more than 40 hours a week, without paying them one-and-a-half times their normal wages for overtime. This violated an overtime provision in the Fair Labor Standards Act, according to the complaint.
Lopez was misclassified as "exempt" from the federal rule, when he should have been "non-exempt," according to the complaint. A resident of Arizona, he started at Zenefits in January 2015 and left in March of this year. The complaint says he was paid at a rate of $23.07 an hour.
Starting Dec. 1, under a new rule stemming from the Fair Labor Standards Act, anyone making under $47,476 a year will be classified as a "non-exempt" employee, eligible for overtime pay. The rule raises the limit from $23,660 in annual pay. (Zenefits has a handy guide on its website.)
Sales reps at Zenefits were responsible for prospecting and cold-calling potential customers, the complaint says. They were expected to work beyond their scheduled hours if needed, though they were not paid for any work beyond 40 hours a week, according to the complaint.
Three days a week, the complaint says, Zenefits held mandatory meetings at 7 a.m. for which Lopez was not compensated.