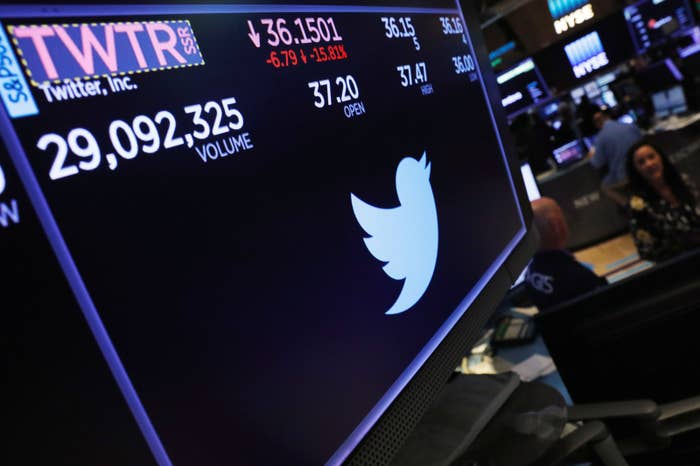 Twitter shares fell 20.5% Friday after the company said its number of monthly active users declined in the second quarter, amid efforts to clean up the social platform.
It was the second-biggest drop for Twitter's stock price since it hit the public markets in 2013, according to the Associated Press. And it came a day after Facebook, which is far larger, experienced a 19% plunge in its stock price following its own disappointing earnings report.
Twitter reported 335 million monthly active users for the quarter, fewer than Wall Street had expected, and a million fewer than in the previous quarter. It attributed the decline to factors including "decisions we have made to prioritize the health of the platform."
Twitter reportedly removed 70 million fake accounts from its service in May and June. Most of those accounts, though, weren't being included in the company's official metrics to begin with.
Twitter said Friday that the cleanup effort, along with two other factors — a decision not to keep paying carriers in certain markets to allow cell users to send tweets over SMS, and compliance with European data protection rules — reduced its monthly active user count by 3 million.

The user count wasn't the only unnerving feature of the progress report. Twitter's prediction of its future earnings was similarly seen as disappointingly low, according to CNBC.