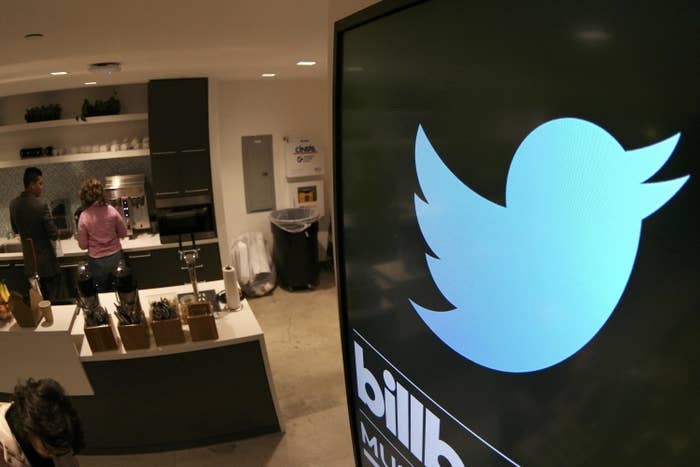 Twitter eked out a small gain in user numbers in its most recent quarter, but its revenue fell short of Wall Street's expectations​, the company reported on Tuesday.
Twitter's quarterly results showed 310 million people were using the service in the first three months of 2016, a metric known as monthly active users. That was 1.6% higher than the 305 million monthly active users in the fourth quarter of 2015. And it exceeded the expectations of Wall Street analysts, who had expected 308 million monthly active users, according to an average of estimates compiled by Bloomberg.
That user numbers grew at all is a modestly positive sign for the social media company, which has been struggling to expand its relevance with product updates under Jack Dorsey, the co-founder who took over as CEO last year. Twitter reported in February that its count of monthly active users declined in the fourth quarter from 307 million in the prior quarter, a sign that led some to speculate the company's growth was stalling.
But the slight growth in users didn't seem to mean much to investors, who sent Twitter shares down more than 10% in trading after the market closed. Twitter stock ended regular trading at $17.75 a share on Tuesday.
Investors were eyeing the company's revenue, which came in below Wall Street's expectations. Twitter reported $595 million in revenue in the first quarter, an increase of 36% from the quarter a year earlier, but short of analysts' forecast of $607.5 million, according to Bloomberg.
The company's profit, on an adjusted basis, came in at 15 cents a share. Analysts on average had expected 10 cents a share, according to Bloomberg.