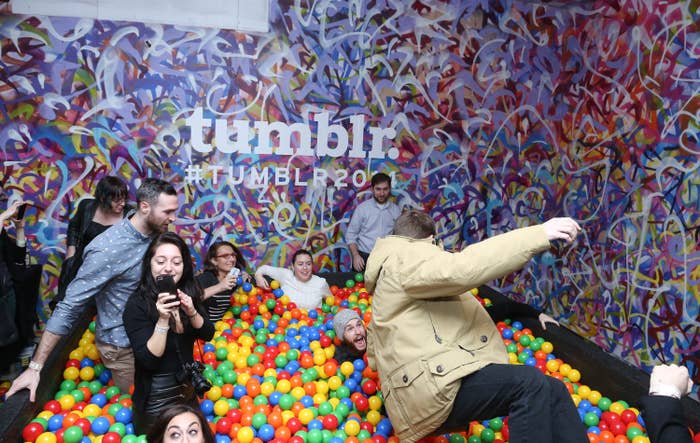 Tumblr hasn't quite lived up to Yahoo's expectations, Yahoo acknowledged on Tuesday.
Yahoo, which bought Tumblr in 2013, said it had reduced its valuation of the blogging service by $230 million, or about 23%. The move was basically an acknowledgment that Yahoo overpaid in the $1.1 billion deal.
Buying Tumblr, a hot startup with a twentysomething CEO, was a signature move by Marissa Mayer, who had joined Yahoo as CEO the previous year. People saw it as a sign that Mayer was making tired old Yahoo exciting and relevant again.
That perception has now faded. Yahoo is in the middle of a painful period of corporate soul-searching, saying on Tuesday it would consider "qualified strategic proposals" (corporate speak for a possible sale of the business). It said it would close some international offices and cut its workforce by 15%.
The reduction in Tumblr's value was part of a $4.5 billion write-down in the value of various corporate units, Yahoo said. It had previously valued Tumblr at $990 million. (Tumblr's liabilities accounted for the difference between the $1.1 billion purchase price and its $990 million value on Yahoo's books.)
"Tumblr is incredibly special and has a great thing going," Mayer said in 2013, in announcing the acquisition. "We promise not to screw it up."