Snapchat is a social app that is popular among the ~teens~. Perhaps you've heard of it.
People use Snapchat for fun things, like sending face-swaps and goofy selfies to their friends. The year's best meme (in this reporter's humble opinion), Damn Daniel, originated there.
But one 47-year-old guy, Mark Suster, is using Snapchat differently. Suster is a venture capitalist in Los Angeles. His latest Story looks like, well, homework.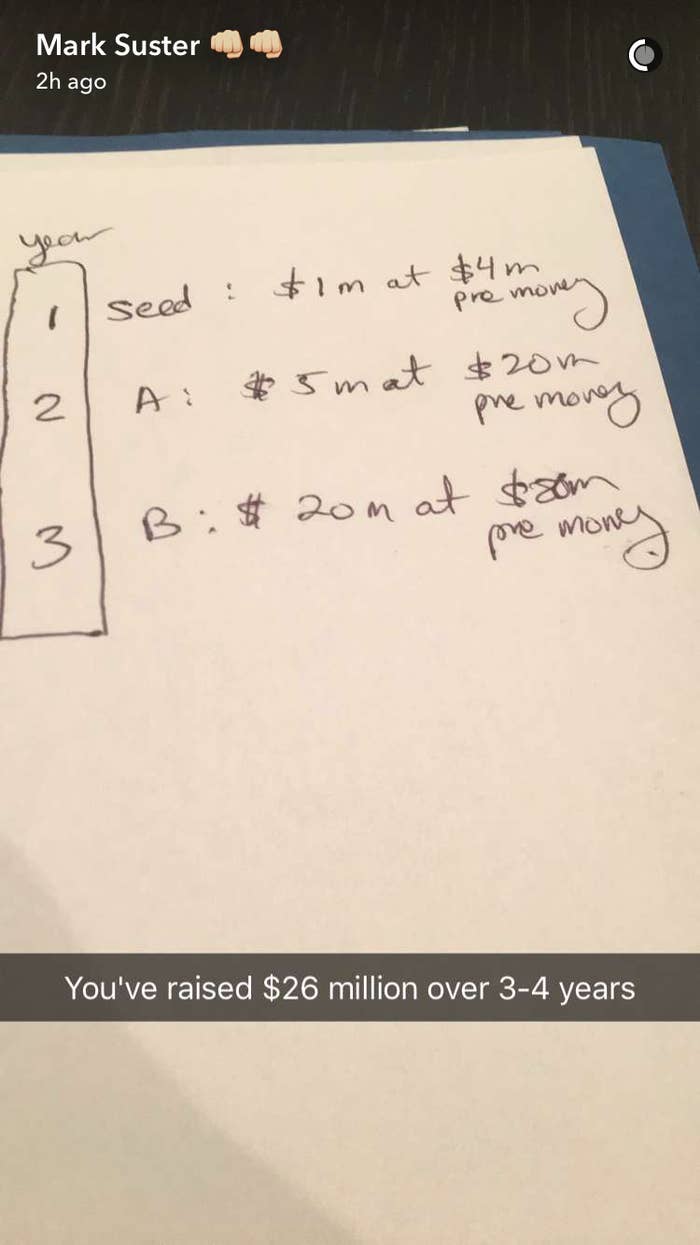 Cool Snapchat Story, bro.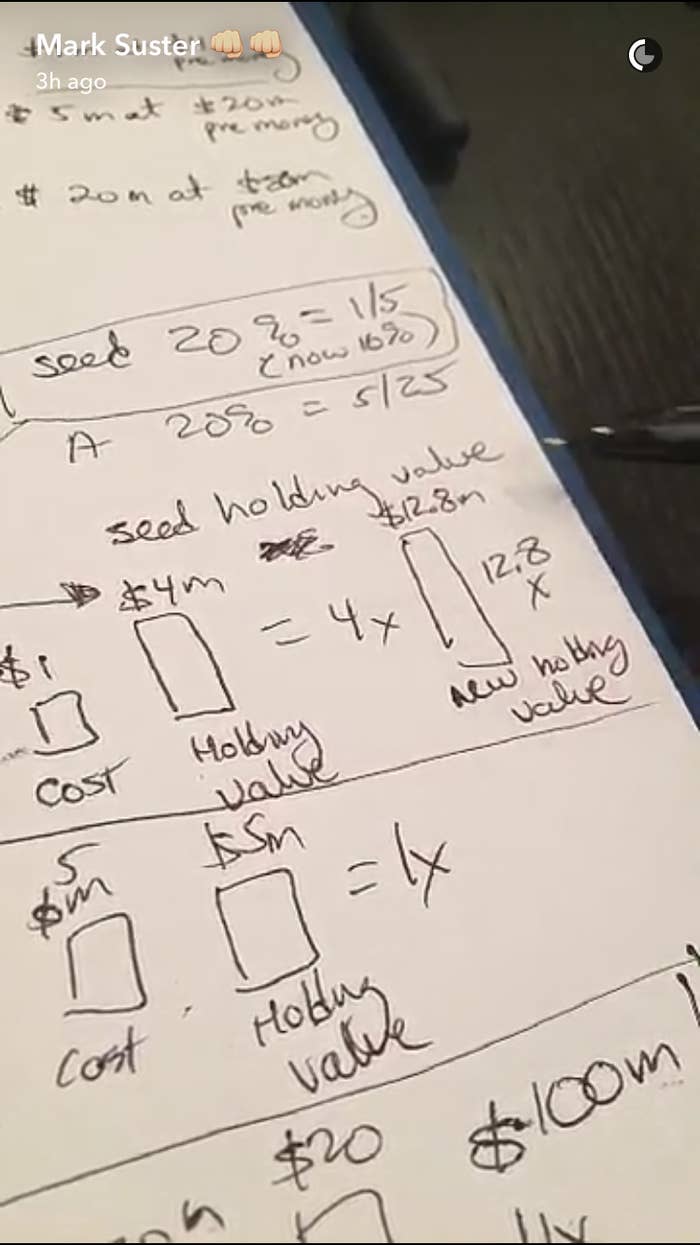 These scribbles are supposed to illuminate the arcane business of venture capital. Suster likes to highlight some of the realities that can cause headaches for first-time entrepreneurs.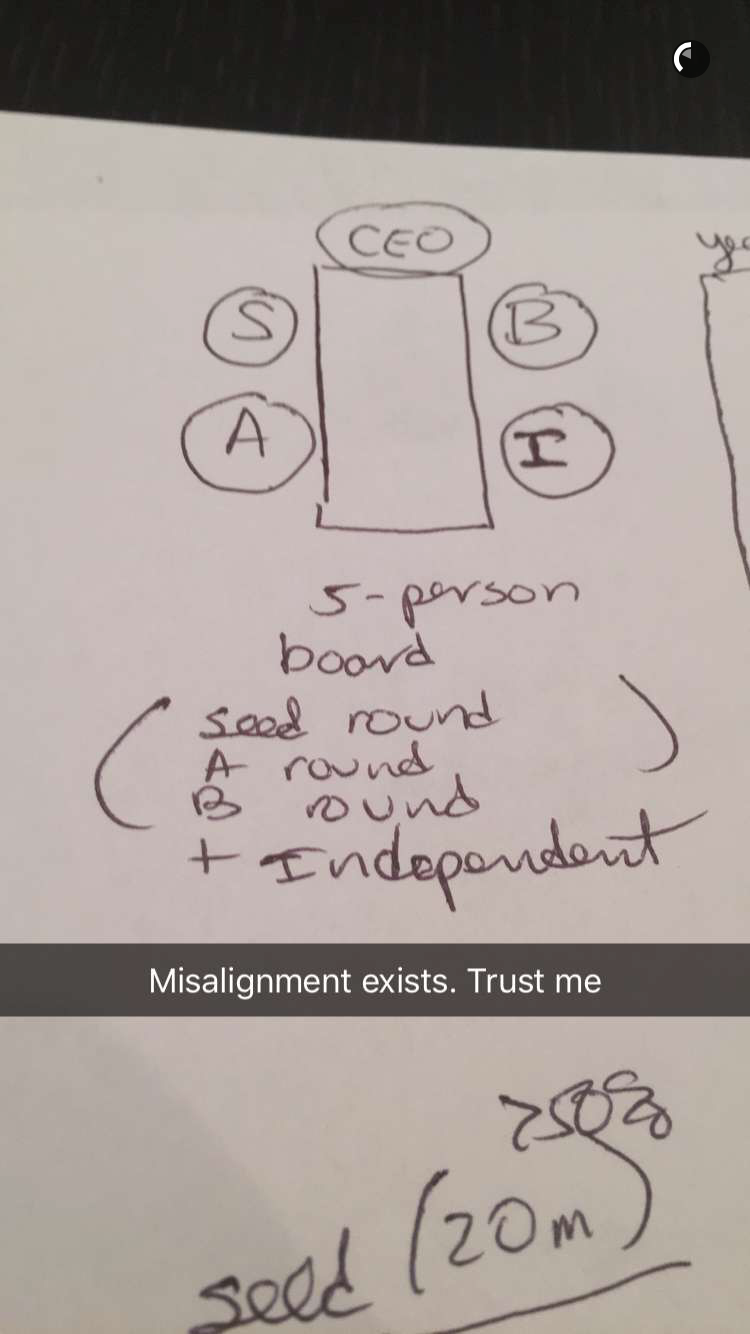 Recently, Suster has been using Snapchat to give mini lectures about the nuts and bolts of startups -- stuff like power dynamics among boards, CEOs, and shareholders.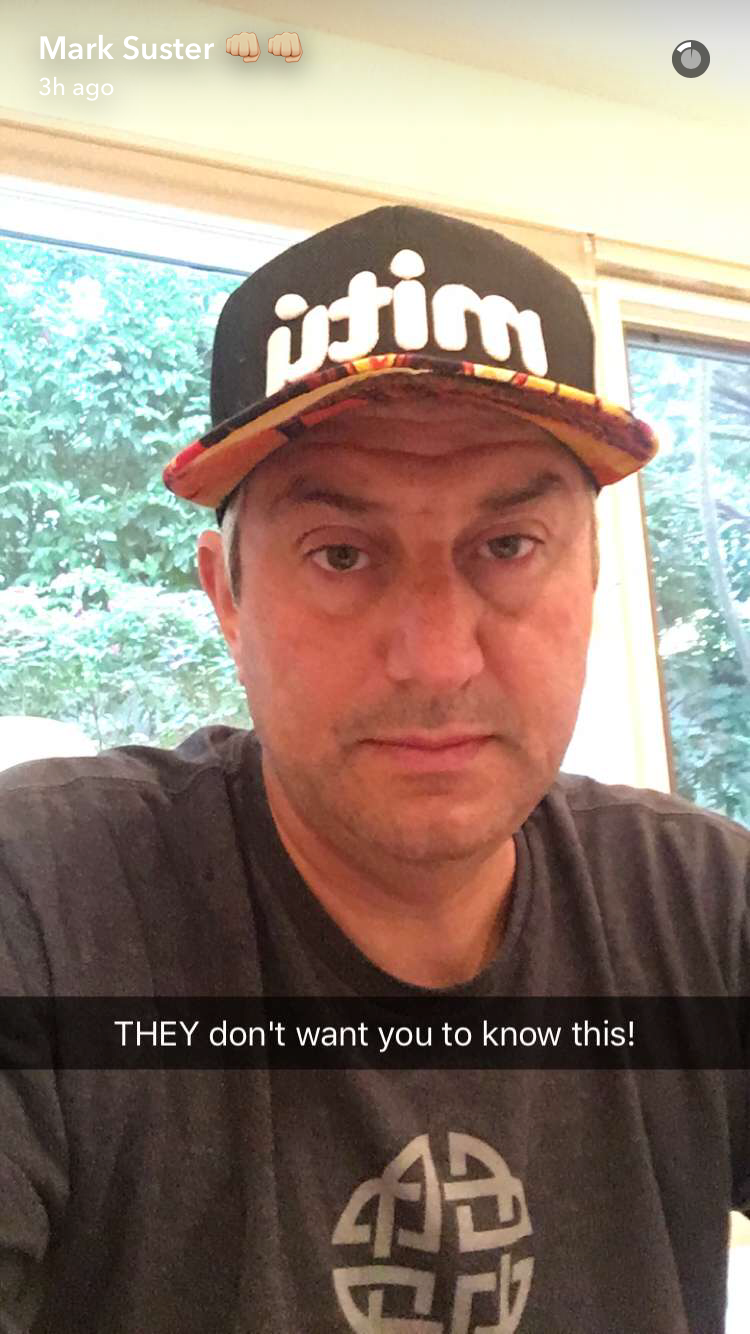 He has given advice on raising money...
...and hiring employees...
...and even writing emails.
Suster is not the only venture capitalist on Snapchat. But as far as BuzzFeed News can tell, he's the only one treating Snapchat as a serious didactic tool.
Justin Kan, a tech entrepreneur who now works at Y Combinator, also uses Snapchat to give advice. But his Story is a lot zanier and ranges widely, including hoverboarding, meals, and other glimpses of his life. Suster is more of a purist.
Basically, Suster is using Snapchat the way other VCs use Twitter.
Among the most active VCs on Twitter is Marc Andreessen, who pioneered the "tweetstorming" format of stringing together related tweets. Suster uses a format that he calls "snapstorms," posting multiple videos and photos on a given topic to his Story. (For those not in the know, a person's Story is their string of images and videos that can be viewed lots of times. Each piece of the story disappears after 24 hours.)
The snaps of other VCs tend to showcase the banalities of daily life. Think food, kids, and travel.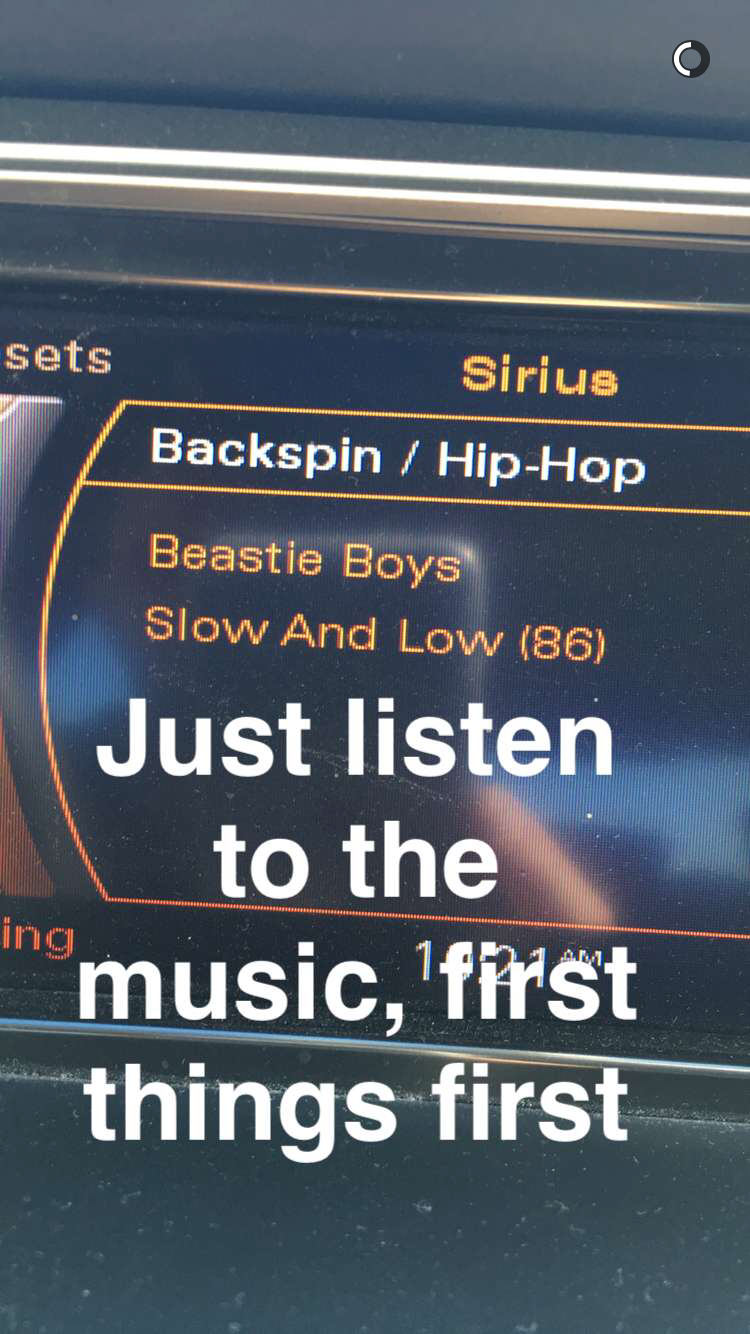 Yep.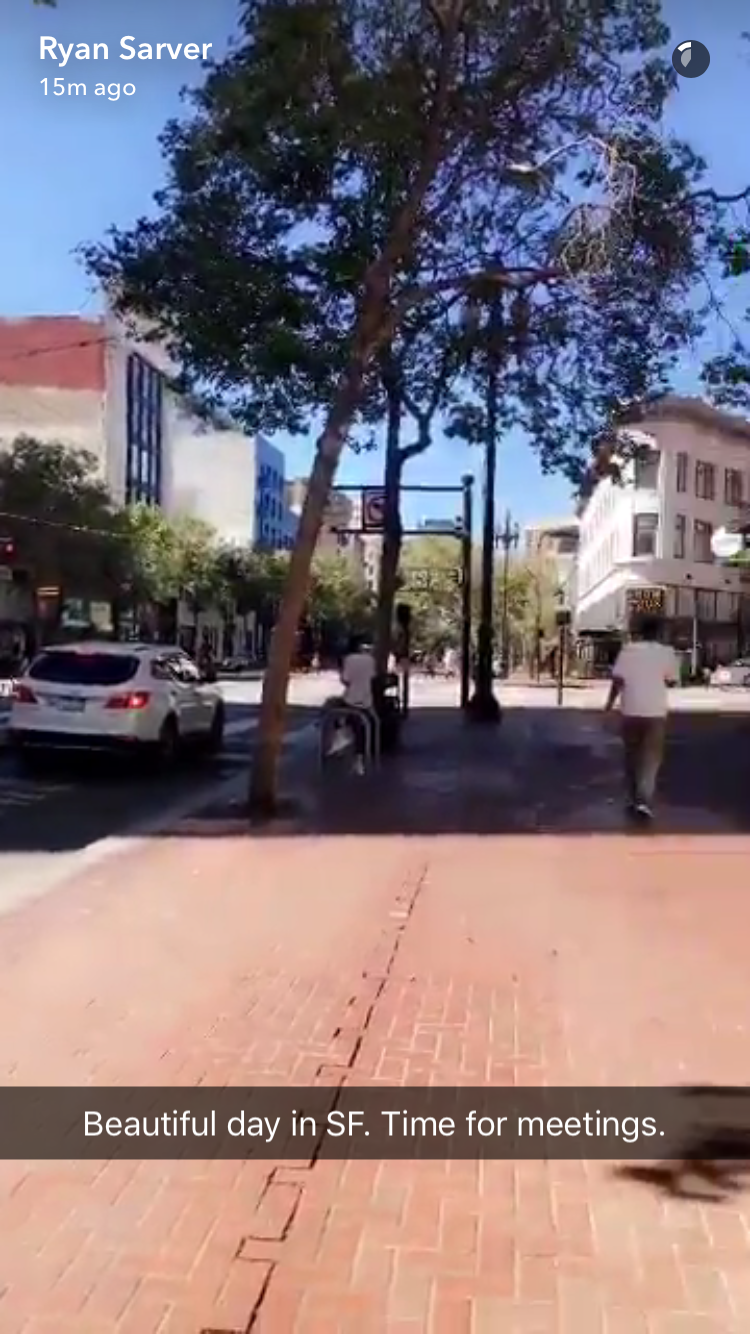 Nice.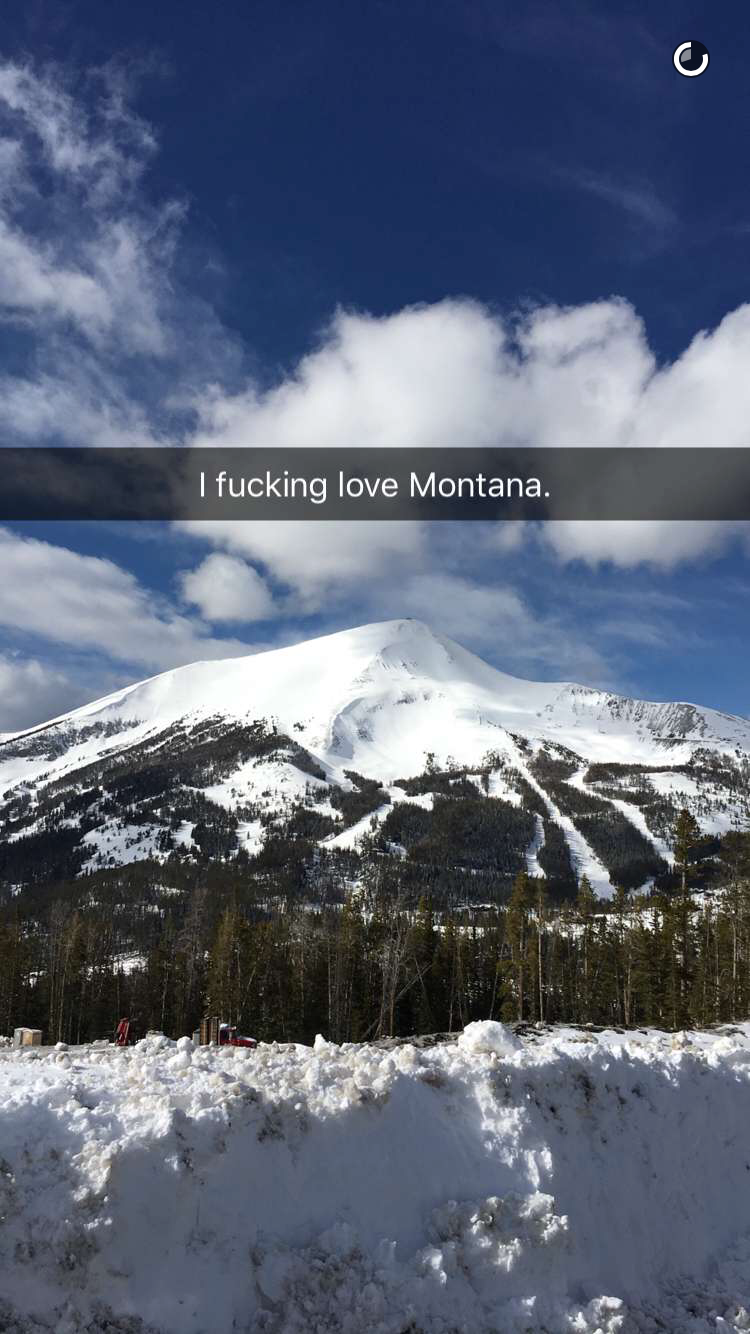 BuzzFeed News reached out to Suster to try to understand his Snapchat strategy.
"Nearly all of my target customers (entrepreneurs) between the ages of 20-35 use Snapchat reguarly," Suster said in a Twitter direct message. "Nearly all of my competitors (VCs) use only Twitter."
He also called Snapchat an "amazing video platform."
"In 5-6 minutes I can put out the equivalent of a blog post that would take me 45 minutes to write," he said. "And I get 6k or so views in less than 24 hours."
"But if you want real advice — I can give it authentically. And unlike writing you can see / hear me so context isn't lost," he added.
Suster said he is not an investor in Snapchat. But being familiar with Snapchat, he said, helps him advise media startups in his portfolio.
Pictures of food, he said, are strictly for Instagram. (Or Twitter, as the case may be.)
"Do entrepreneurs really give a fuck what I ate for sushi last night?"