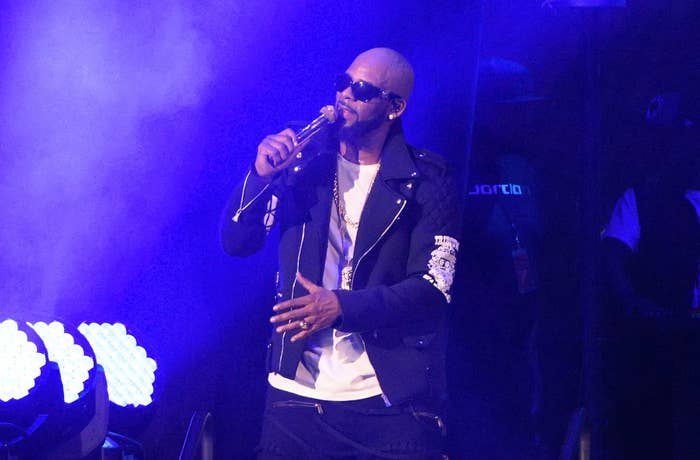 Under pressure from the music industry, Spotify on Friday said it would no longer make content decisions based on musicians' personal behavior, a reversal of its weeks-old policy on artists' "hateful conduct."
The streaming giant had gotten intense blowback from the music industry since removing songs by R. Kelly and XXXTentacion from playlists and recommendation engines last month. Its CEO, Daniel Ek, expressed regret on Wednesday about how that move was handled, which added to confusion about how Spotify intended to police musicians' bad behavior.
Now there's an answer: It won't.
"We don't aim to play judge and jury," the streaming giant said in a statement Friday. "Across all genres, our role is not to regulate artists. Therefore, we are moving away from implementing a policy around artist conduct."
The statement shows the world's largest music streaming service backtracking from the moral stand it took in May, when it said it wanted its "editorial decisions — what we choose to program — to reflect our values." Representatives for musicians including Kendrick Lamar had threatened to pull their music from Spotify if the policy stayed in place, according to a Bloomberg News article last week.

R. Kelly has faced decades of sex abuse allegations, which he has denied. XXXTentacion, a 20-year-old Florida rapper, was arrested in 2016 on charges including aggravated battery of a pregnant woman; he has denied those allegations.

"We created concern that an allegation might affect artists' chances of landing on a Spotify playlist and negatively impact their future," Spotify said Friday. "Some artists even worried that mistakes made in their youth would be used against them."
On the webpage showing its conduct policy, Spotify added a note explaining the change.
"While we believe our intentions were good," the note said, "the language was too vague, we created confusion and concern, and didn't spend enough time getting input from our own team and key partners before sharing new guidelines."