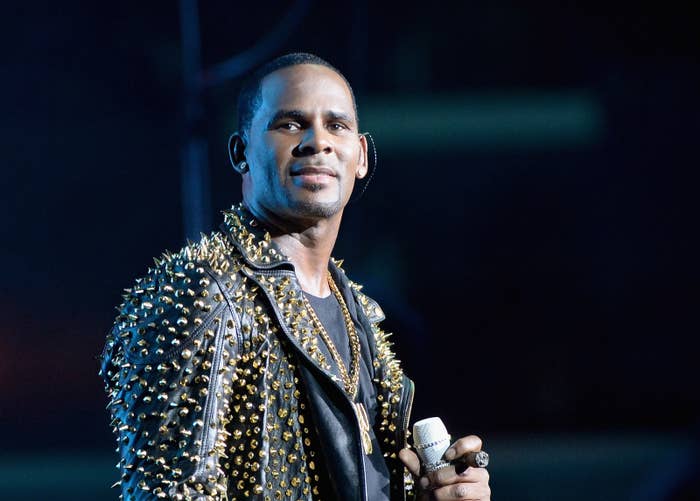 After weeks of controversy over Spotify's decision to stop promoting music by R. Kelly and XXXTentacion, the streaming giant's CEO, Daniel Ek, has said the move was poorly handled.

"I think we rolled this out wrong and could have done a much better job," Ek said Wednesday night from the stage at the Code Conference in Rancho Palos Verdes, California.

R. Kelly has denied the decades of sex abuse allegations against him. The rapper XXXTentacion was arrested in 2016 on charges including aggravated battery of a pregnant woman.
Spotify punished the two artists this month under a new policy against "hateful conduct" by musicians. It chose to remove their music from its playlists and from recommendation services like Discover Weekly, not from the platform altogether.

But the way the move was announced left "too much ambiguity in how people interpreted this," Ek said. "It was like you couldn't be on the service, which wasn't the intent."

"It wasn't trying to be a moral police, like who did right and who did wrong. We don't want to be the judge and the moral police," Ek added. Spotify, he said, did not "set out to make an example of one individual artist."

Ek's comments come amid blowback from the music world over the move. According to a Bloomberg News article last week, Spotify has told music industry figures that it will eventually restore some songs by XXXTentacion to playlists — a partial walk-back, the article said.
Ek didn't address that on Wednesday. Asked by an audience member whether the policy was still in place, he said, "The policy is out there. It's there on our website. You can read it."
The policy, which does not mention R. Kelly or XXXTentacion by name, outlines Spotify's new stand against not only hate speech but also conduct that Spotify considers hateful. "When an artist or creator does something that is especially harmful or hateful (for example, violence against children and sexual violence), it may affect the ways we work with or support that artist or creator," the policy states.
While powerful figures in the music industry criticized the decision to punish these two musicians, others cheered the move. Hilary Rosen, the former head of the Recording Industry Association of America, said Wednesday night that the policy "continued Spotify being ahead of the industry."

But she challenged Ek on how he's responded to the blowback.
"I'm wondering if now that you've backtracked on that, whether you're worried you've lost that moral authority," Rosen, who is now a political commentator, said from the audience.
Ek replied, "That's obviously for other people to judge, at the end of the day."