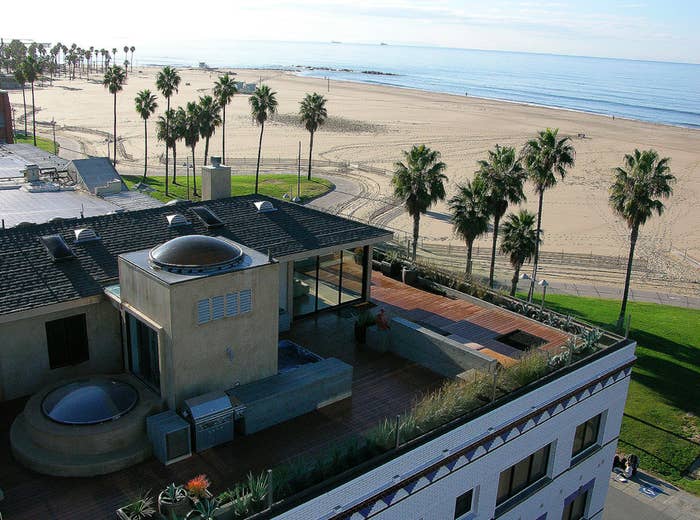 Snapchat, which is rapidly expanding its footprint in the Los Angeles beachfront neighborhood of Venice, has quietly laid claim to a locally infamous party palace.

The company has rented a beachside penthouse apartment that once was the venue for late-night ragers thrown by a prominent tech investor, the building's owner told BuzzFeed News. Snapchat, though, has more sober-minded plans for the luxurious abode, whose 5,000 square-foot glass-enclosed deck features a fire pit, a jacuzzi, and a geodesic dome.
The $22,500-a-month penthouse is a crown jewel in Snapchat's burgeoning empire of beachfront office space. The startup, which has a reported valuation of at least $16 billion, has signed a number of new leases this year along the beach and near Abbot Kinney Boulevard, the hip shopping street that epitomizes the neighborhood's glittery new face.
Perhaps unfairly, Snapchat has been blamed for exacerbating the gentrification of Venice which began long before the company was founded in 2011. The wealthy startup has paid top dollar to rent tens of thousands of square feet of new space in the neighborhood, according to local real estate agents. Residents complained earlier this year when Snapchat displaced a group of business tenants on month-to-month leases, but many debate whether the company's ascendancy is a cause of the change hitting Venice, or merely an effect.
What's clear is Snapchat has secured its status as the king of Silicon Beach, as the L.A. tech scene is known. And now it has a penthouse befitting royalty.
Snapchat acquired the pad through a five-year lease that started in mid-September, according to the owner, Brad Neal. The startup is paying $22,500 a month, a shade below the asking rent of $25,000.
As part of the deal, Snapchat agreed not to use the penthouse as a party venue, Neal said. That will be a departure from the way the space was used by a previous renter, Paige Craig, an ex-Marine who is one of L.A.'s most prominent venture capitalists.
Craig, a managing partner of Arena Ventures, is the kind of investor who likes to close deals over tequila shots. After moving to L.A. in 2008, he developed a reputation for the raucous soirees he would host at the Venice Beach penthouse, well into the night. It hasn't been all debauchery though: at one point, he used the space for a Lego building contest for local engineers.
The parties helped establish Craig as a force in Silicon Beach, a term he says he coined.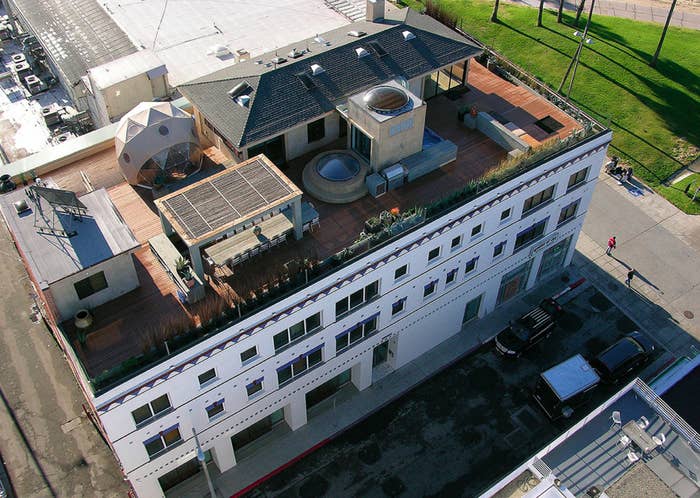 It's not clear exactly how Snapchat will use the penthouse. The company might host sales events there, or meetings with VIP guests. A spokesperson declined to comment.
Whatever business is done there, it will transpire before panoramic ocean views and amid well-appointed surroundings. The deck, organized across multiple gas-heated zones, includes a 20-seat dining table under a sun pavilion, according to pictures on the apartment's website. The main structure, featuring one bedroom and two bathrooms, spans 1,100 square feet. There's also a detached 200-square-foot guest room.
And then there's the geodesic dome.
Snapchat is not immune to the penthouse's charms. A Snapchat executive was seen at a party there thrown by Neal on a September night. In a crowd of revelers on the deck, the executive, Philippe Browning, Snapchat's head of monetization, danced as a band played Van Morrison's "Brown Eyed Girl."