Slack Is Swept Up In Silicon Valley's Gold Rush
Slack CEO Stewart Butterfield says he didn't need to raise an extra $160 million. But he did it anyway.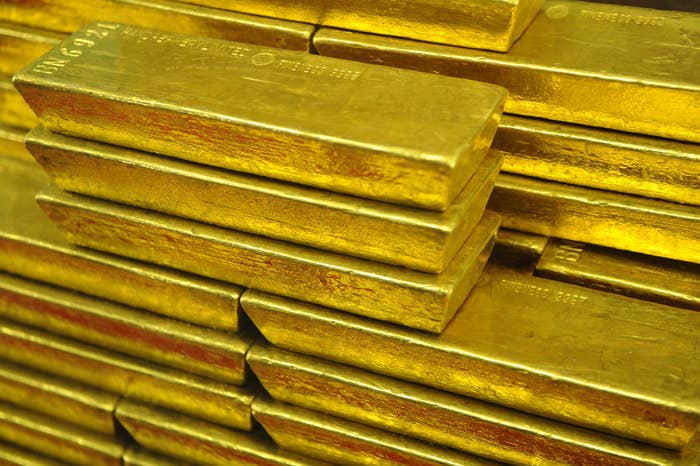 To understand the frothiness of Silicon Valley, just ask Slack CEO Stewart Butterfield why he raised $160 million in additional capital for his workplace messaging startup.
It's not that he needed the money. Butterfield said Slack hadn't even touched the $120 million it raised in October.
But he felt he needed to tap investors anyway.
"It would almost be a bad sign if a company isn't raising money now, because the conditions are so good," Butterfield, 42, told BuzzFeed News. "It's getting to the point now where every company that can raise money is doing it just because the market is so good."
Slack's new funding round, which it officially announced on Thursday, and which gives it a $2.8 billion valuation, vividly shows how the venture capital market is feeding on its own inertia. The hottest startups are raising money largely to keep up with each other and not be seen as falling behind.
Of course, raising more money at a higher valuation creates a greater risk that a company could fall short of its investors' expectations. But in a sense, this risk is itself contributing to the funding boom.
Butterfield said Slack's new capital was "a decent hedge against a change in the macro environment," meaning it insulates the company against the possibility of a slowdown in the financing market. If investors stop being so generous in the future, Slack will be able to sit on the sidelines with its cash pile until things get better.
Butterfield added that Slack's particular business model could probably weather a downturn. The startup gets a predictable stream of revenue from companies that subscribe to its group chat service for their employees. A weak economy, Butterfield said, wouldn't hurt that setup too much.
"I don't wish that the economy turns to shit," he said, "but we would be in a great position if that were to happen."
For now, Slack and other startups are riding a wave of investor enthusiasm. Raising money at a higher valuation — Slack's latest round more than doubles the $1.1 billion valuation it achieved last fall — is almost as much a marketing decision as a financial one, helping a young company attract customers and employees.
"It increases the perception of the validity of the business," Butterfield said, creating a "positive feedback loop." A higher valuation helps especially when courting big corporations that are less familiar with the latest tech trends, he said.
Fundamentally, a big valuation is just a big bet by investors that a company will produce a large return. Asked whether Slack would pursue an initial public offering or a sale to a larger company, Butterfield said it was too early to make that call, since the company's product debuted only last year.
But he said he and other insiders were doing fine.
"I'm going to make more money than I'll ever need," Butterfield said, "no matter what the outcome is at this point."