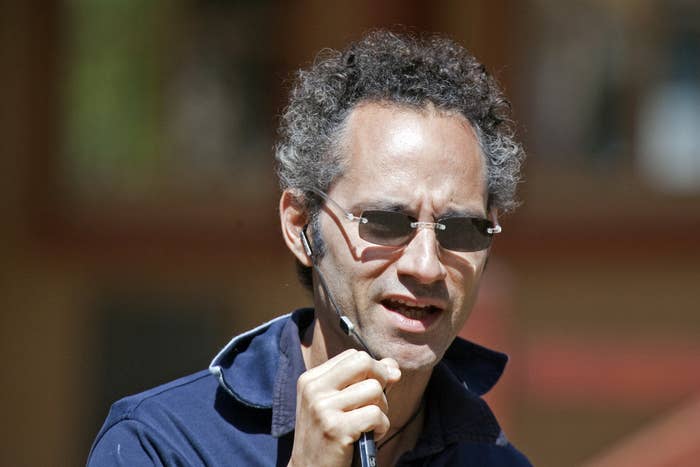 By managing data for government agencies and Wall Street banks, Palantir Technologies has grown into one of the most valuable venture-backed companies in Silicon Valley. Now it is adding billions to its already rich valuation.
Palantir is raising up to $500 million in new capital at a valuation of $20 billion, people briefed on the matter told BuzzFeed News, insisting on anonymity to discuss the confidential deal. The 11-year-old company previously raised money late last year at a $15 billion valuation.
The new round of funding, which has not been previously disclosed, reflects investors' eagerness to gain access to a startup seen as one of the most successful in the world. Little is known about the details of Palantir's business, beyond reports about its data-processing software being used to fight terror and catch financial criminals.
But the secrecy apparently didn't bother investors, who are said to have been impressed by Palantir's growth in the first quarter of this year. One person close to the company said it had more than $1 billion of cash in the bank.
Beyond its high-level connections in government, Palantir is also tied to some of the most powerful figures in Silicon Valley. Its co-founders include Peter Thiel, the prominent venture capitalist, and Joe Lonsdale, who is now a partner at the venture capital firm Formation 8. Among its earliest investors was In-Q-Tel, the venture capital arm of the C.I.A.
With a $20 billion valuation, Palantir is estimated to be the third most valuable startup in the United States. Its worth is surpassed only by Uber, which is said to have a $50 billion valuation, and by Airbnb, which was recently reported by the Wall Street Journal to be raising money at a $24 billion valuation.
Palantir, led by CEO Alex Karp, has been able to attract powerful customers in a number of sectors, including finance, energy, healthcare and government. According to a New York Times report last year, the company has helped JPMorgan Chase identify fraud and even helped Hershey make more money from its chocolate.
Like much about the company, the latest funding round is a closely guarded secret. A spokesperson for Palantir declined to comment.