Microsoft Reports Its Biggest Loss Ever
Microsoft reduced the value of its Nokia handset unit by about 80%, leading to a $3.2 billion quarterly loss.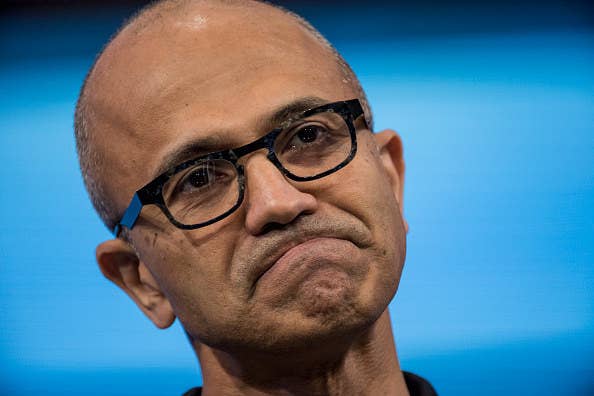 Microsoft on Tuesday reported the biggest quarterly loss in its history, acknowledging that its acquisition of Nokia's handset business had been a major disappointment.
Microsoft said it lost $3.2 billion, or 40 cents a share, in the three months that ended on June 30, largely due to a $7.5 billion reduction in the value of the Nokia business, which Microsoft acquired for $9.4 billion last year. The quarterly loss compared to a profit of $4.6 billion in the period a year earlier.
The Nokia write-down, which had been expected, came on top of weakening quarterly revenue. Microsoft said its revenue totaled $22.2 billion in the recent quarter, 5% lower than in the quarter a year earlier, as the company was hurt by declines in the market for personal computers.
Microsoft shares, which closed Tuesday at $47.28, declined as much as 4% in after-hours trading.
The results, when adjusted to exclude the big write-down, exceeded Wall Street's expectations. Microsoft earned 62 cents a share on an adjusted basis, beating an estimate of 56 cents by analysts surveyed by Thomson Reuters. The company's revenue also narrowly beat analysts' expectations.
Microsoft's cell phone business, of which the Nokia acquisition is a major part, has struggled to gain traction in a market dominated by the likes of Apple and Google. Microsoft announced the expected write-down earlier this month, adding that it would also cut as many as 7,800 jobs.
Microsoft has been undertaking a major restructuring under CEO Satya Nadella. The previous CEO, Steve Ballmer, is responsible for the Nokia deal.