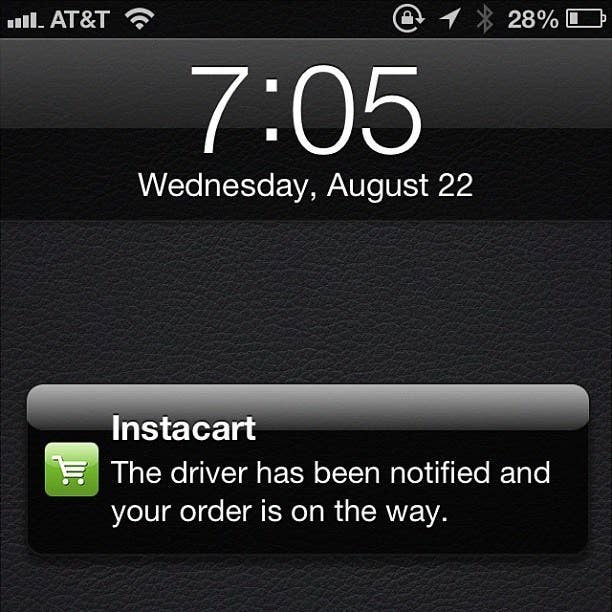 Instacart, the grocery delivery startup, has run into challenges in Minneapolis, one of its newer markets, and will dismiss its delivery drivers there, an email obtained by BuzzFeed News shows.
The change, while relatively minor, shows how the four-year-old Instacart is continuing to evolve as it seeks to become profitable. While the company once relied entirely on contractors doing both shopping and delivery, its delivery drivers are part of an effort to divide labor in a bid for increased efficiency.
But the Minneapolis market, where Instacart arrived last September, seems to have challenged the logic behind this effort.
"Given the market's size and geographic layout, we've found it difficult to efficiently provide enough opportunities for delivery drivers to receive orders," Instacart said in an email to its Minneapolis drivers on Friday. "As our market has evolved, we've found that the delivery driver service is not the best fit for the Minneapolis market at this time."
The email said drivers, who are independent contractors, would be dismissed on April 3. From that point forward, deliveries will be made by shoppers, as is the case in other markets, without dedicated drivers.
An Instacart spokesperson, Esther Hallmeyer, said in an email, "This is really a non-story."
A person close to the company, who insisted on anonymity, said Instacart was "still operating" in Minneapolis and "growing very quickly." The change follows several reports showing how Instacart is seeking to make its business sustainable without continued infusions of venture capital.
Recode reported this month that Instacart was cutting pay for some high-performing workers, while Quartz reported on strict new policies for workers in New York.
Bloomberg News reported that the company had started an advertising program with major consumer goods companies. That article also said that the majority of Instacart orders lose money.