A trove of internal documents and insider interviews has pulled back the curtain on one of Silicon Valley's most secretive and highly valued companies, Palantir Technologies. Started in part with CIA money, the data-analysis company promised that its software would revolutionize everything from espionage to consumer businesses, and it has grown in both revenue and employees. But the documents and interviews show that Palantir has also lost blue-chip clients, is struggling to stem staff departures, and has recorded revenue that is just a fraction of its customer bookings.
Over the last 13 months, at least three top-tier corporate clients have walked away, including Coca-Cola, American Express, and Nasdaq, according to internal documents. Palantir mines data to help companies make more money, but clients have balked at its high prices that can exceed $1 million per month, expressed doubts that its software can produce valuable insights over time, and even experienced difficult working relationships with Palantir's young engineers. Palantir insiders have bemoaned the "low-vision" clients who decide to take their business elsewhere.
More than 100 Palantir employees, including several prominent managers, have left the company this year through April 15, a confidential log shows. At that rate, the company is on track to turn over about 20% of its staff in 2016, almost double the average rate of the three previous years, according to internal figures.

On April 22, in an extraordinary move for a company that had prided itself on paying salaries below market rate, Palantir CEO Alex Karp announced a 20% pay raise for all employees who had worked there for at least 18 months. Karp also canceled annual performance reviews, saying the current system wasn't working.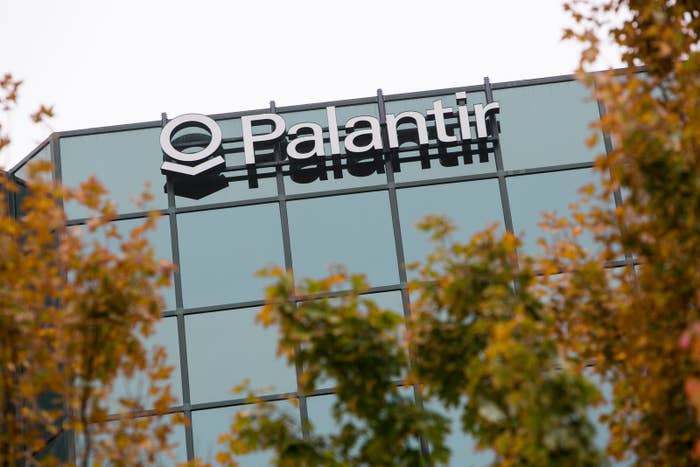 Palantir has previously made public the value of what it calls its "bookings" for 2015: $1.7 billion. But actual cash collections have been a closely held company secret. They amounted to less than a quarter of bookings last year — $420 million, according to slides and an audio recording from a February presentation. That was up 50% from the prior year. Still, the gulf between cash received and bookings — contracts that often include lower-paying trial periods or complex performance bonuses — raises questions about Palantir's ability to convert those deals into revenue. Palantir was not profitable in 2015, spending more than $500 million, according to the presentation.
Palantir says that its business is strong and expanding, and that despite the staff departures, it has doubled its ranks over the last three years. The company didn't dispute that it had lost some clients, but a spokesperson, Lisa Gordon, said that "the majority of the company's customer relationships are multiple years in length, and many are as long as 10 years."
"We're looking to do transformational work with our customers," Gavin Hood, Palantir's chief of staff, said in an interview with BuzzFeed News. "Finding the right partner to do that transformational work takes a lot of care and a lot of attention." He added, "There's a lot of reasons why that doesn't always work out."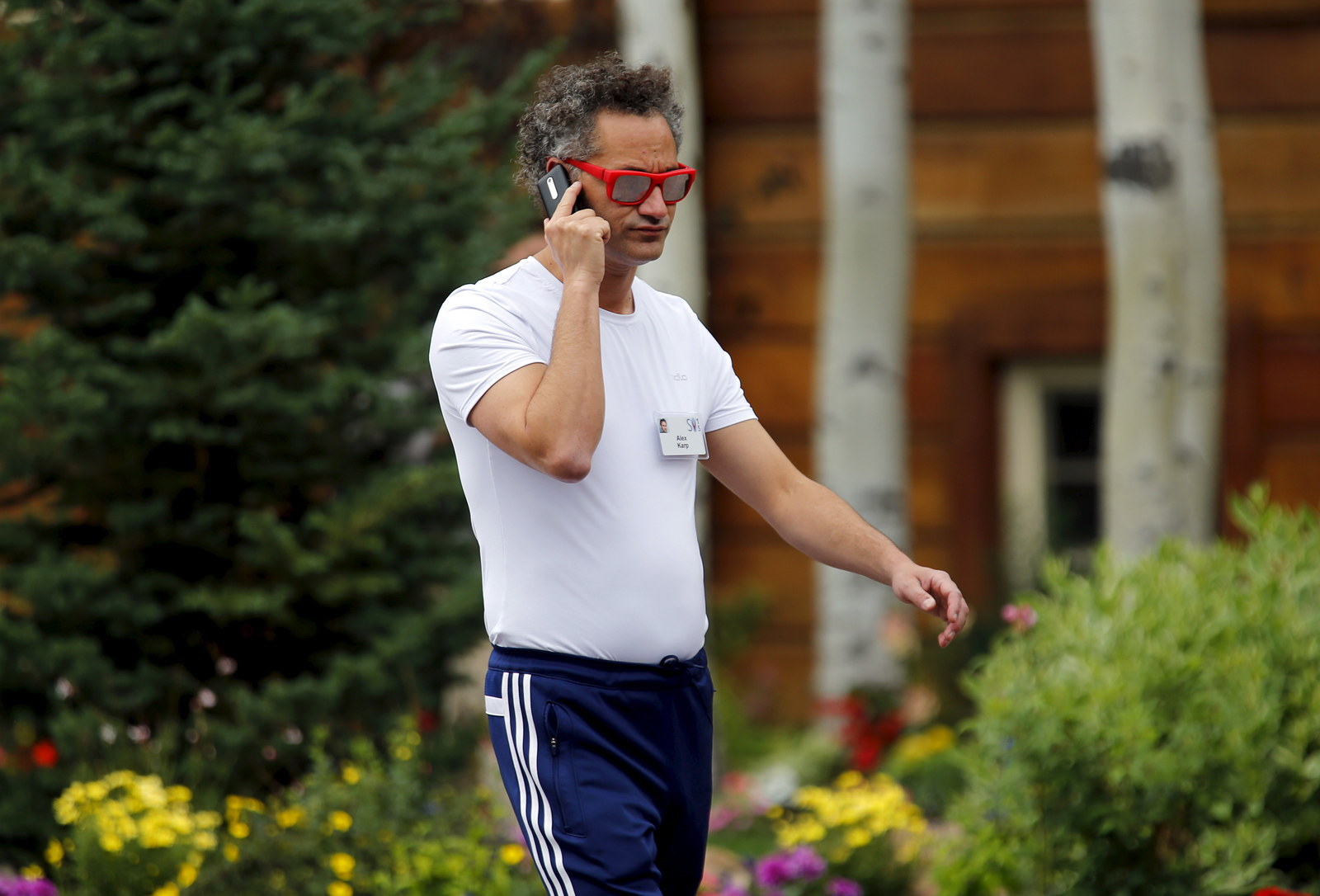 Asked about the gap between Palantir's bookings and its cash collections, Hood declined to comment. But at a 2014 conference in New York, Karp said, according to CNBC, "Some of our biggest appointments are with people who barely can pay us." He added, "We have lots of clients where we get zero money."
Hood said that employee turnover was "a very natural part of the company's evolution and growth." He added that Palantir "has a really strong culture" and that people "don't always fit" there.
The blanket 20% pay raise is "an example of what we need to do as leadership of this company to keep up with the changing nature of our people," Hood said. "When our company does well, our people should do well."
Palantir announced a 20% pay raise for all employees, an extraordinary move for a company that has prided itself on paying below the market rate.
Investors have high hopes for Palantir, which has raised more than $2.5 billion in capital, according to data provider PitchBook, and was valued at $20 billion in a 2015 funding round. But amid expectations of surging revenue and, eventually, profit, internal communications show that the company has struggled to create products and services that some clients are willing to pay for.
A two-year effort to create a data-sharing consortium of consumer packaged goods companies — including Coca-Cola and Kimberly-Clark — has stumbled, the documents show. Candy maker Hershey was the original member of the would-be consortium and is still a Palantir client, but one executive there recently said for that project she "did not see value from Palantir in 2015," according to notes from a private meeting.
Palantir also recently reversed course on an effort to create an elite cybersecurity squad responding to emergencies such as massive data hacks. The company had staffed up specifically for that purpose, according to three confidential sources familiar with the matter. As of April, one member of that elite team who remained was doing work for Palantir itself, two of the sources said. Gordon, Palantir's spokesperson, declined to comment on the team.
These revelations are reported here for the first time. BuzzFeed News interviewed six current and former employees who insisted they not be identified, spoke with Palantir's Hood and Gordon, and obtained more than 1,000 internal emails and other documents. The result is an unprecedented look at Palantir's inner workings.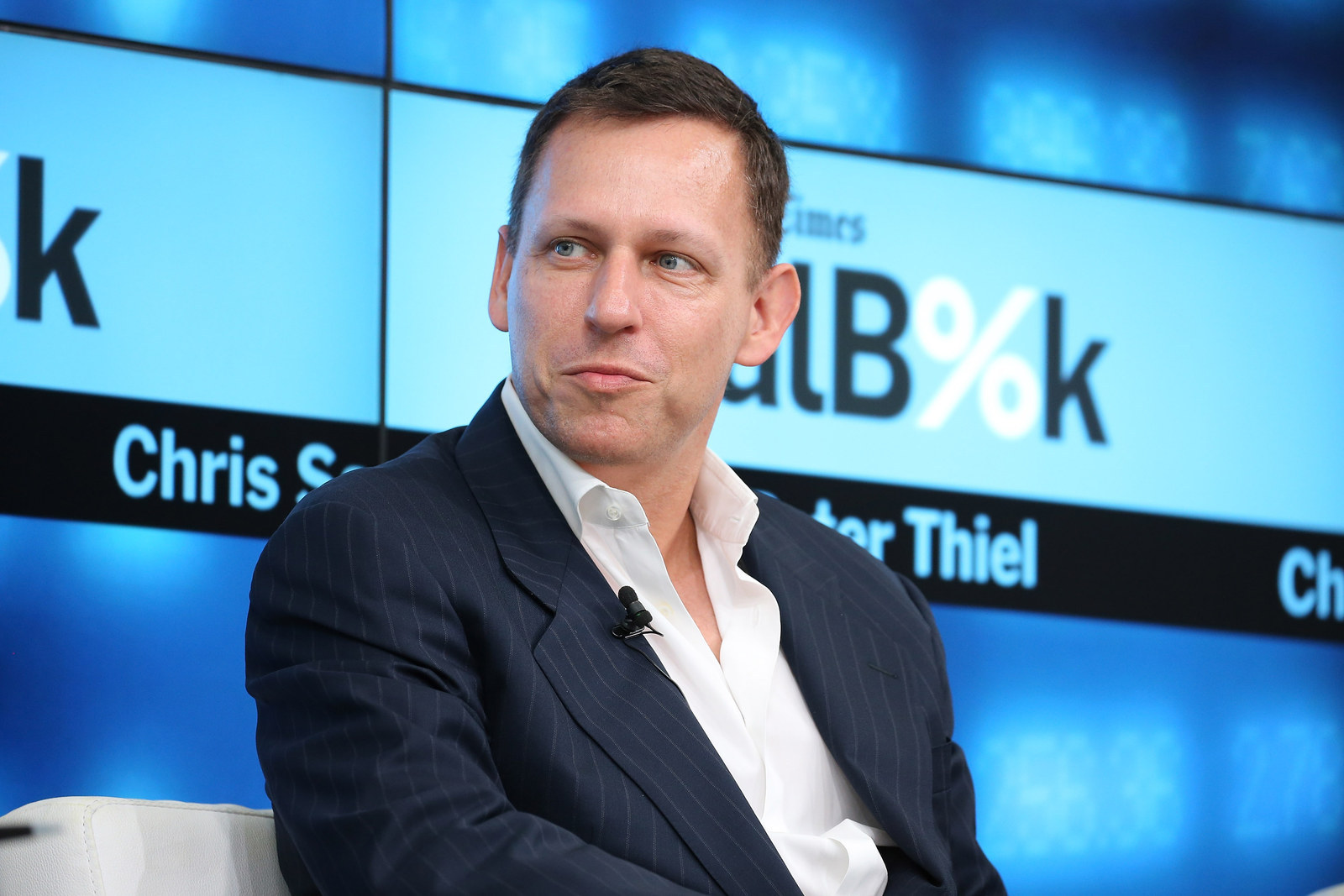 Founded in 2004 by former PayPal CEO Peter Thiel and several others, Palantir uses proprietary software to crunch vast amounts of data for the likes of JPMorgan Chase and the United States military's Special Operations Command, with the goal of producing useful and even predictive insights. Its earliest backers included In-Q-Tel, the venture capital arm of the CIA. The company, based in Palo Alto, California, is essentially a hybrid software and consulting firm, placing what it calls "forward deployed engineers" on-site at client offices. Among American tech startups, only Uber and Airbnb have been valued more highly than Palantir.

Owing in part to the sensitive nature of its work, Palantir – which derives its name, the names of its offices (the Shire, Grey Havens, Rivendell, Gondor), and the name of its annual gathering (HobbitCon) from J.R.R. Tolkien's Lord of the Rings books – forbids employees to speak with the press and uses quirky codenames to refer to its customers.

Although the company is not profitable, Palantir financial analyst Milo Krastev told employees at the February presentation, where Manhattans were served, that it could "be profitable right now and turn off the growth engine," if it so chose. A recent reorganization in the New York office cut costs and created 25% more desk capacity, according to Brian Campbell, a financial operations analyst who co-led the presentation. Palantir also scrapped its companywide HobbitCon bash in Palo Alto this year, contemplating holding smaller gatherings instead, two people familiar with the matter said.
A Palantir financial analyst told employees it could "be profitable right now and turn off the growth engine," if it so chose.
Prior to the sweeping pay raise, Palantir had capped salaries at levels ranging from $125,000 to $135,000, sometimes making exceptions but generally not going above $150,000, according to two people familiar with the matter — far below what top engineers can command at other Silicon Valley companies. To help make up for this, Palantir doles out large amounts of stock options, making employees particularly sensitive to the perception that the company might not meet its ambitious targets.
Palantir, like other highly valued tech "unicorns," has long avoided the public markets and the scrutiny of Wall Street, and some employees have recently grown anxious about how they will convert their stock into hard cash, despite periodic "liquidity events" where they can sell a portion of their shares. This clash made front-page news in the Wall Street Journal in December. In his April 22 email, Karp said, "We understand the need for liquidity," adding that he would try to hold a liquidity event in the next four weeks.
Those anxieties come amid a wave of staff departures. A chart from Palantir's internal wiki said the departures through mid-April amounted to 5.8% of all staff, or an annualized rate of 20%. That compares to a departure rate of 13.6% in 2015, 12.2% in 2014, and 9.2% in 2013. These figures cover only people who have left, excluding new hires. Palantir paid annual bonuses in March, two sources said, but departures were spread across the whole period.
People leave Palantir for numerous reasons, including a simple desire to try something new. Many continue to feel loyalty to the company even after departing (a feeling enhanced by considerable ownership of stock).
A string of business disappointments has not helped morale.
Among the 102 employees who left this year through mid-April were Geoff Belknap, the chief information security officer, who is now chief security officer at the business collaboration startup Slack; Art Clarke, a leader in product management, who went to a data analysis startup; Ari Gesher, a senior engineer who gave public speeches as Palantir's "engineering ambassador"; and Philip Martin, a manager in information security, who now works at the Bitcoin startup Coinbase.
"I loved my time at Palantir, but I'm happiest when I'm building things from the ground up," Gesher, now the head of software engineering at an aerospace data startup, told BuzzFeed News in an email. Clarke said in an email that he had "a blast" at Palantir and added, "My role at Palantir was always about training the next set of leaders in product management, and then moving on."
But executives are aware of unease in the ranks.

"One of the things we did well early on was to recognize and invest in the unique talents of each Palantirian," Karp said in the April 22 memo. "Based on conversations with our people around the world, I do not believe that our current annual ratings and reviews, in combination with our compensation system, is achieving this goal."

A string of business disappointments has not helped morale. The company's efforts to build a data-sharing consortium made up of some of America's largest consumer goods companies suffered a serious blow this January, when an executive from Coca-Cola (company codename: Luda) delivered the news that the iconic firm had chosen not to sign a five-year contract.
Coke had agreed to a pilot project in July 2014, internal documents show, and had hoped Palantir would, among other things, be able to help revive sales of Diet Coke in North America through analysis of customer data. But Coca-Cola balked at Palantir's price tag, which would climb to $18 million for the fifth year of the contract, according to emailed notes on the January meeting.
The beverage giant also had other concerns. Coke "wanted deeper industry expertise in a partner," Jonty Kelt, a Palantir executive, told colleagues in the email. He added that Coca-Cola's "working relationship" with the youthful Palantir employees was "difficult." The Coke executive acknowledged that the beverage giant "needs to get better at working with millennials," according to Kelt. Coke spokesperson Scott Williamson declined to comment.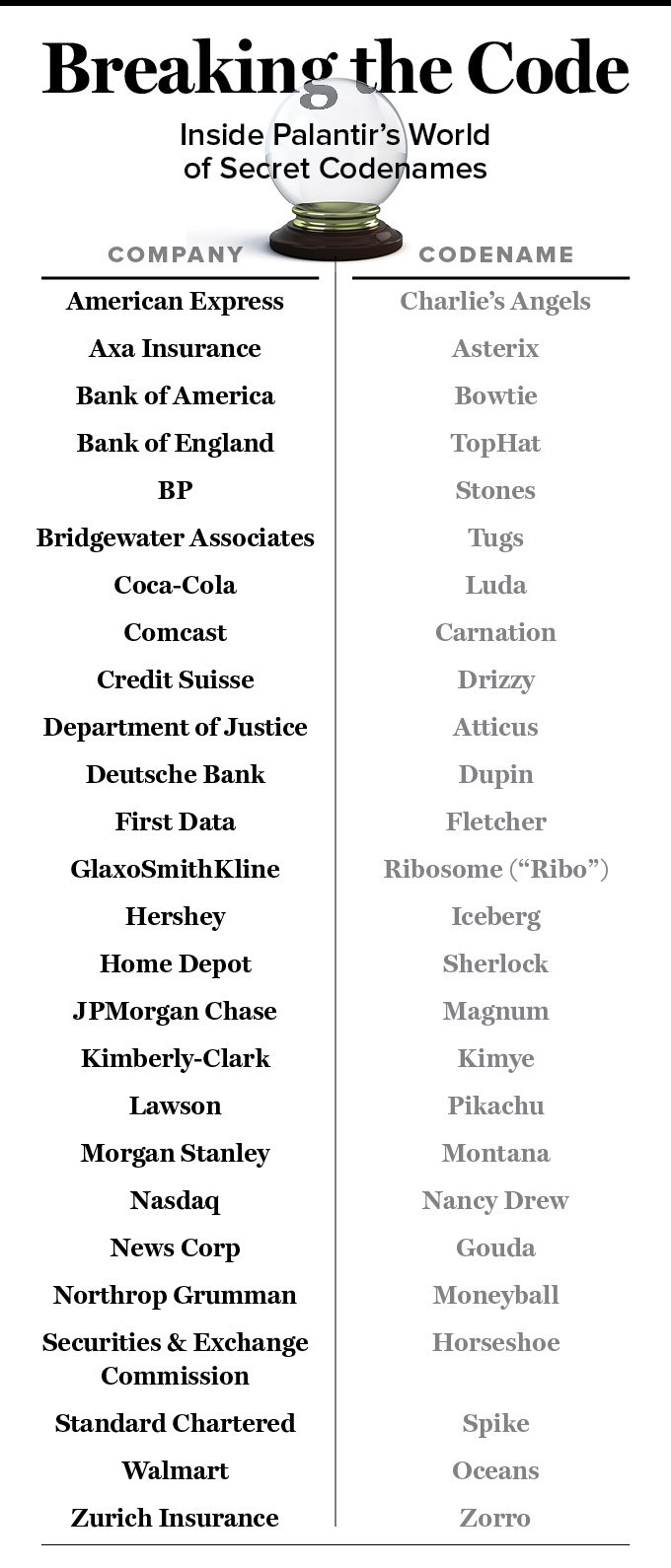 Palantir, according to emails and a slide deck, had envisioned Coca-Cola as an anchor member of the consortium — a unified data project that would help companies analyze their supply chains and other aspects of their operations. Kimberly-Clark (codename: Kimye) had kicked off a 12-week pilot with Palantir in early 2015. At one point, Palantir considered trying to get another of its clients, the retail giant Walmart (codename: Oceans), to agree to share data with the consortium, an email shows.

But Kimberly-Clark was getting cold feet by early 2016. In January, a year after the initial pilot, Kimberly-Clark executive Anthony J. Palmer said he still wasn't ready to sign a binding contract, meeting notes show. Palmer also "confirmed our suspicion" that a primary reason Kimberly-Clark had not moved forward was that "they wanted to see if they could do it cheaper themselves," Kelt told colleagues in January.
Seeming to echo Coca-Cola's concerns about price, Palmer said that $18 million in a single year would be Kimberly-Clark's third-highest expense, behind commodities and marketing, according to Kelt.
Kimberly-Clark continues to work with Palantir, said Bob Brand, a spokesperson for the consumer products company, declining to elaborate on the nature of the work. "We do consider them a supplier and enjoy a good working relationship," Brand said in an email.
By February, with the consortium failing to come together as hoped, Palantir said it would "forgo our consortium payments for the next 6 months" while focusing on building its relationship with Hershey (codename: Iceberg), a customer whose work with Palantir has been highlighted in three Fortune articles.
But Hershey had its own doubts about Palantir. One important executive there, Michele Buck, the North American president, had initially seen Palantir as "Siri for business," answering thorny questions as they arose, according to meeting notes. But as the project progressed, Kelt told colleagues in February, Buck said she "did not see value from Palantir in 2015."
$18 million in a single year would be Kimberly-Clark's third-highest expense, behind commodities and marketing.
Other Hershey executives, including the CEO, were more upbeat, emails show, and the company remains a Palantir client.
Calling 2015 "a learning journey," Hershey spokesperson Leigh Horner said in a statement that the candy company had worked with Palantir "to better understand consumer and shopping insights as well as enhance internal data mining and analysis." She added, "We have now identified areas for commercial and operational value and are targeting our efforts there. She called Palantir "a valued partner."

Palantir's Hood said the consortium remains a live project, and in consumer packaged goods "there are new customers that we're working with this year."
Unlike in government work, Palantir's corporate deals are often complex, involving low-paying trial programs or performance-based bonuses that can be subject to the client's discretion. These types of agreements — which Krastev, in the financial presentation, called "variable or exotic" — can create opportunities for clients to back out, or to lobby for lower pay, people familiar with the matter said.
But they can also produce lucrative results, Krastev noted. Palantir's biggest client by bookings is the oil company BP (codename: Stones), which in November 2014 signed a memorandum of understanding with Palantir worth $1.2 billion over 10 years, plus bonus payments to be determined by BP's executives along with Karp, according to a triumphant memo about the deal.
"Yes, the Billion, with a B," Shyam Sankar, Palantir's president, told employees in the memo. (While the memo did not use BP's real name, it included a photograph of Karp shaking hands with Bob Dudley, BP's CEO.) It could not be determined how much cash the BP work generated for Palantir last year, but one person with knowledge of the business said it was performing well.
"Yes, the Billion, with a B."
Among the projects Palantir runs at BP is an oil well management system that creates data-rich views of wells being drilled, to help prevent a catastrophic collapse, and a system that generates insights for energy futures trading, according to emails and a person familiar with the deal. Other important corporate clients include Credit Suisse (codename: Drizzy), which created a joint venture with Palantir to fight rogue trading; the giant hedge fund Bridgewater Associates (Tugs); the credit card processor First Data (Fletcher); and the French insurer Axa (Asterix).
But some major firms have not found Palantir's products and services that useful. In April 2015, employees were informed that American Express (codename: Charlie's Angels) had dumped Palantir after 18 months of cybersecurity work, including a six-month pilot, an email shows. "We struggled from day 1 to make Palantir a sticky product for users and generate wins," Sid Rajgarhia, a Palantir business development employee, said in the email.
Rajgarhia laid out "five whys" about American Express, a Palantir tradition borrowed from Toyota of asking five "why" questions to get to a problem's root cause. He concluded that the failure could be blamed on American Express's own hardware, in addition to a lack of support from the credit card company's executives. Rajgarhia described the Amex managers who worked with Palantir as "low-vision." An American Express spokesperson declined to comment.
A few months later, in July, Palantir's relationship with the Nasdaq stock exchange company (codename: Nancy Drew) was in tatters. A meeting between Karp and the Nasdaq CEO in late 2014 had led to a security-related pilot in early 2015, emails show. In April, with the pilot done, Palantir engaged in a "somewhat wacky brainstorm" with Nasdaq about potential projects beyond security, according to an email from Melody Hildebrandt, a top executive in Palantir's commercial division.
On July 24, Hildebrandt told colleagues about an "emotionally loaded call" with Nasdaq's chief information officer, Brad Peterson. She complained on the call of a "constant lack of engagement" from Peterson's team, for which he apologized, Hildebrandt said in the email. Ultimately, it came down to price.
"It's clear they don't have a ton of money, and he does not believe our $1 million/month price is achievable," Hildebrandt said. A Nasdaq spokesperson declined to comment.
Palantir, an internal document shows, also completed an engagement that summer with News Corp (codename: Gouda), the owner of publications including the Wall Street Journal. Rupert Murdoch, News Corp's executive chairman, had visited the Palantir office, as had Gerard Baker, the Journal's editor-in-chief, and William Lewis, the paper's publisher, according to emails. Palantir's work for News Corp included efforts to reduce customer churn across three publications, the document and emails show.
News Corp was "pleased" with Palantir's work, though it "evolved to an internal team, as planned," meaning News Corp now has its own employees doing something similar, News Corp spokesperson James Kennedy told BuzzFeed News in an email.
"It's clear they don't have a ton of money, and he does not believe our $1 million/month price is achievable."
Toward the end of last year, Palantir killed its effort to create an elite cybersecurity group, after executives decided it wasn't gaining enough traction, according to three people with knowledge of the project. Palantir had assembled this team after hacks such as the 2014 breach at Home Depot, which is a Palantir client (codename: Sherlock). At its peak last year, two of the sources said, the cybersecurity team included more than 10 forward deployed engineers; the majority are now gone.
For more than five years, Palantir has been on a quest to expand beyond its federal government roots and make inroads in the corporate sector. But the internal presentation viewed by BuzzFeed News revealed that only last year did cash collections from commercial work finally surpass collections from the federal government.
This development came as welcome news for Sankar, Palantir's president, according to Krastev, the financial analyst giving the presentation. Krastev characterized Sankar's reaction as, "Finally; I'd been waiting for that one."
While Palantir has publicly touted its bookings, investors increasingly care about cash, said Campbell, the other analyst giving the presentation.
"It used to be just all about bookings. And then it was like, 'OK, how long until bookings translate to cash?' And now cash is a big highlight for investors," Campbell said. "There's definitely been a little bit of a shift from bookings to cash."