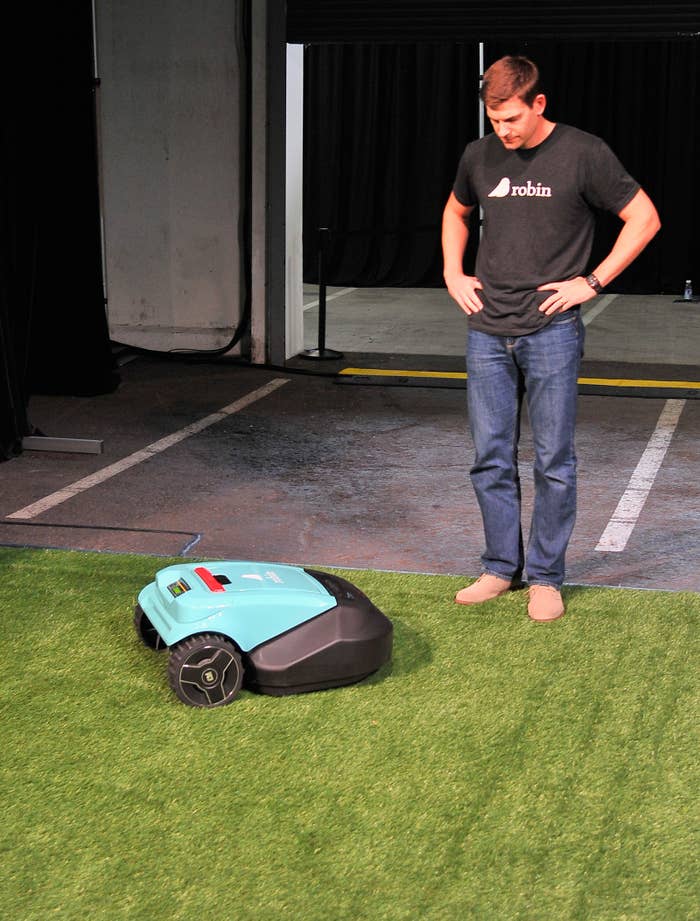 A full-price ticket to TechCrunch Disrupt, the San Francisco trade show for startups, costs nearly $3,000. It grants you admission to a three-day carnival of capitalism inside a hangar-like space on the waterfront. There are bowls of Clif Bars and stacks of LaCroix sparkling water. On one end of the room, there's a stage where technology executives do interviews. But the main attraction, in rows and rows of booths that snake through the middle of the room, is the startups, pitching.

On Monday, an entrepreneur from Brooklyn handed out thick stacks of fake money, explaining that the accounting services platform he founded, CountUp, "could actually save you $10,000." Nearby, an arcade claw machine run by the payments company Braintree dared passersby to try to snag stuffed animals, which came with gift cards for startups like Airbnb and Casper. One startup executive sat on the floor, dressed in a chicken suit, by t-shirts that said, "Don't be a chicken. Take a Jobbatical." A Jobbatical (job + sabbatical) is temporary job in a far-flung place, explained Alina Basina, Jobbatical's head of talent. "I think people know jobs are no longer forever," she added.
"Can I scan you really quick?" asked Audia Tulloch, the booth host at iTutorGroup, an online tutoring platform. Earlier that morning, a handful of iTutorGroup representatives had done yoga inside the booth area. "We're entering you to win an Oculus, HTC Vive, or Beats headset," Tulloch said, scanning the barcode on this reporter's name badge. The online tutoring sessions on iTutorGroup "promote live H2H," which means human-to-human interaction, said Emily Schneider, a spokesperson. "It's different than a YouTube channel."
The place was packed with men in dress shirts unbuttoned at the collar, some wandering the aisles, others shaking hands or thumbing their smartphones. On stage, U.S. chief technology officer Megan Smith said gender diversity was "one of the great moonshots of the 21st century." Over by one wall, an inflatable "lactation pod" created by Mamava offered privacy for women breastfeeding. Around 9 a.m., it was occupied by a bald guy in a vest and khakis, who looked a little like the character Jack Barker in HBO's "Silicon Valley." He was making a phone call.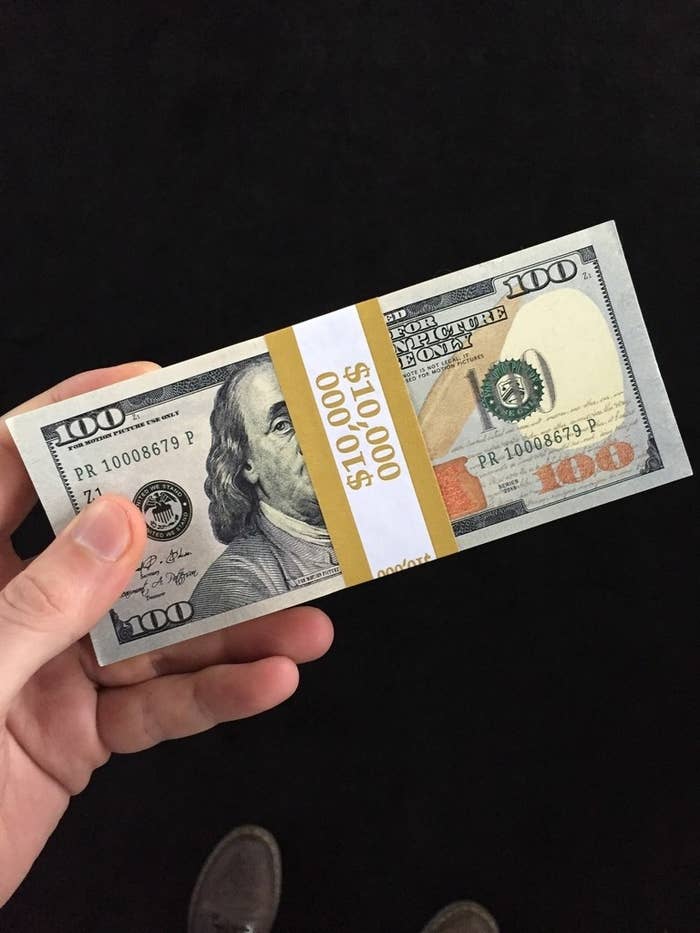 There were other products on display designed with women in mind. Donald Hsu, founder of a Taiwan-based startup called LoveNuts, which hopes to launch a crowdfunding campaign this fall, showed off a vibrator shaped like an acorn. The device could light up on one end, which Hsu said made it resemble a small flashlight. This was a "disguise function," he explained, grinning. "Many people live with their parents. They don't want their parents to know it's a sex toy."
One investor, Vatche Asmerian, in a collared sweater and black trousers, said he was on the lookout for startups that did "social good." By 11:30 a.m., he hadn't found any. What he had found was "a lot of testosterone, and a lot of Type As," he said.
"I've been to a lot of these trade shows," Asmerian said. "Everyone is always excited on the first day. By the third day, everyone wants to leave."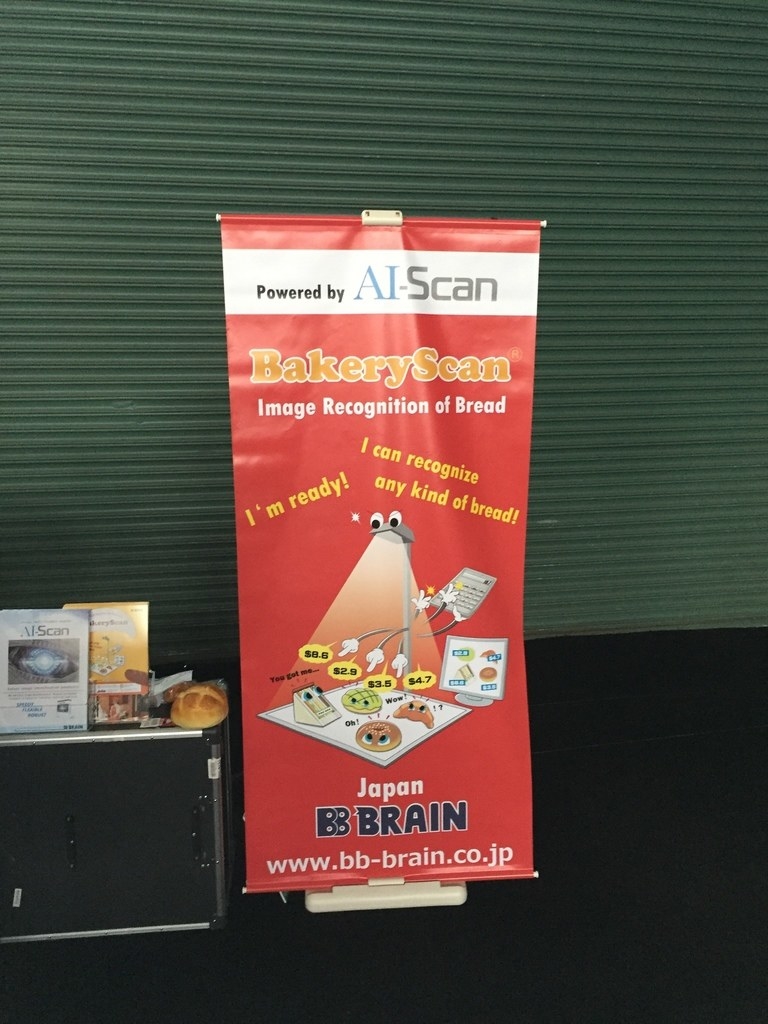 The heart and soul of Disrupt is a competition called Startup Battlefield, where select startups pitch from the stage before a panel of judges. If raising capital is war, then the hundreds of booth attendants in the room this week are soldiers, flying banners with corporate logos and slogans. "YOUR PERSONAL ROBOTIC SECRETARY," one banner said, in all caps. "Big Data Without Data Scientist," said another. "Image Recognition of Bread," said a third.
"Do you want your employees to be happy?" asked a banner for a startup called xpolinate. "Do you want your company to grow xponentialy?" it continued, orthographically innovating by dropping not just the 'e' but an 'l' as well.
"We're bringing the sharing economy to the corporate world," Vijay Shanmugam, the founder of xpolinate, explained. The eventual plan, he said, was to charge companies a fee to join a marketplace where they could share employees among one another, as a kind of employee perk. The startup would then give away 5% of those fees to help underprivileged children. That's just the plan, however; there's no revenue yet. There aren't even any customers. "We have talked to several people who want to use it as a product," Shanmugam said.
It seemed there was no realm technology could not invade. Private eyes, for instance. "The P.I. market is fragmented," said Anson Sat, the communications chief for MeetMySpy, which runs a service to connect people to private investigators online. A customer might post a case related to infidelity or a scam, and freelance investigators would bid on it. While some aspiring Philip Marlowes on the platform are licensed, with a shield symbol next to their names, Sat said, others are not. "If you're good at the internet and you have a smartphone, you could be an investigator," he said.
Even a few old-line tech companies got to join the fun. The enterprise software giant SAP had a booth manned by Jan Gabriel, who pitched a vaguely defined piece of software called SAP Hybris. One hypothetical use for Hybris, Gabriel said, was to power a digital assistant for a trip to Las Vegas. The assistant would live inside iMessage and book a hotel for you, or even order room service. While you played the slots, a hidden surveillance camera might record your facial expressions, gathering data. "Say you won the jackpot," Gabriel said, "we could reserve for you automatically a table to have a party with your friends."
The booth featured a toy slot machine, which included an iPhone cable and said "SAP Hybris wins" on top. Gabriel emphasized that this digital assistant was "only a showcase," not a real product. But that didn't stop him from weaving dreams. "It sounds a little bit evil if you talk about casinos and surveillance," he said. "But what about telemedicine?"
Sheera Frenkel contributed to this report.