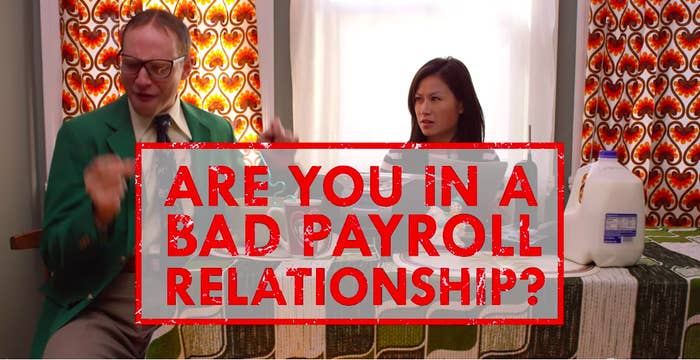 Gusto, the human resources startup formerly known as Zenpayroll, has been valued at $1 billion in a new financing round, doubling its valuation in under a year, the CEO told BuzzFeed News.

Gusto raised $50 million in the round, according to its CEO, Joshua Reeves. The new cash came from the company's existing investors, including Google Capital and General Catalyst Partners, and will help finance the startup's effort to expand in the highly competitive world of human resources software aimed at small businesses.
Though known for its payroll processing software, Gusto recently announced a foray into employee benefits, including health insurance. That put it into competition with a bigger startup, Zenefits, a fast-growing insurance broker that offers free HR software.
Partially in response to Gusto's move, Zenefits secretly developed its own payroll processing service, codenamed "Project Nutshot," BuzzFeed News reported at the time.
Gusto, which launched three years ago, collects revenue from subscriptions to its software. With the introduction of its benefits service, it now collects recurring commissions on health insurance plans as well. Reeves declined to discuss the company's finances.
Gusto's latest financing round was disclosed in a securities filing on Friday and reported earlier by VentureBeat. The $1 billion valuation, however, has not previously been disclosed.
In April, the startup announced a Series B round that gave it a $500 million valuation, or $560 million including the new capital. The new valuation of $1 billion does not include the $50 million capital infusion, according to Reeves.
Reeves said Gusto didn't need to raise the money and had around $50 million in the bank as of November. He said the financing round gave Gusto "a chance to build a relationship with a few of our key investors."
Rejecting alphabetical dictates, he described the round as a "Series B2," rather than a Series C.
"We decided to call it a Series B2 because we weren't really going to do any PR or have it be a big focus," he told BuzzFeed News. "We didn't really need the capital, per se."
"Technically you can call it whatever you want," he continued. "You can call it a Series Zebra or a Series Panda if you want. We just decided to call it a B2 because it felt like more of an opportunistic, quick process."