Goldman Sachs Makes Its First Big Investment In Bitcoin
Goldman is co-leading a $50 million financing round in Circle Internet Financial, a bitcoin wallet company. The investment lends some Wall Street credibility to the bitcoin world.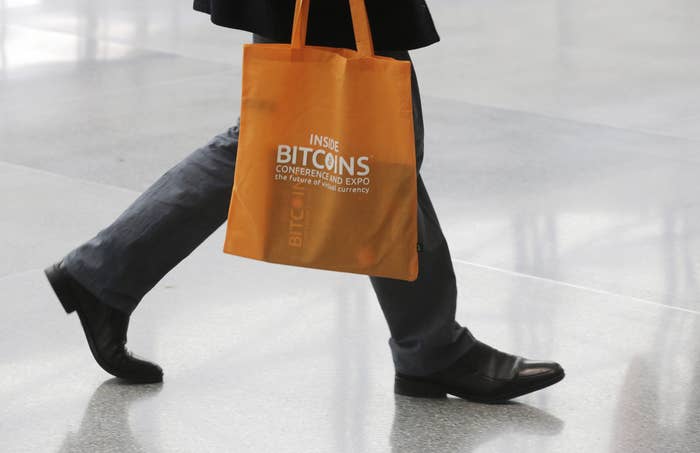 An effort to make bitcoin go mainstream just got some muscle from Wall Street.
Goldman Sachs has co-led a $50 million financing round in Circle Internet Financial, a bitcoin payments startup, according to an announcement Wednesday night. The deal, Goldman's first strategic investment related to bitcoin, lends some buttoned-up credibility to an industry often seen as the province of anarchic techies.
Circle, which was started in 2013 by Jeremy Allaire, is among a small number of tech startups trying to introduce bitcoin to the broader public. The company — which offers a digital wallet that lets people store bitcoins, send them to each other, and pay for things at retailers that accept the digital currency — has received backing from some big names in tech, like the venture capitalist Jim Breyer.
As it tries to expand its appeal, Circle also announced on Wednesday that it would go beyond bitcoin and allow users to hold regular old dollars. That will put the young company into competition with the likes of Venmo, which is part of PayPal, and other money transfer and payment services.
Goldman, for its part, didn't offer much in the way of explanation for its bet on Circle. Tom Jessop, the Goldman managing director who worked on the deal, said in a prepared statement that he thought Circle's "product vision and exceptional management team present a compelling opportunity in the digital payments space."
"As the financial services industry continues to become more digital and open, we see significant opportunities in companies and solutions that have the promise to transform global markets through technical innovation," he said.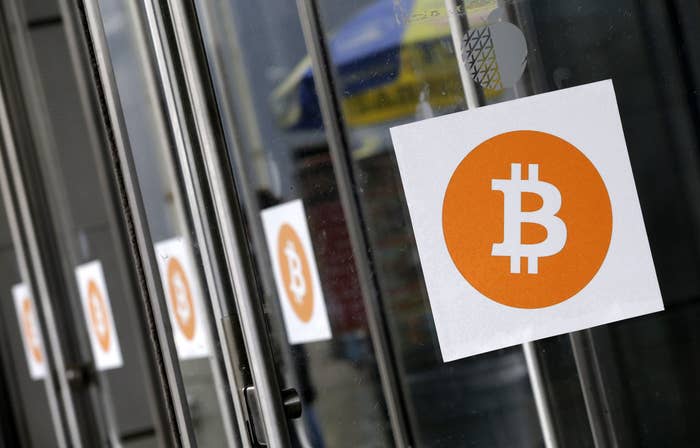 The group at Goldman that made the investment, known as Principal Strategic Investments, tends to buy stakes in financial technology companies. It has previously invested, for example, in Motif, an upstart online broker, and the data company Markit.
Linking up with Circle brings Goldman closer to a technology that its own research group has described as cutting-edge. In a report in March, Goldman analysts said bitcoin and other new payment technologies "have the opportunity to disrupt traditional in-person money transfer services provided by Western Union and many large banks."
Goldman led the investment alongside IDG Capital Partners, a venture capital firm based in China. Circle said it was hoping to use IDG's expertise to develop a way for people to convert Chinese currency into dollars through bitcoin.
For all of Circle's big ambitions, though, bitcoin remains confined to a niche, even after a burst of publicity in 2013. Bitcoin evangelists describe a possible future where money moves seamlessly across borders, bypassing the traditional bank channels, but that future has yet to materialize.
These evangelists also point out the advantages for merchants that accept bitcoin as a form of payment, including lower transaction costs than for credit cards. Some merchants have signed on, including Expedia and Dell, but they are a relative few.
By accepting dollars, Circle is hoping to attract people who have been spooked by bitcoin's volatility over the past few years. The company says that users with dollars in their accounts will be able to make payments over the bitcoin network, since Circle will automatically convert the dollars to bitcoin and back again.
"This way, customers can choose to view bitcoin not as a new currency to replace the dollar, but as an internet payment network that enables secure, instant, global and nearly free payments," the company said.
A number of bitcoin-related companies have attracted investment capital over the last year or so. Coinbase, a bitcoin payments and exchange company, has received more than $100 million from the New York Stock Exchange and other investors. The brothers Cameron and Tyler Winklevoss, major fans of bitcoin, have sought to create an exchange for the virtual currency.
Circle wouldn't disclose its number of users or its valuation in its financing round. Allaire, the CEO, would say only that the user count was a "six-figure number," which could be as low as 100,000.
Circle doesn't have any meaningful net revenue, Allaire said. But he added, "We have plenty of cash."