Goldman Sachs Chases The "Gold Rush" To Silicon Valley
The Wall Street bank held its annual meeting on the West Coast for the first time. "It's a different kind of gold rush," CEO Lloyd Blankfein said.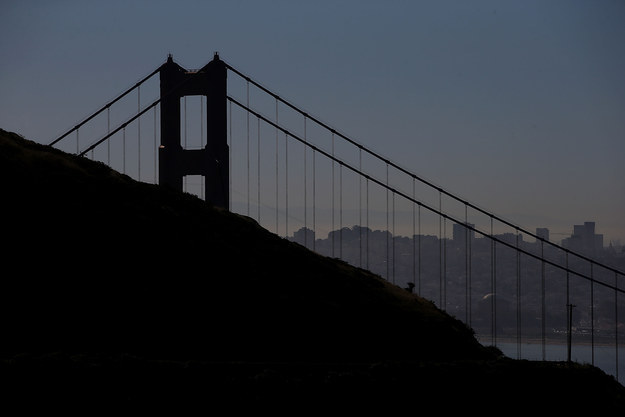 The men onstage wore dark suits and monochrome ties. That alone was enough to tell you they weren't from around here.
Top executives of Goldman Sachs, they came to San Francisco Thursday for the Wall Street bank's annual shareholder meeting, held in this city for the first time. Nothing about the meeting itself was particularly remarkable: It lasted a brisk half hour, in a small auditorium on the ground level of Goldman's office tower. None of the more controversial proposals, including one that would have eliminated a perk for Goldman employees heading to government work, received enough shareholder votes to pass.
But the meeting's location, in the nation's tech capital, sent a clear message about Goldman's ambitions in Silicon Valley. Tech is where the money is. Wall Street wants a bigger piece of the action.
"It's a different kind of gold rush," Lloyd Blankfein, Goldman's CEO, who wore a navy pinstripe suit and blue tie, told a small group of reporters after the meeting. "Everyone's from someplace else, but they all want to be here.
"And we're in that group."
Goldman has been successfully courting tech companies for a long time. Over the last decade, it has advised on more technology deals globally than any other investment bank except Credit Suisse, with which it is tied for first, according to PitchBook data.
In 2014, it advised on $36 billion worth of tech IPOs backed by private equity or venture capital, compared with $7 billion in 2013, the PitchBook data shows. In private funding rounds, Goldman recorded $22 billion worth of advisory business in 2014, down from $46 billion the previous year.
Its investment banking clients include Uber, the ride-hailing giant in which Goldman is also an investor. Its alumni, sprinkled throughout the upper echelons of tech companies, include Anthony Noto, the chief financial officer of Twitter. It recently became the first big bank to make a strategic investment in a bitcoin startup.
Lately, Goldman has been using its annual meetings to showcase far-flung places it finds important. In 2013, leaving the New York area for the first time, it held its annual meeting in Salt Lake City, which has become its second-largest office in the United States. Last year the meeting was in Dallas, where it also has a growing office.
But trekking to San Francisco, where Goldman has had a presence stretching back 40 years, had a different resonance. Hardly an out-of-the-way outpost, San Francisco, with giant rivers of capital flowing here from mutual funds, hedge funds, and sovereign wealth funds, can seem at times like the new center of our capitalist economy.
"We're here in Silicon Valley a lot, for obvious reasons," Blankfein told reporters. He said he and the other executives spent yesterday evening in dinners with clients. "It's good for the board to see, and it's good for us commercially."
Reporters from Bloomberg, Reuters, and the Wall Street Journal had flown here from New York for the meeting. They listened to Blankfein describe Goldman as a "very technologically oriented firm" which recently hired an executive from Discover Financial Services to build an online lending business.
But Goldman, for all the pageantry, still doesn't quite fit in among the hoodie-wearing set. That's by design. Blankfein, asked about market cycles, was characteristically self-deprecating, and far from the stereotypically all-knowing Silicon Valley prophet.
"I'm much better at forecasting the past than the future," he said.