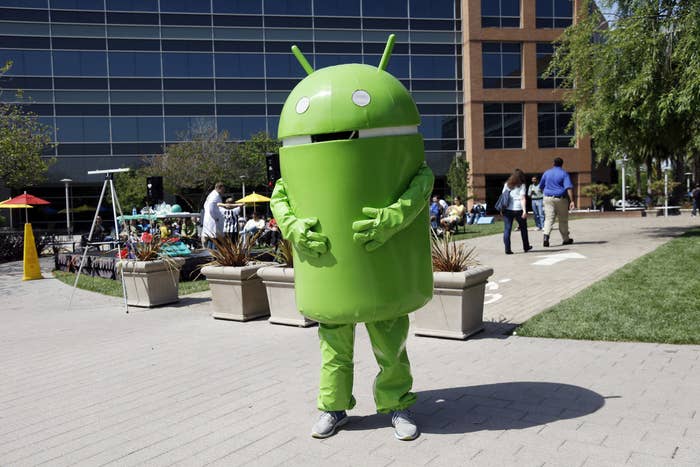 Google's allies in Washington have used plenty of subtle techniques to help the search giant advance its agenda.
Now, one high-ranking official has employed the art of the subtweet.
Joshua Wright, a commissioner of the Federal Trade Commission, posted three tweets on Tuesday night that appear to refer to Google — the subject of a recent antitrust inquiry by the FTC that did not result in any charges — without mentioning the company by name.
Google is a sensitive subject for Wright, who was pressed on his ties to the company at his confirmation hearing in late 2012. He pledged to recuse himself from Google-related matters for a period of two years.
Those ties date to his work as a law professor. Some of his academic research was funded by groups that received funding from Google, a fact that was noted by consumer advocates opposing his nomination to the FTC.
One paper he co-authored is subtitled, "The Case Against the Antitrust Case Against Google."
The FTC ended its Google inquiry in early 2013, just before Wright joined the agency. But Wright now appears to be signaling his continuing skepticism toward antitrust allegations against the company, in veiled public comments. Google currently faces separate antitrust charges in Europe.
His tweets appear to have been prompted by a research paper published this week that argued Google has harmed consumers by prominently displaying its own content in search results. The paper, co-authored by prominent Columbia law professor Tim Wu, as well as data scientists at Yelp, challenges a key aspect of Google's legal defense against antitrust claims. (Yelp, a staunch opponent of Google, paid Wu and his co-author, Michael Luca, a Harvard Business School professor.)
On Twitter, Wright appeared to challenge the paper's argument. The meaning behind the subtweets wasn't hard to grasp.
Google has invested heavily in its relationship with Washington. In addition to spending millions on lobbying, the company stays in close contact with government officials. One recent email that surfaced in a public records request showed how Google sought to micromanage the FTC's own public statements.
A spokesperson for the FTC declined to comment. An email to Google's press team wasn't returned.