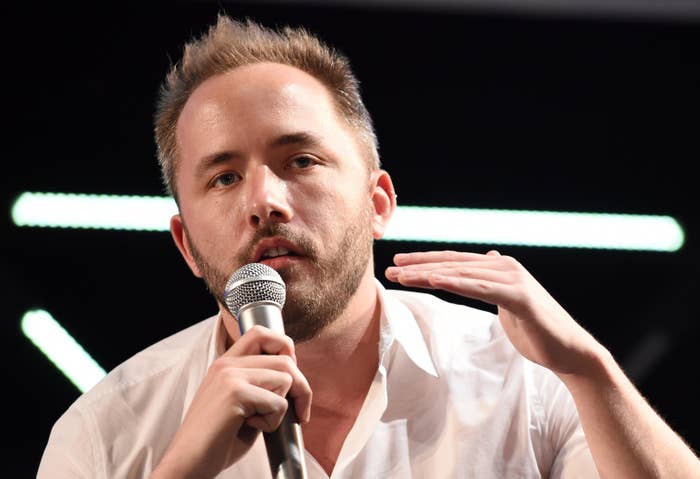 Dropbox, the cloud storage startup facing questions about its $10 billion valuation, is expected to authorize a sale of its common stock at a 34% discount to its most recent round of private funding, according to documents obtained by BuzzFeed News.

The shares, to be sold by shareholders on the so-called secondary market, have been priced at $12.60 each. Yet, in January 2014, in its Series C round of funding, Dropbox sold preferred shares to big investors at $19.10.
Common shares often carry a discount to preferred shares, though the size of the discount can range widely, from 15% to 35%, according to valuation analysis firm Arcstone Partners. Preferred shareholders carry special rights, like the right to be paid before common shareholders when a company is sold. A bigger discount may reflect concerns about a company's ability to sell or go public at or above its current valuation.

The deal is being handled by EquityZen, a company that allows startup employees and others to sell stock in tech startups whose shares aren't publicly traded. EquityZen says on its website that all of its deals are approved by the companies whose shares are being sold.
While Dropbox itself is not the seller, the previously unreported transaction will likely be seen as setting a market price for the startup's stock.
Representatives of Dropbox and EquityZen declined to comment.
Dropbox, founded in 2007 and based in San Francisco, has faced skepticism from investors over its $10 billion valuation, amid a frosty climate for highly valued startups in general. Last fall, The Information reported that two of the startup's mutual fund investors had marked down their shares by a little more than 20%. Later, a third mutual fund company marked down its shares by 51%.
Valuing privately held startups is a tricky business, since their shares rarely change hands. Dropbox investors tend to look to Box, a publicly traded cloud storage company, as a point of reference. Box's shares have fallen 47% from the closing price after their trading debut in early 2015.
Any investors in the Dropbox deal won't be buying shares directly. They'll purchase an interest in an EquityZen fund that is expected to buy the common shares, according to the documents. Investors, who must be wealthy enough to be considered "accredited" in the eyes of regulators, have until April 5 to commit to buying shares. BuzzFeed News could not determine how many shares are being offered for sale.
These investors will be at a significant disadvantage compared with the institutional investors that have provided Dropbox with capital. The EquityZen documents pitching the investment do not contain any confirmed information about Dropbox's financial health.
Instead, the documents cite information from outside parties, like the data provider Crunchbase and the news sites Business Insider, VentureBeat, and TechCrunch.
"All figures are publicly reported unless noted otherwise," a disclaimer reads. "When not reported by the company or any of its representatives, financial information may not have been verified by the company."
Updated to clarify that common shares are often priced at a discount to preferred shares, though the discount can range widely.