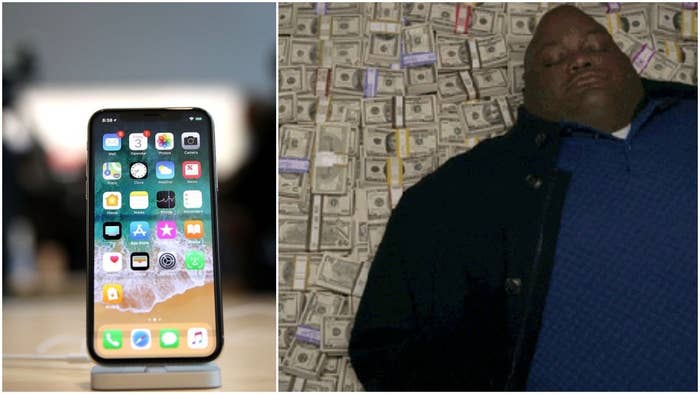 Apple just became the first company in Wall Street history to be worth $1 trillion.

It's a symbolic achievement, without much practical significance for the iPhone maker. Essentially, it shows that investors are really enthusiastic about Apple's ability to keep selling lots of iPhones, iPads, laptops, and watches. They want to own the stock and are willing to buy it even as it reaches historic heights.
Apple's market capitalization crossed the trillion-dollar mark Thursday, when the stock price hit $207.05 a share. The company had turned in an impressive earnings report on Tuesday, with $11.5 billion of profit in the third quarter, showing that its business was going strong.
Investors had been wondering which of the giant tech companies would be the first to hit a trillion. Amazon and the parent company of Google are both somewhat close, with market capitalizations of roughly $880 billion and $860 billion respectively. But Apple, comfortably in the lead already, was expected to win this race after the earnings report on Tuesday.
It's a pretty remarkable achievement for a company that, a little more than 20 years ago, many had left for dead. Before Steve Jobs returned in the summer of 1997 to the company he'd cofounded, journalists were writing Apple's obituary.