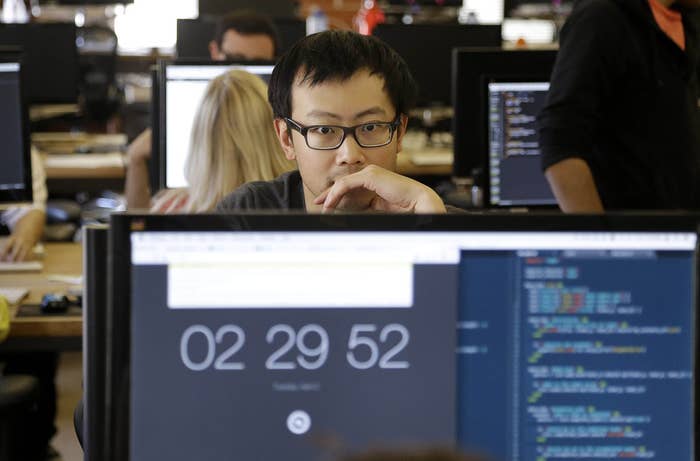 Affirm, the online lender run by PayPal co-founder Max Levchin, is taking a small step into the education financing business.
The company is expected to announce on Tuesday that it will provide installment loans to students attending certain bootcamp training programs that teach programming, design, and business. The move is its first expansion beyond its initial business of lending to shoppers at certain online stores.
The new direction hints at the ambitions of Affirm, which Levchin, the former chief technology officer of PayPal, co-founded in 2012. While the foray into education is limited to a small handful of bootcamps, including General Assembly, it shows how Affirm is aiming to become a bigger part of young people's financial lives.
"We're trying to reclaim debt as something that young people can use responsibly and intelligently," Levchin told BuzzFeed News. He later added that young people "have been running away from credit cards in the same way they've been switching from cable boxes to the internet."
In its flagship retail business, Affirm lets online shoppers finance their purchases with a loan — at interest rates that it says are significantly lower than credit card rates — that they arrange at the time of the sale. The company says it doesn't try to hide any fees.
The education loans will work similarly, with students applying for the financing when they pay for the bootcamp online. After students provide some basic information about themselves, Affirm uses its technology to quickly underwrite a loan, it says.
The terms of the education loans range from 12 to 18 months, a rates of 6% to 20% for some of the bootcamps and 6% to 30% for General Assembly, according to the company. Most of the loans will require no payments in the first six months.
Working with tech bootcamps is less complicated and probably more profitable than, say, lending to students at traditional four-year colleges, whose loans are eligible for federal subsidies. But focusing on the bootcamps for now means Affirm remains in a niche, appealing mostly to tech-savvy young adults.
In addition, bootcamps are aimed at getting students jobs, mitigating the risk for Affirm that its loans won't be paid back.
Apart from General Assembly, the bootcamps participating in the new program are Bloc; Dev Bootcamp, which is owned by Kaplan; and Metis. These programs charge an average of $9,900 in tuition, according to Affirm, which used data from Course Report.