Budget Cuts May Hit Red States Harder
Many of the areas hit hardest by the coming sequester are those with Republican representatives in Congress. A BuzzFeed original analysis.
With automatic budget cuts set to trigger on Friday, the White House released individual reports for every state over the weekend, detailing spending reductions in key areas like education, defense, and environmental protection. In an original analysis, BuzzFeed found that the cuts, which represent a proportion of the $85 billion to be slashed from the federal budget, will have greater impacts in some places than others.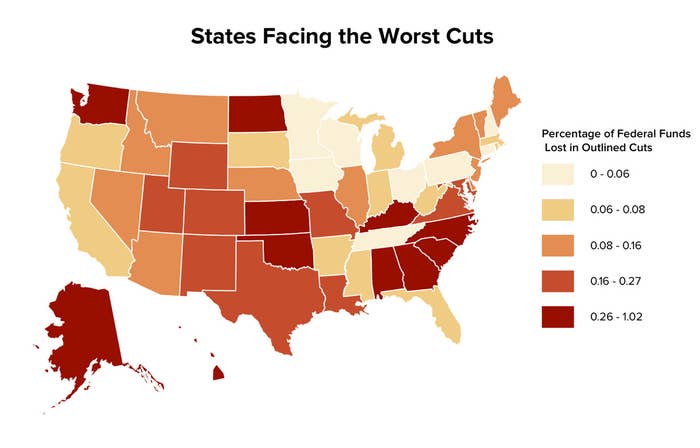 In terms of total reductions outlined in each report, the states facing the worst cuts skew heavily Republican. As a proportion of federal dollars received by each state (as detailed in a 2007 study), 11 of the 12 hardest-hit states — and 17 of the top 25 — went for Romney in last fall's election. Many states in the Southeast and portions of the Midwest will experience the worst damage, in addition to Alaska and Hawaii.
Sequestration will also have varying employment effects across the country. Using projections found in a July 2012 study, BuzzFeed found that different areas may see greater job losses than others: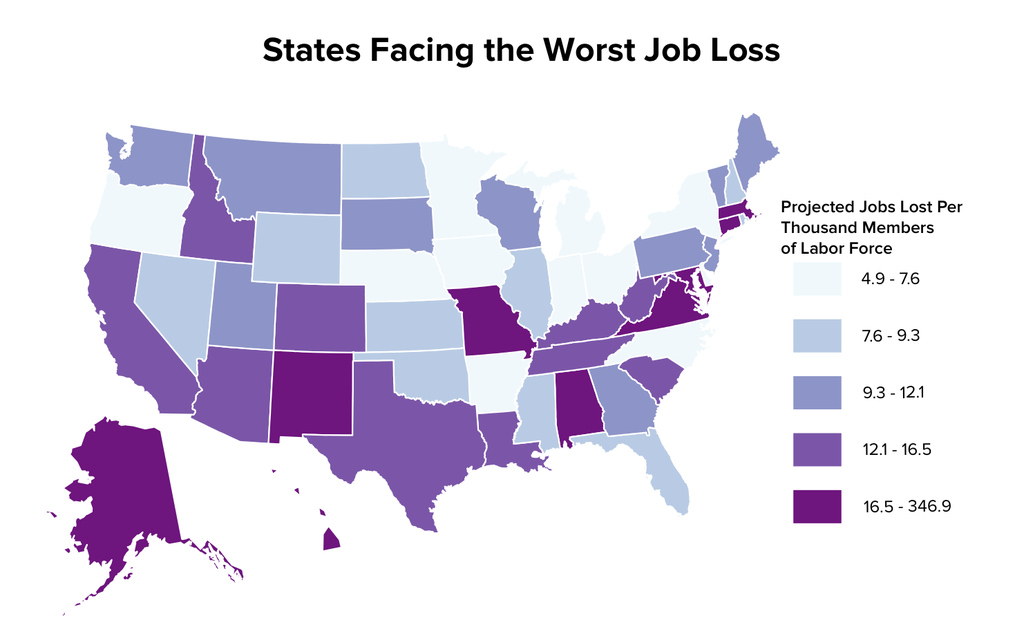 The greatest job losses rippling out of Washington's dysfunction will come from a mixture of states, some in relatively strong economic positions and others still struggling with unemployment. In particular, D.C., Connecticut, South Carolina, and Kentucky all have unemployment rates well above the national average and could see job losses over two or three times worse than states less affected by sequestration. As might be expected from federal cuts, the D.C. region, including Maryland and Virginia, are projected to experience the worst job losses overall.
Thanks to BuzzFeed's information designer Jane Kelly for putting together these maps and to the Texas Tribune for compiling the data released by the White House.