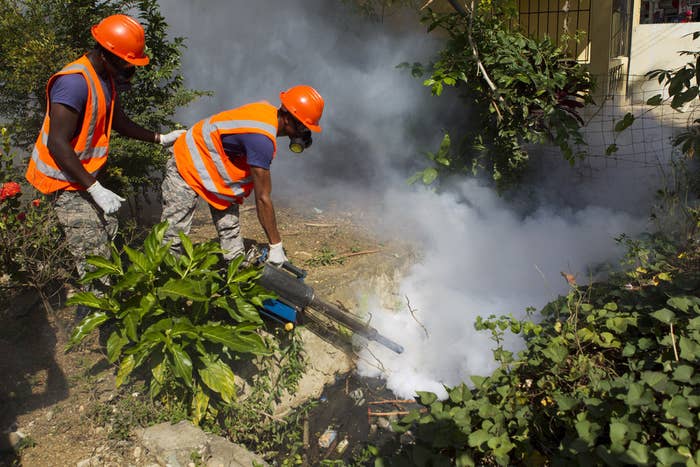 The threat of birth defects linked to the mosquito-borne Zika virus is mounting. On Monday, the World Health Organization declared it an international health emergency, while the U.S. Centers for Disease Control and Prevention increased its list of regions where pregnant women should postpone travel.
That list now includes 28 regions in South and Central America. American Samoa, Costa Rica, Curacao, and Nicaragua were added on Monday.
Last week, Brazil's health ministry reported that 4,180 suspected cases of the Zika virus — which can cause a rare brain defect in newborns — had been recorded, but that just 270 of those had been confirmed. The mosquito-borne virus had been ruled out in another 462 cases involving the brain damage, officials said.
Since October, 68 deaths have been reported due to congenital malformations after (stillbirth) or during pregnancy (miscarriage), the ministry reported. Of those, 12 were confirmed to the relationship with congenital infection, all in the Northeast — 10 in Rio Grande do Norte, 1 in Ceará, and 1 in Piauí.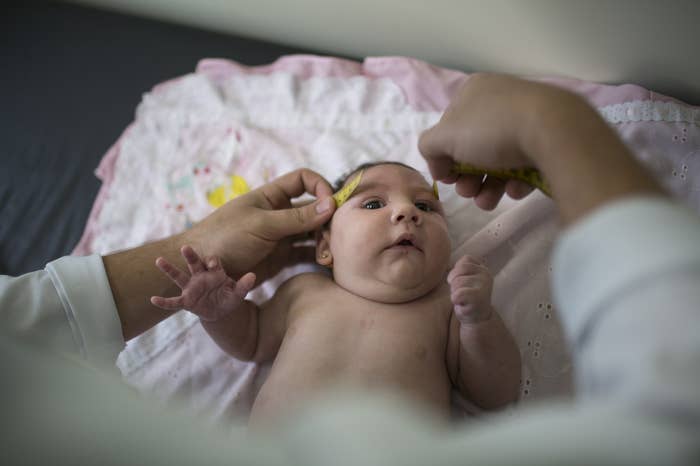 Transmitted by mosquitos, Zika causes fairly mild symptoms in adults, but has been linked to microcephaly, or an abnormally small head, in thousands of babies.
The mosquitos that spread Zika "are aggressive daytime biters, prefer to bite people, and live indoors and outdoors near people," the agency said.
Now, officials in four Latin American and Caribbean nations have warned women to avoid getting pregnant entirely while the virus remains a problem, the BBC reported.
Colombia's Health Minister Alejandro Gaviria urged women to delay getting pregnant for at least the next eight months. "We are doing this because I believe it's a good way to communicate the risk, to tell people that there could be serious consequences," he said.
Similar warnings were issued in Ecuador, El Salvador, and Jamaica.
The resulting travel disruptions have prompted both United and American airlines to begin offering refunds for passengers who'd bought tickets to the affected areas, ABC news reported.
The CDC has also reported that some people with Zika in French Polynesia and Brazil also had Guillain-Barré syndrome, a rare autoimmune disorder that can lead to paralysis. Hundreds of cases of the syndrome have been reported in Brazil, which is higher than usual. No one understands why the two conditions may be linked.
Last month, the CDC reported that its scientists had analyzed samples from two babies who had died in Brazil shortly after birth, both of whom had microcephaly, as well as from two pregnancies that ended in miscarriage. The scientists found the Zika virus in all four cases, and in the brains of the two full-term babies. All four mothers had had Zika-like symptoms during their pregnancies.
Where is Zika?
Zika cases have been reported in dozens of countries throughout the world. But the current outbreak began in May of last year, in Brazil. Since then, Brazil health authorities have estimated somewhere between half a million and 1.5 million cases. Since October, the country has reported 3,500 cases of microcephaly in babies. It's not known how many of those were caused by Zika, but it's certainly a big increase: In 2014 Brazil reported just 147 microcephaly cases.
The virus is now showing up in 28 regions in South and Central America, according to the CDC. They are: American Samoa, Barbados, Bolivia, Brazil, Cape Verde, Colombia, Costa Rica, Curacao, Dominican Republic, El Salvador, Ecuador, French Guiana, Guadeloupe, Guatemala, Guyana, Haiti, Honduras, Martinique, Mexico, Nicaragua, Panama, Paraguay, Puerto Rico, Saint Martin, Samoa, Suriname, Venezuela, and the U.S. Virgin Islands.
So far, the CDC says that 31 cases of Zika have been reported in the United States, all of whom contracted it while traveling outside of the U.S.
On January 29, Jamaica reported its first case of Zika. Initial news stories claimed that this 4-year-old boy had been traveling in Texas, but Texas health officials have denied that he contracted Zika there.
Last month, Hawaiian health officials reported the first case of a baby born in the U.S. with microcephaly whose mother had been infected with Zika.
What happens if you get it?
Only about 20% of people who are infected with the Zika virus will actually get sick. Symptoms show up within a week, and are generally mild, including: fever, rash, pink eye, muscle pain, headache, or pain behind the eyes. It's usually over after a week, and hospitalizations and deaths are rare.
But what if you're pregnant?
If a pregnant woman gets infected, she can pass it on to her baby "during pregnancy or around the time of birth," according to the CDC. No one knows much yet about how often this mother-to-child transmission happens, or how often an infected baby will end up with smaller heads.
How do you treat it?
There is no vaccine or cure for Zika, so the best option is to avoid mosquitoes in affected regions.
Will it spread further?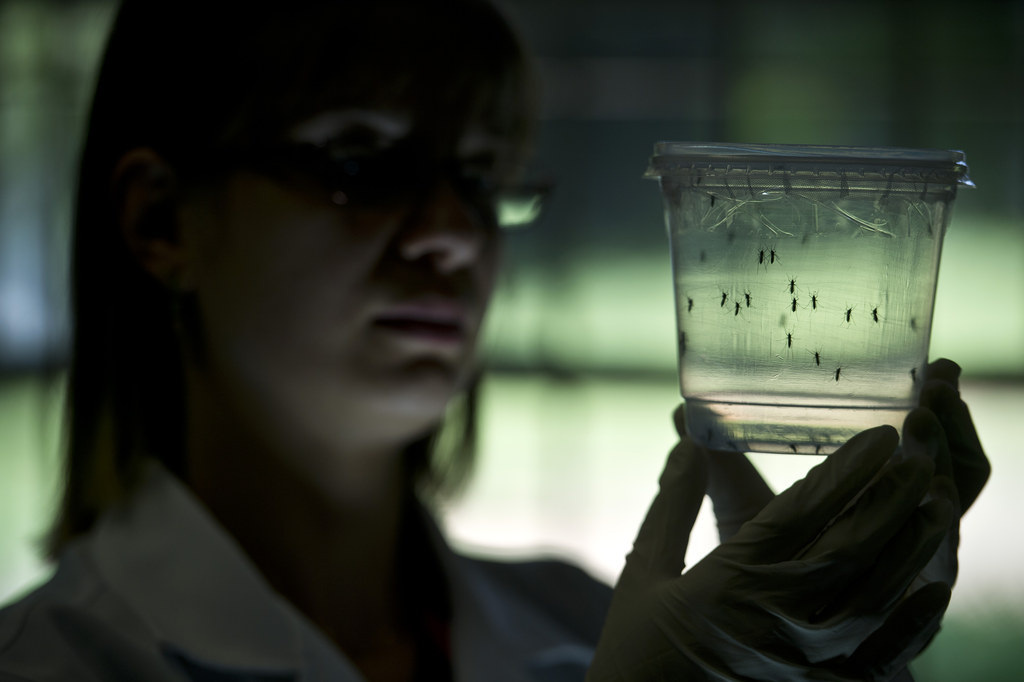 Likely, yes. As scientists reported last month, the U.S. gets nearly 3 million travelers every year from Brazil. And the southern U.S. is home to Aedes aegypti, the species of mosquito that transmits Zika. "The summer Olympic Games in Brazil in August, 2016, heighten the need for awareness of this emerging virus," the scientists wrote.