This Case Of A Phantom Pooper Is Hugely Important For Genetic Testing Laws
In 2012 their employer gave them DNA tests to determine whether they had left piles of poop in a company warehouse (they hadn't). The men sued, and on Monday won $2.2 million in a precedent-setting case.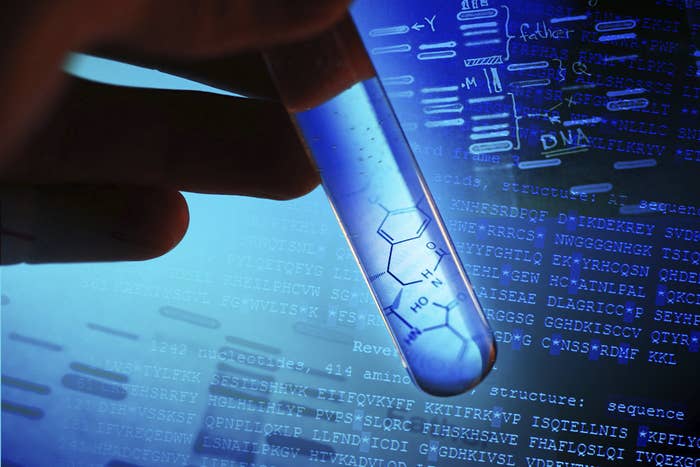 It was a weird and disgusting crime: Someone was leaving piles of poop in the aisles of a grocery warehouse run by Atlas Logistics Group Retail Services outside of Atlanta. So the company made a list of employee suspects and asked them to take a voluntary DNA test.
Two warehouse workers, Jack Lowe and Dennis Reynolds, were on that list. Worried they would lose their jobs, they allowed a scientist to brush the inside of their cheeks with cotton swabs and run DNA tests on the samples. The tests came back negative: Neither man was the "devious defecator," as a judge later dubbed the culprit.
But Lowe and Reynolds were humiliated by the ordeal, and afraid of how their DNA might be used in the future. So in May 2013, seven months after the testing, they sued Atlas, citing the federal Genetic Information Nondiscrimination Act (GINA), which states that employers and medical insurers are not allowed to collect genetic data.
The men won their suit in May, and this Monday a federal jury granted the men $2.2 million in damages.
This is the first GINA case to go to trial, and sets a crucial precedent for labor law, experts say.
"It will be a famous and/or notorious case, depending on your perspective," Paul Lombardo, a law professor at Georgia State University, told BuzzFeed News. "This case went, in a couple of weeks, from being a locker-room punchline, a scatological joke, to something which I don't think any employer is laughing about now."
Lombardo testified for the plaintiffs about the history of GINA, which was passed in 2008 so that people wouldn't be afraid of getting DNA tests for legitimate medical or research purposes.
The statute plainly says that employers cannot "request, require, or purchase genetic information with respect to an employee." As Lombardo put it, "The law says you can't take a sample, period."
The jury agreed. They awarded Lowe and Reynolds $475,000 in compensatory damages, to cover their mental anguish and loss to their reputation, as well as a whopping $1.75 million in punitive damages.
This high number is a big surprise, Jessica L. Roberts, director of the Health Law and Policy Institute at the University of Houston Law Center, told BuzzFeed News. Most employer discrimination suits stem from someone not getting a job or promotion, or getting fired.
"But these guys didn't lose their job, so that's what makes it interesting. How do you put a number on that?" Roberts said. "It seems like the lawyers did an excellent job in convincing the jury that this case was more than just about hurt feelings or dignitary violations — that there was a serious intrusion on their genetic privacy."
Amanda Farahany, the plaintiffs' lead counsel, says that this huge award will make other companies think twice about giving these illegal tests.
"The intent of [the punitive damages] is to deter not only this company from doing it again, but other employers from doing it," Farahany told BuzzFeed News.
In its defense, Atlas argued not only that the employees' jobs were not in jeopardy, but that the DNA tests did not reveal any medical information. But the judge, Amy Totenberg, ruled that GINA applies to all genetic tests, regardless of what they're used for.
The company's lawyer, Dion Kohler, has not responded to a request for comment from BuzzFeed News.
On Monday, Kohler told the Atlanta Journal-Constitution that Lowe and Reynolds had not been harmed by the test. He also said that his own law firm had given Atlas bad advice about the legality of the DNA testing.
Reynolds still works at Atlas, according to Farahany, while Lowe does not. The company has 30 days to appeal the decision, she added, but in 10 days the plaintiffs can begin collecting payment.