A gay couple were arrested after they tried to put a "love wins" sign up in Russia in solidarity with the victims of the Orlando gay nightclub shooting.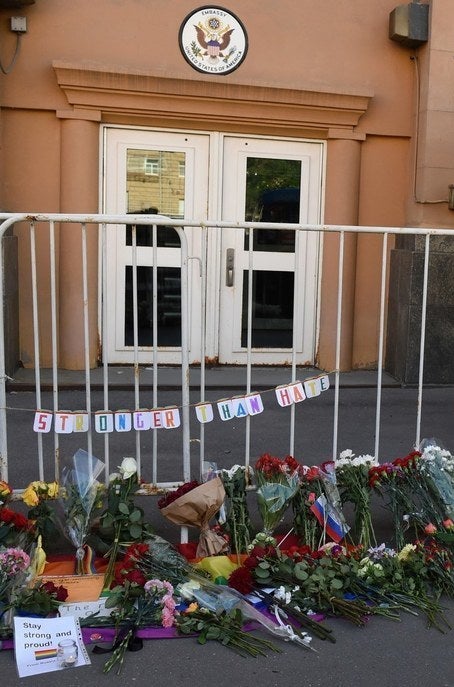 Felix Glyukman and his boyfriend Islam Abdullabeckov went to the U.S. Embassy in Moscow with the poster, some flowers, and a candle.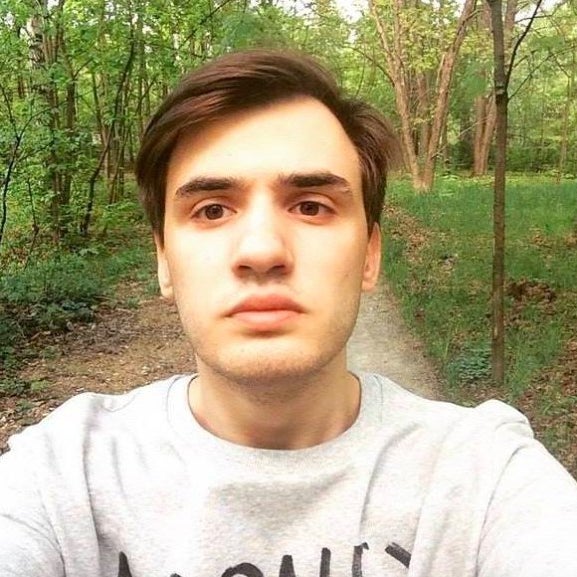 Glyukman (left) and Abdullabeckov (right)
Glyukman told BuzzFeed News all the pair wanted to do was "express our condolences" with the people of Orlando.
"We wanted to put a poster down there, put down some flowers, and light a candle. Instead, we were taken to local police department and accused of unsanctioned picketing," he said.
"Right now we're just shocked. Soon we'll go to police station again and hope that this weird case won't make it to court."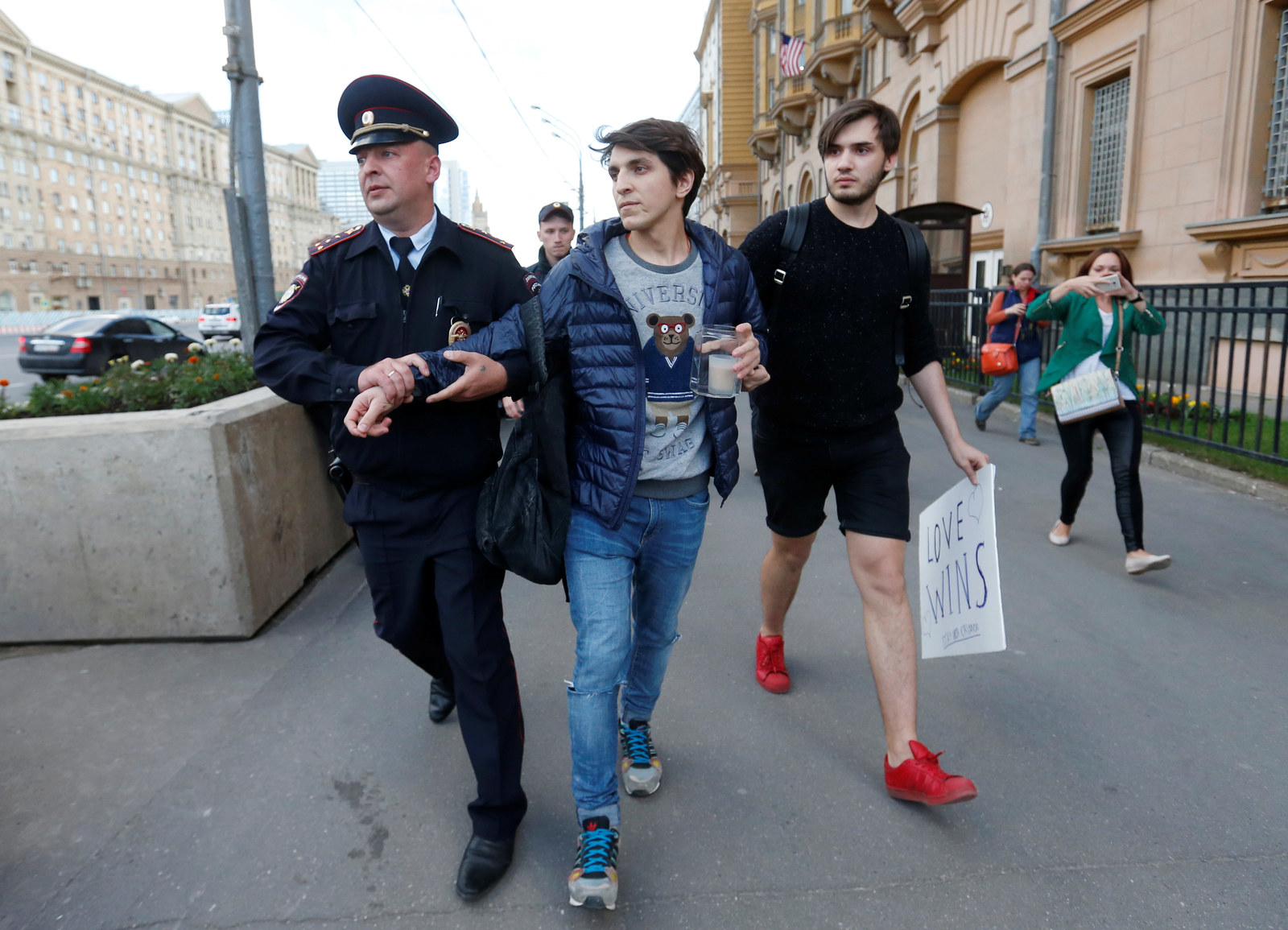 Lawyer Sergey Panchenko, who is representing the pair, told BuzzFeed News he hoped "this ugly situation won't end up in court."
"The guys just wanted to show their solidarity with people of the United States. They brought candles, flowers and a piece of card with 'love wins' written on it with a simple ball pen," he said.
"Thing is, policemen there tried not to let people use any LGBT symbolics and when the guys came to the embassy and put down their banner they were immediately arrested and brought to Presnenskiy police station."
Panchenko said the men were first accused of staging a rally or demonstration but were eventually charged with the less severe "holding a public event without making prior notice."
"We'll visit police station again today and I hope this won't make it to court," he said. "I think police itself is not really interested in taking it to court, by the way. We have video evidence with us to prove the guys didn't hold any rally or demonstration."
Many candles, flowers, and flags were left by several people at the embassy on Monday.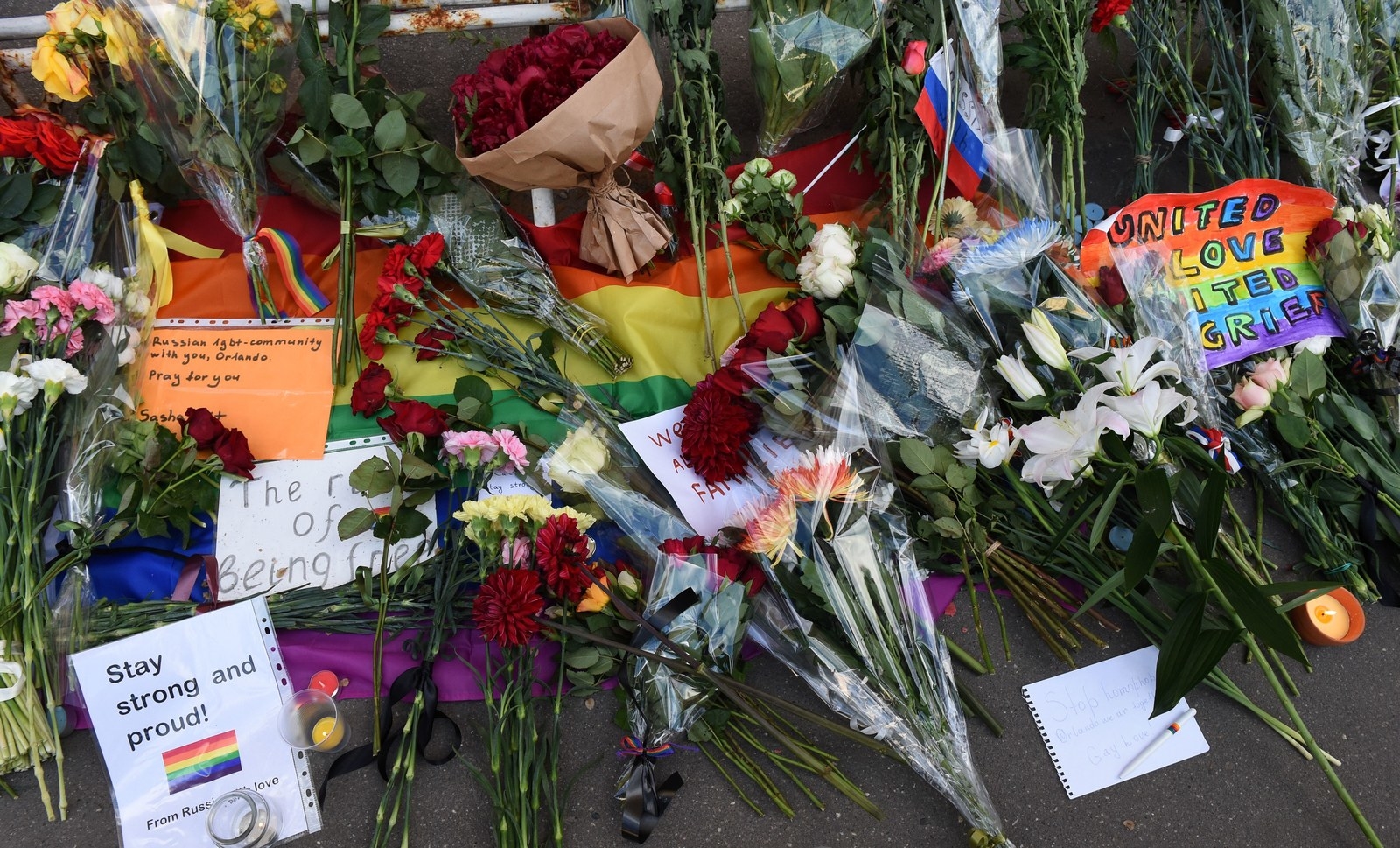 BuzzFeed News reached out to police and the Department of Interior Affairs of the Presnenskiy District of Moscow, but they did not respond.