Thousands of people in Russia gathered in cities and towns across the country for a day of nationwide anti-corruption protests on Monday.
Navalny had received permission to hold protests in Moscow's Sakharova Avenue, but on Sunday evening, he changed plans and asked people to gather at Tverskaya Street in central Moscow, near the Kremlin. Hours ahead of the rally, Navalny was detained from his apartment building.
The change of venue at the last minute led to some confusion, leading some people to head towards Sakharov Prospekt, where a separate group had planned protests against the government's plans to demolish Soviet-era apartment buildings.
Soon the police began arresting people at Sakharov.
Hundreds of others went to Tverskaya and started gathering near Pushinksaya Square, the place of previous protests in March.
People were singing national anthem and just standing there.
Then the police came in, and started detaining protesters.
The police even arrested a giant rubber duck — opposition protesters have been using images of ducks as a reference to an old video made by Navalny, in which he used a drone to show that Medvedev's home included a separate house in the middle of a lake, specifically for ducks.
Protesters were also being arrested in St. Petersburg.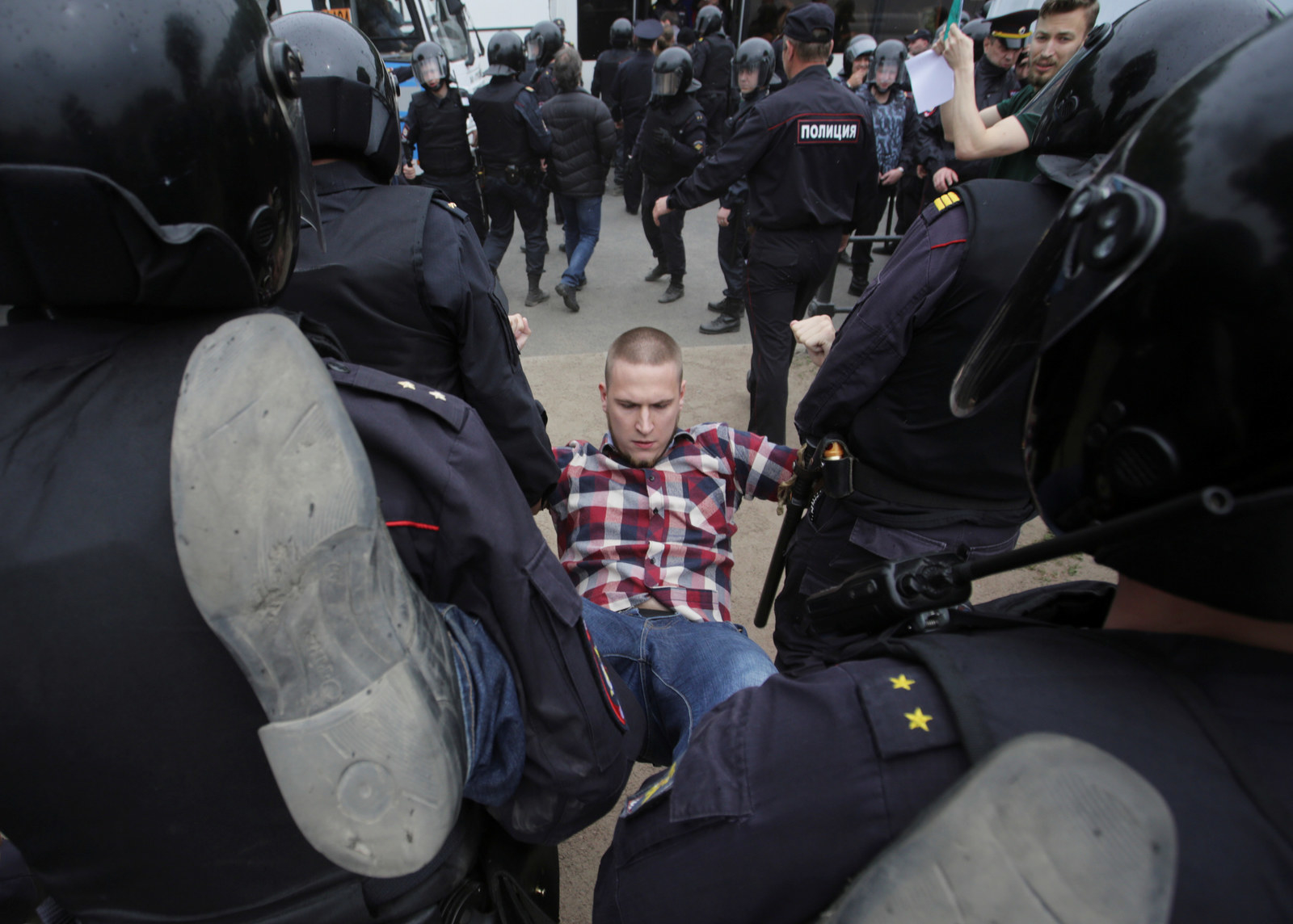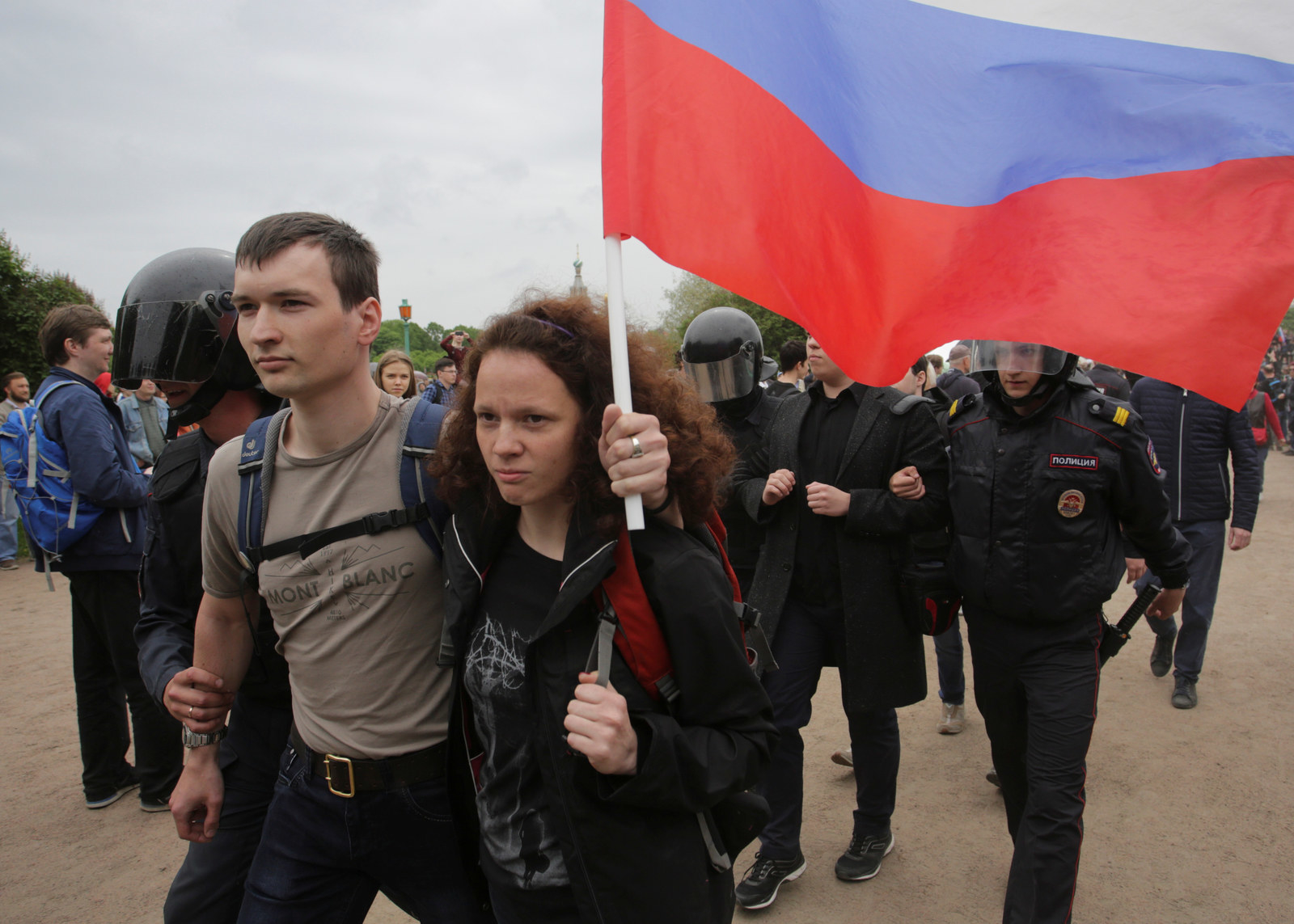 In Moscow, not far from the square in Tverskaya, where security forces were arresting protesters by the dozens, there were scenes like this ... to celebrate Russia Day, a national holiday to commemorate the 1990 declaration of sovereignty.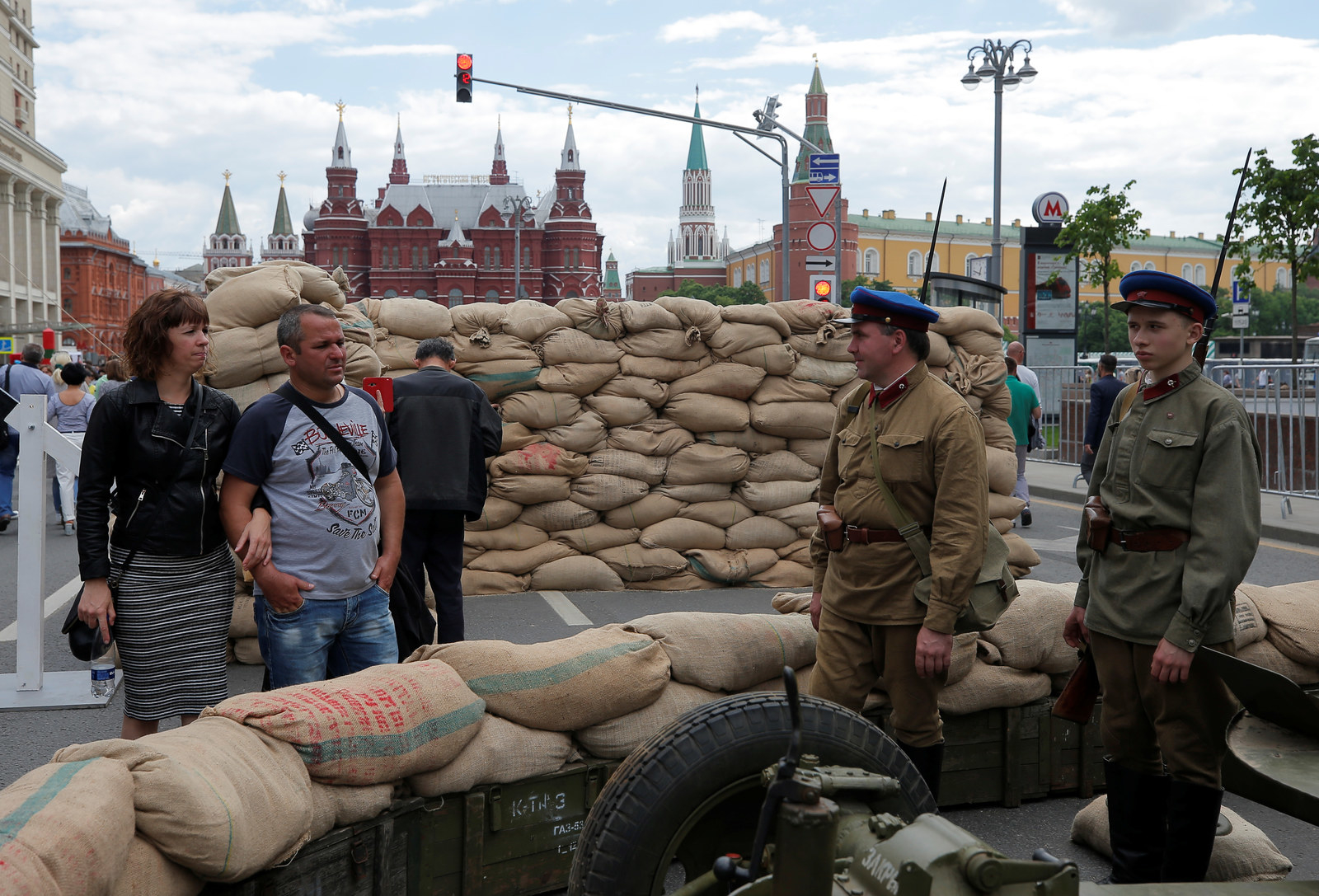 The crackdown on Monday is the first major one since March, when protests organized by Navalny saw more than 50,000 people come to the streets across the country.
Russia holds its next presidential election next March, in which President Vladimir Putin is expected to run for a new six-year term. Navalny has announced his intention to run as a candidate in the election, even though his conviction in an embezzlement case — which he says is Kremlin's attempt to sabotage him — will likely bar him from running.