So back in March, Russian opposition leader Alexey Navalny published a big investigation into Prime Minister Dmitry Medvedev, accusing him of creating a "corruption empire."
The video mentions Alisher Usmanov, billionaire and co-owner of Russian internet company Mail.ru. He is accused in the video of bribing the prime minister with a huge amount of property, under the guise of charitable gifts. According to the BBC, Medvedev has dismissed these allegations as "nonsense."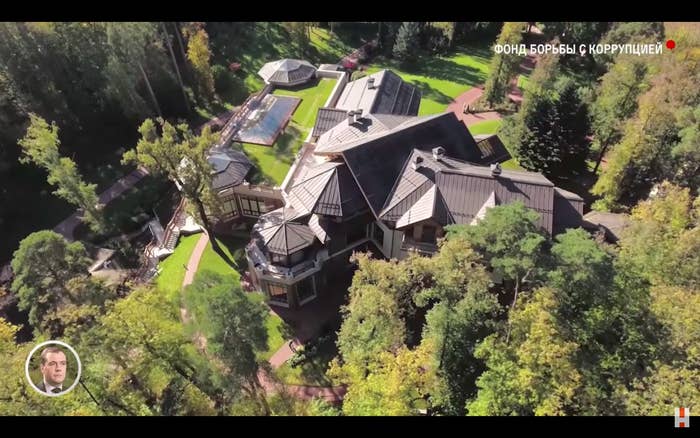 On the same day the trial began, Usmanov published a video response to Navalny on VK, Russia's largest social network — which he partly owns. In the video, Usmanov calls out Navalny, asking if he pays his taxes.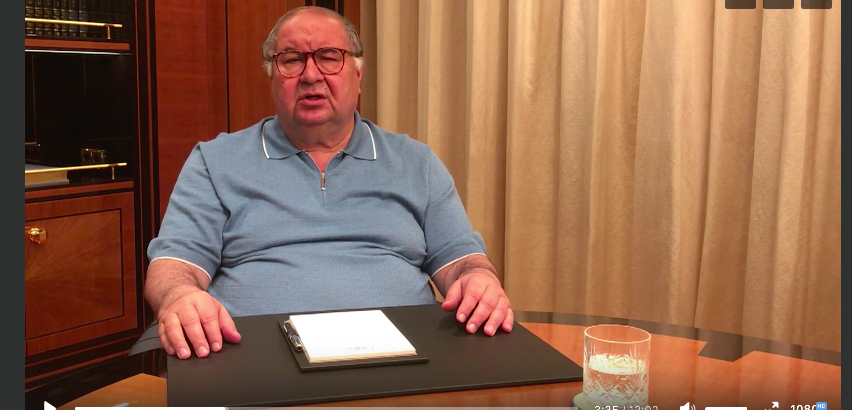 Usmanov's video message proved popular, resulting in over 3 million views and a load of memes.
Most of the memes poked fun at Usmanov.
And in a matter of hours, the memes took over the Russian internet.
In mid-May, Usmanov once again posted on VK, this time to announce a challenge — he will award a free iPhone 7 and a T-shirt with his autograph to the person who comes up with the best meme about his video.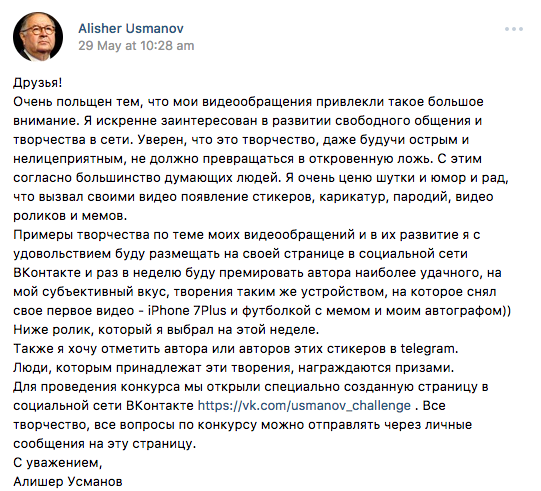 People got super into it. They made sticker packs and reaction memes and spread these across multiple social networks.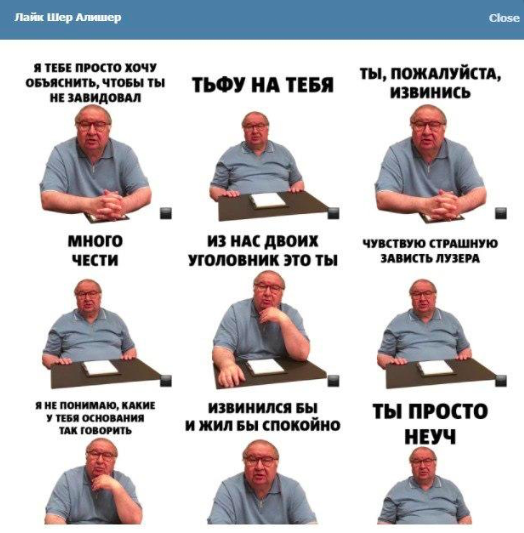 Many of the memes were criticized for aggressively targeting Navalny, mocking things such as a chemical burn he received in an attack earlier this year.
At the end of May, the court sided with Usmanov, ordering Navalny to remove his videos from YouTube. Navalny refused.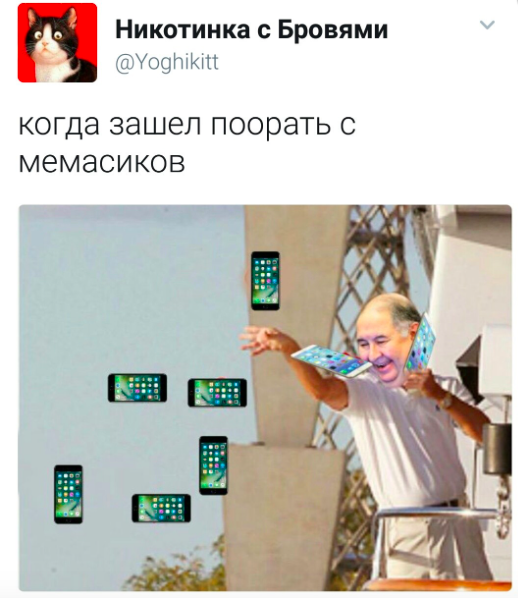 On Monday, Usmanov announced the first set of winners.
He said that he received so many good entries that he had to give out multiple prizes. He also announced that the competition would continue indefinitely, with more chances to win an iPhone.
It's unclear how long the competition will continue. As of Tuesday, the Usmanov Challenge VK page was still sharing entries. BuzzFeed News has reached out to both Usmanov and Navalny for comment.
Here are the first three winners of the meme-off.
Winner #1: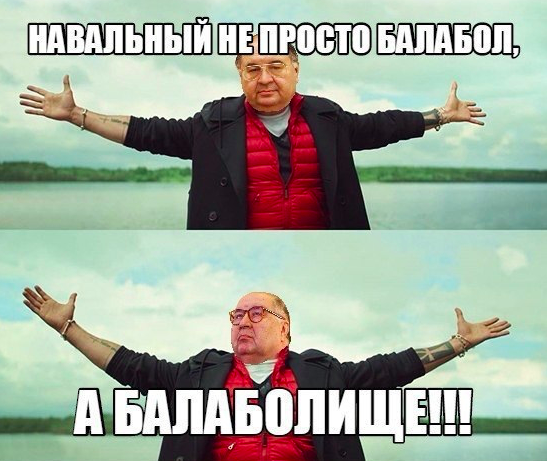 Winner #2:
Winner #3: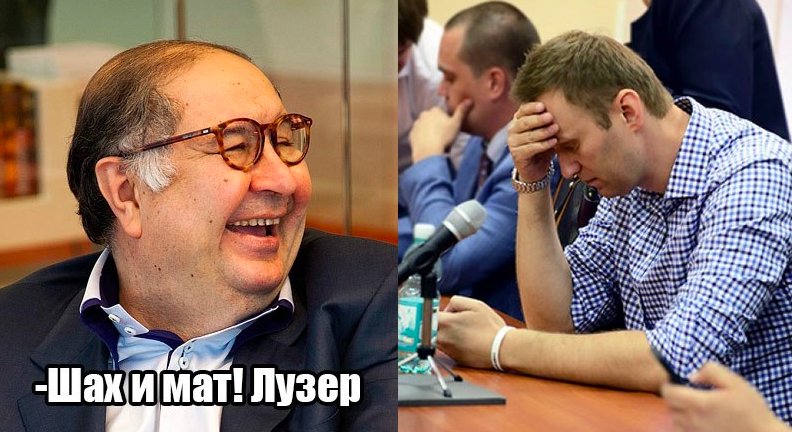 Thousands of people in Russia gathered in cities and towns across the country on Monday for a day of nationwide anti-corruption protests organized by Navalny. However, hours ahead of the demonstrations, Navalny was detained from his apartment building
CORRECTION
This story cites BBC article about Medvedev, in which he says claims about him made by Navalny were "nonsense." A previous version of this article misattributes this quote.