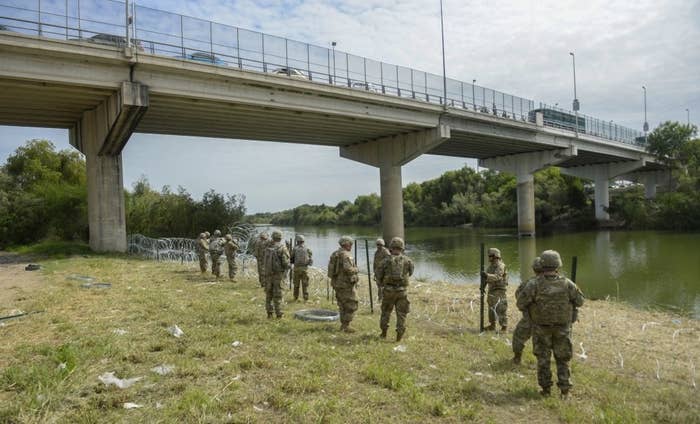 The image President Donald Trump has presented of what US troops will be doing along the southern border bears almost no resemblance to what military leaders say the troops will be doing.

Trump has promised the US military would be blocking "very bad thugs and gang members" from crossing into the country, and he's painted a picture of armed US troops repelling "very tough fighters" from entering the country. "We hope nothing happens," he said Thursday during a White House address. "But if it does, we are totally prepared."
That bellicose language, however, is a clear exaggeration of what Pentagon planners anticipate the up to 7,000 active-duty troops will actually be doing.
The deployment includes no ground combat units. The troops are not allowed to detain or arrest anybody at the border. They are barred from enforcing immigration or criminal law. There is no indication that troops will be manning border checkpoints. Of the 39 units dispatched, only seven are military police units. The rest are trained to do engineering work and provide logistical support or medical assistance.
Five of the units are made up of public affairs specialists, combat photographers, and media support staff — troops assigned to provide photos and news releases about what the other units are doing. As of Saturday afternoon, the Defense Department's media site had posted more than 350 photos and videos showing the troops' deployment and arrival in Texas and Arizona.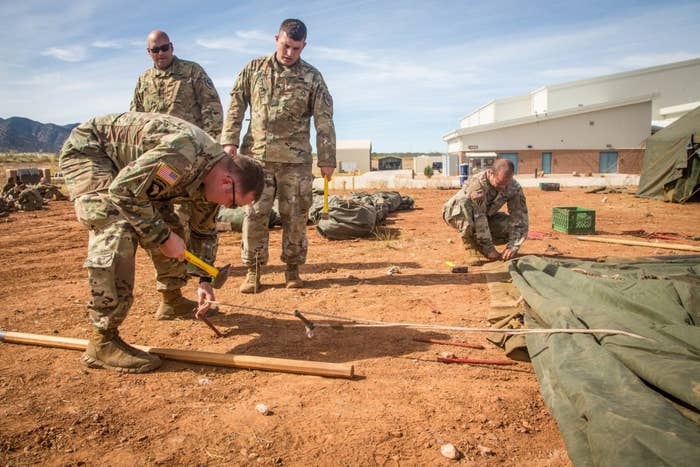 The Pentagon is sending the units that make sense for the support work they have been tasked with. But that mission does not at all resemble what the president has been describing on television, Twitter, and campaign rallies.

"This was never a combat mission but rather a support mission," Todd Harrison, the director of defense budget analysis at the Center for Strategic and International Studies, told BuzzFeed News. "It makes sense that the specific types of units they are sending are essentially support and logistics."
There is a reason the Pentagon usually sends National Guard units for these missions, as there can at least be a "real training benefit" for part-time soldiers in working logistics, flying helicopters, working radars and managing civilian–military relations, said Todd Rosenblum, a former senior official at the Pentagon who oversaw defense policy on homeland security matters and who also served as DHS deputy undersecretary during the Obama administration.
"When we send active-duty troops … they're going to have a way suboptimal role down there," he said. "There's such limitations on what they can do — they can't be on the front lines, there's no authority."
Even if there were fewer restrictions, there would be little for them to do as active-duty soldiers when faced with migrants asking for asylum, or "checking radars and using binoculars to call out 20 people coming in to find work," Rosenblum said.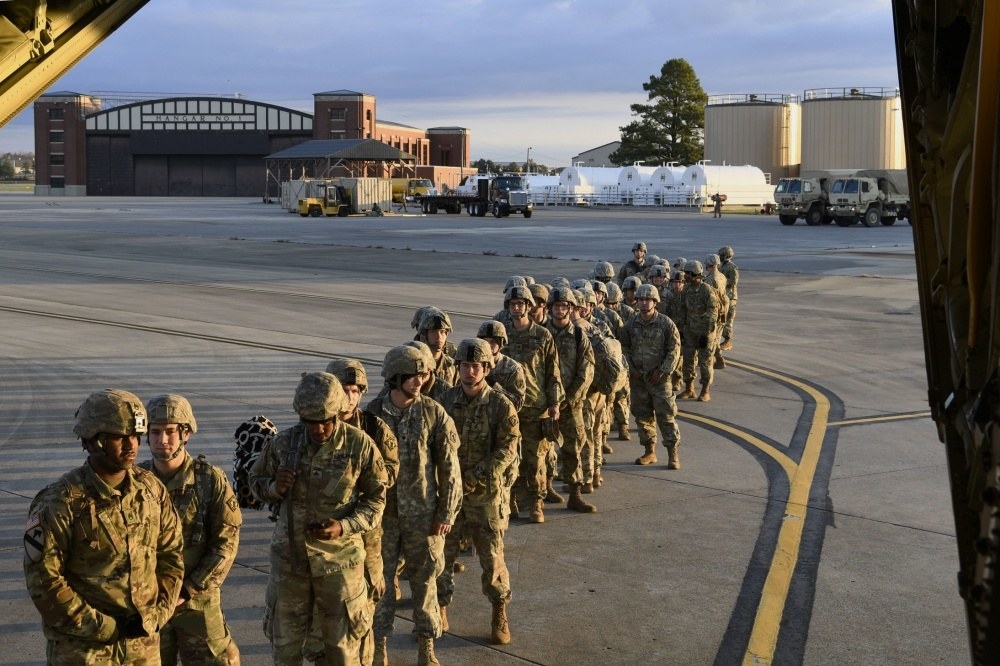 "You're talking about taking people who have been deployed over and over again, to Iraq, Afghanistan, Africa…and asking them to spend the holidays away from their families unnecessarily," he said. "It's miserable on a human standpoint, knowing your orders are silly to begin with."
While some of the troops will be armed, they are allowed to use deadly force only in self-defense. It's not clear how they would find themselves in that situation, given that they are largely barred from interacting with migrants or going on patrol.
"Everything we are doing is in line with and adherence to posse comitatus," Air Force Gen. Terrence O'Shaughnessy, who heads US Northern Command, said when he announced the deployment, referring to the law that prohibits military personnel from acting as law enforcement inside the borders of the US.
"Trump is not being honest with the American people about what these troops are going to be doing. When he talks about them, he creates this word picture for people that these troops are going to be hurling back invaders at the border, side by side with the border patrol," retired Rear Adm. John Kirby, a former Defense Department spokesperson, said on CNN. "That's just not the case. In fact, many of them will never even get close to the border."
A look at what units are being deployed to the border provides more evidence that Trump's bellicose rhetoric is a stretch. The 39 military units come from 14 military installations across the country. They include 13 logistics units that will coordinate operations; nine engineering units "with expertise in building temporary vehicle barriers"; seven military police units whose precise use has yet to be defined; five public affairs and media production units; three aviation units that will transport Customs and Border Protection tactical units; and two medical units, whose most recent deployment included supporting Hurricane Florence relief efforts.
Pentagon planners have yet to release an estimate of how much the deployment will cost. Former president Barack Obama's 14-month deployment of 1,200 National Guard troops in 2010's Operation Phalanx cost $145 million. Former president George W. Bush's deployment of 6,000 National Guard troops over two years, from 2006 to 2008, ran up to $1.2 billion. Both were criticized by government watchdog groups and Pentagon officials for the "absence of a comprehensive strategy" that identified a role for US troops that justified the cost.
But while the financial cost of Trump's deployment can be absorbed by the Defense Department budget, the opportunity cost is "reduced readiness in the event a military contingency arises in which these forces would be necessary," Harrison said.
"Whenever military forces are used like this it disrupts their training and degrades their readiness," he said. "Once the deployment is over, they will have to retrain for their primary combat support missions."
CORRECTION
The name of US Customs and Border Protection was misstated in an earlier version of this post.