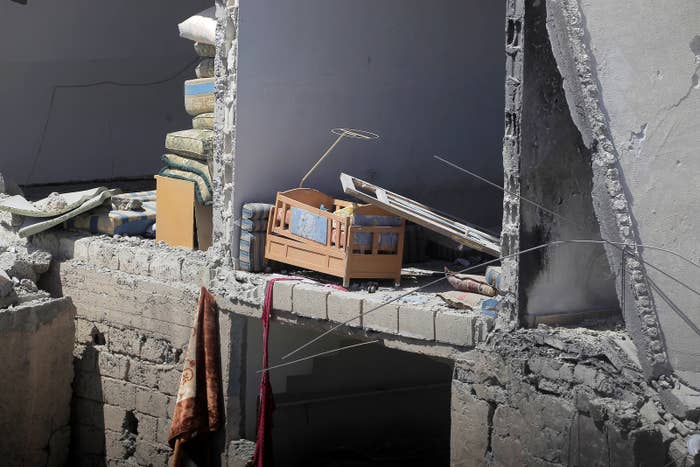 US-backed forces said Wednesday that they'd captured 80% of Raqqa, ISIS's de facto capital in Syria. But the advance has come at a huge cost for civilian residents of the city after a three-month bombing campaign that US Secretary of Defense James Mattis called "annihilation tactics."
Human rights groups say the price has been too high.
Last month, the US-led coalition against ISIS fired a bomb, missile, or artillery round into Raqqa every eight minutes, on average, according to a new analysis by London-based monitoring group Airwars. The total came to 5,775 munitions fired into the city in August — 10 times more than what was used in all of Afghanistan, according to coalition figures. The assault left civilians in the besieged city caught in what one eyewitness described as an "iron-clad death trap."
The intensity of the bombing resulted in a sharp rise in civilian deaths, according to monitoring groups. The number of civilian casualties doubled in August, with at least 433 killed in Raqqa alone, according to Airwars. In total, the group reported that more than 1,000 civilians have been "credibly reported killed" since the battle for Raqqa began on June 6.
Roughly 20,000 civilians remain trapped in the city, according to United Nations officials. Half of them are children, they say.
The Pentagon sharply disputes allegations that it is low-balling the civilian death toll, while recognizing the dangers civilians face in a densely populated, urban battlefield pitted with improvised mines and booby traps. The city is the last big urban center held by ISIS after the extremist group lost the Iraqi city of Mosul in July.
"It is more likely than not that at least 685 civilians have been unintentionally killed by Coalition strikes since the start of Operation Inherent Resolve," the coalition said in its latest casualty assessment, released on Sept. 1. That number includes civilian casualties since August 2014 in both Iraq and Syria.
"I challenge anyone to find a more precise air campaign in the history of warfare," Lt. Gen. Stephen Townsend, who until earlier this month was commander of the US-led coalition, wrote in response to the Airwars analysis last week. Monitoring groups' figures are "vastly inflated" and "based on unsubstantiated allegations rather than facts," he said.
Airwars places the number of civilian deaths at more than 5,200 and calculates that roughly 55% of those occurred in the first seven months of the Trump administration. The other 45% occurred during the 29 months that Barack Obama's administration was engaged in the conflict.

The US military and monitoring groups agreed on Wednesday that the fight to retake the city has accelerated significantly in the last few days. That matches a report by the deputy commander of the US-led mission in Iraq, Brig. Gen. Andrew Croft, who told BuzzFeed News that ISIS forces in Iraq were "collapsing faster than either Iraqis or Americans had anticipated."
The Syrian Observatory for Human Rights said on Wednesday that US-backed Syrian Democratic Forces have seized roughly 90% of Raqqa, where fewer than 400 fighters remain.
The US is providing air support to the anti-ISIS fighters. The coalition targeted the city with 42 strikes on Monday and 30 more on Tuesday.
The heavy bombing over the past two days has forced ISIS militants to abandon their grain silos and mills, and they have been left without food or medical supplies to treat injured fighters, the observatory said.
"Because of the heavy coalition airstrikes, IS withdrew from at least five key neighborhoods over the past 48 hours," said Rami Abdel Rahman, who heads the monitoring group.
Operation Inherent Resolve, the official name of the US-led battle against ISIS, confirmed on Wednesday that between 65% and 70% of the city is under Syrian Democratic Forces (SDF) control. By "keeping up the pressure," forces have cleared 40 city blocks in the last 24 hours, coalition spokesman Ryan Dillon said.
When the battle to retake Raqqa began in June, Mattis said the US military strategy had shifted to "annihilation tactics" focused on giving the terrorist group no room to escape.
He said the same thing to a packed Air Force conference on Wednesday when asked what "winning" in the Middle East looked like.
"We're going to crush ISIS," he said. "We changed our tactics to take the time to encircle the places they had strength (and) fight battles of annihilation so foreign fighters can't get out."
The increased intensity of airstrikes on the urban center of Raqqa has alarmed human rights groups. UN High Commissioner for Human Rights Zeid Ra'ad al-Hussein cited "extremely high numbers of reports of civilian casualties" from US-led airstrikes last month. His office documented 151 civilian deaths in just six incidents in August.
"I am deeply concerned that civilians — who should be protected at all times — are paying an unacceptable price, and that forces involved in battling ISIL are losing sight of the ultimate goal of this battle," Zeid said in a statement, adding that "attacking forces may be failing to abide by the international humanitarian law principles of precautions, distinction, and proportionality."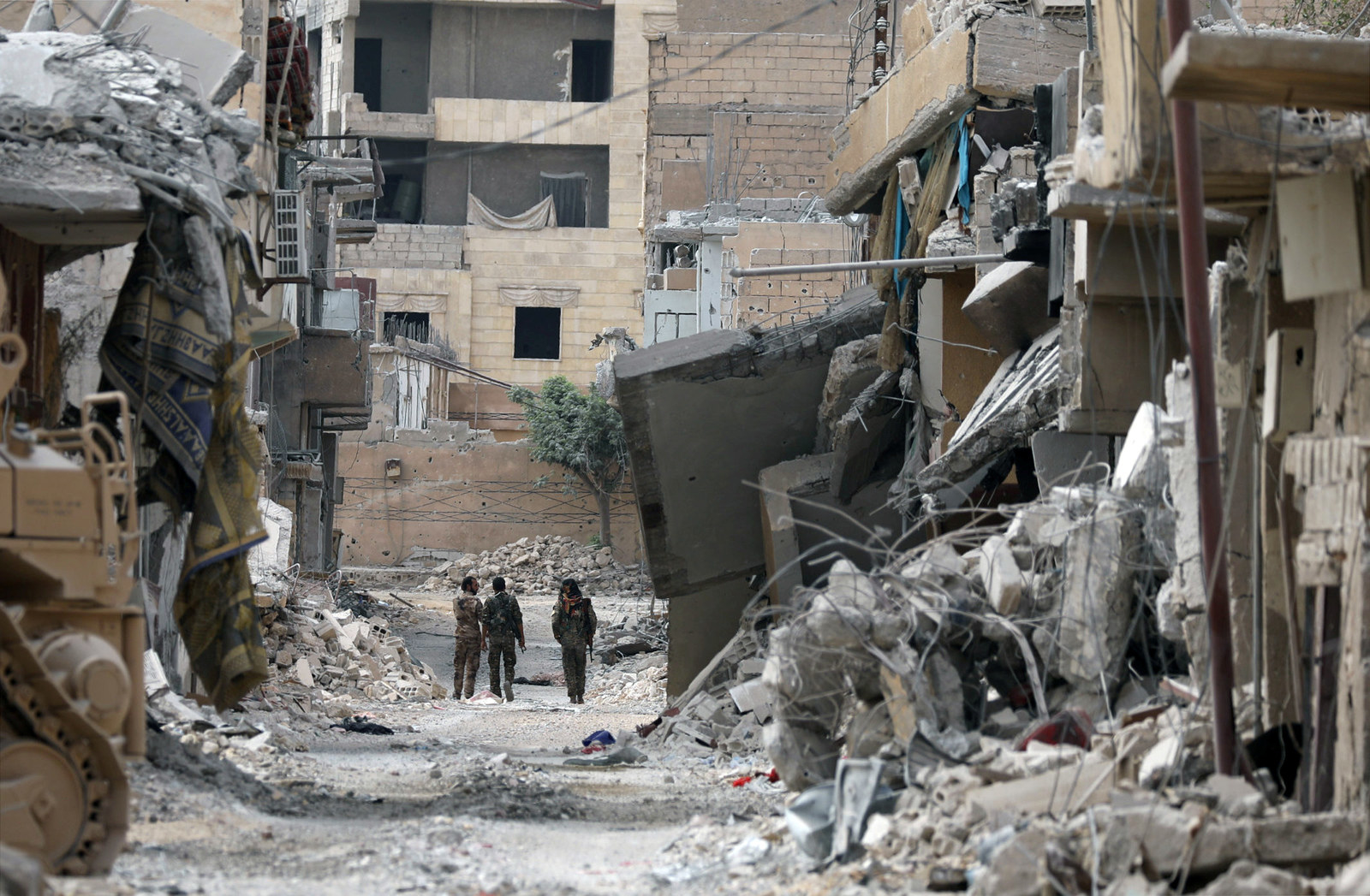 The Syrian Observatory for Human Rights says more than 330,000 people have died in six years of conflict in Syria, which began in March 2011 with protests against President Bashar Assad. More than 5 million have fled the country.