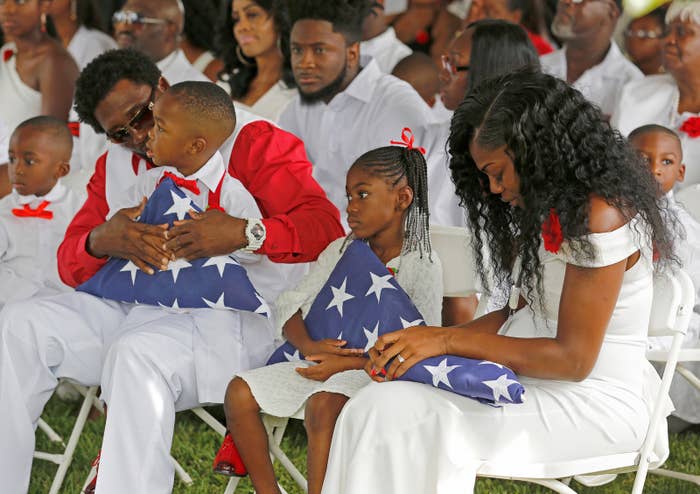 WASHINGTON – Charging that the Trump administration has made "delayed, unclear and contradictory public statements" about deadly military operations in Yemen and Niger that resulted in the deaths of five US service members, a veterans group on Thursday sued the Pentagon for documents related to the raids that it had requested through the Freedom of Information Act.
"The public response to the deaths of troops in the Yemen and Niger operations from this administration was confusing, and misleading, and we deserve to know why," said Will Fischer, the director of government relations for VoteVets. "We need to know if the administration was trying to hide the truth about the operations from the American people, or trying to keep Donald Trump from having to accept responsibility as commander in chief."
In October, the group requested records under FOIA about the two operations, including talking points and guidance and communications between the White House and the Defense Department. Thursday's lawsuit comes after the Trump administration failed to meet deadlines laid out under the law, VoteVets said.
Family members of US troops killed in those operations say they hope the requested information will shed some light on failed military raids that most Americans seem to have forgotten.
"I'm still very, very upset and angry," Bill Owens told BuzzFeed News. Owens' son, Chief Petty Officer William "Ryan" Owens, was killed in Yemen in January in the first military action undertaken by the Trump administration. "There are pictures of Ryan everywhere, and I still haven't really cried because I'm so mad."
A retired Fort Lauderdale police officer and a Navy veteran who also served as a US Army Green Beret, Bill Owens said that, since January, he has analyzed every snippet of news he can find about what took place in Yemen. Nothing has convinced him that his son didn't die in a botched, unnecessary raid.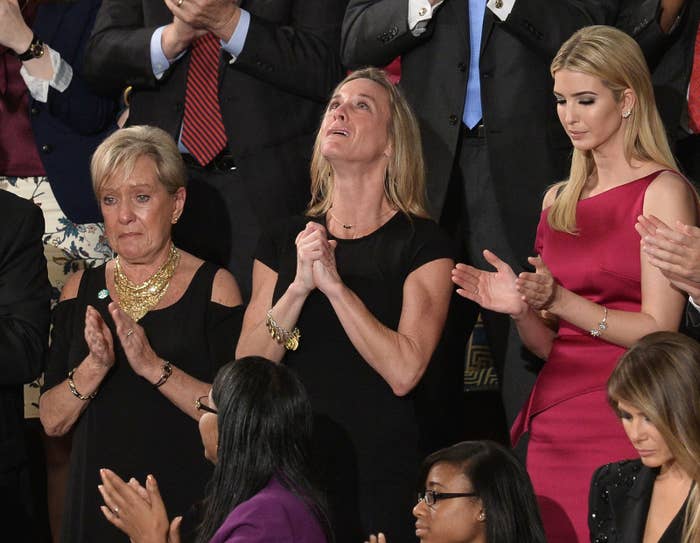 On Jan. 25, the night Trump approved the raid over dinner with Secretary of Defense Jim Mattis and other advisers, Trump wasn't really weighing the risks seriously, Owens said.
"Trump was still talking about how many people attended his inauguration, he didn't care about going into Yemen," Owens said. "He said 'whatever, do it,' signed off and Ryan got killed. He got killed for a political purpose, and that's why there's rage inside me."
Owens said he had the same overwhelming feeling nine months later, when he saw the president tweeting about the NFL in the days after an ambush killed four US Green Berets in Niger.
"The president was tweeting about firing athletes who are kneeling, and making it about the troops," he said. "If you really care about the troops, then acknowledge that these guys are dead."
Owens went to the wake of one of the Niger casualties, Army Sgt. La David Johnson, who was from Miami Gardens, Florida. Owens wore the gold star he'd been presented at his son's death.
Rep. Frederica Wilson, who is close to Johnson's family, on Thursday said she applauded VoteVets' lawsuit, which cites the administration's "refusal to answer basic questions."
"I have been very disappointed in the Trump administration's response," she told BuzzFeed News. "The length of time that President Trump remained silent about the fact that it had even occurred spoke volumes. It's bad enough that the four families lost a loved one in such a sudden and violent manner, but to also be left with so many questions is adding insult to injury."
During the Oct. 4 attack in Niger, US special forces and Nigerien soldiers were ambushed by a group of ISIS-linked militants near Niger's border with Mali. Johnson's body was not recovered until 48 hours after the firefight. The complaint filed by VoteVets cites a report in which Nigerien villagers who found his body seem to indicate he may have been captured alive and executed by militants.
Trump remained silent about the Niger ambush for almost two weeks, not mentioning the four soldiers who were killed until he was pressed at a televised conference on Oct. 16. Trump defended his response by falsely claiming that former President Barack Obama had not personally reached out to Gold Star families to offer condolences. He then caused controversy by publicly feuding with Wilson and Johnson's widow after it was reported that Trump had told Mrs. Johnson that her husband "knew what he signed up for."
VoteVets and the families want to uncover why the Trump administration's "scarce public statements have been contradictory, confusing, and sometimes offensive," according to the complaint.
Although the White House reportedly drafted a sympathy statement in the days after the attack, it was not released.

"Every few weeks, it seems, more disturbing details are released or leaked that beg even more questions," Wilson said, citing reports including a recent BuzzFeed investigation from Niger in which officials concluded that it had been a poorly executed mission, and the deaths were a result of reckless behavior by US Special Forces. "I am going to make sure that congressional lawmakers and the American public do not forget. I am committed to keeping this issue on the front burner and on everyone's mind until we know what happened."
The military's investigation of the incident was originally expected to be completed in 30 days. Last month, the Pentagon said that it would not be released until January, and could take longer, as US Africa Command's investigation teams "travel to locations in the US, Africa and Europe to gather information related to the investigation." The AFRICOM commander's chief of staff, Army Maj. Gen. Roger Cloutier, is leading the fact-finding probe.
The complaint also points to AFRICOM's request for more resources. Last March, the commander warned Congress that its troops faced greater risk because they didn't have access to medical evacuation equipment and drones.
The lawsuit is not meant to get in the way of the Pentagon's own investigation into the incident, VoteVets told BuzzFeed News.
"The military is doing their investigation and we're not attempting at all to besmirch that," said Fischer. More than just finding out what happened on the ground, the request for documents is meant to clear up how the operations were approved.
"What led to it being green lit, what happened in the wake of the aftermath, what conversations were had?" Fischer asked, pointing out that Trump appeared to blame his "generals" for Owens' death. "It shows how much of his role as president is about delegating out…Trump quite frankly has a reputation for being an absentee commander in chief."
In the Yemen raid, three additional US service members were injured when an MV-22 Osprey, sent in to evacuate the wounded, lost power and crash landed. More than a dozen Yemeni civilians, including children, were also killed, according to local reports.
"In the aftermath of the raid, the Trump Administration provided inconsistent and inaccurate information to the public," the lawsuit says. It notes, for example, that there have been "inconsistent reports about the quality of the intelligence gathered" in the raid.
Among those was Trump's claim, in his first address to Congress, that the operation was "a highly successful raid that generated large amounts of vital intelligence." In the emotional high point of the night, Owens' widow, Carryn, fought tears during a standing ovation in honor of her husband.
"This was a very, very well thought out and executed effort," White House Press Secretary Sean Spicer said on Feb. 2, calling it "a successful operation by all standards."
However, some US military officials immediately disputed the Trump administration's claims, saying that it was a botched covert mission in which "almost everything went wrong," and questioned whether the president gave the green light without sufficient intelligence or ground support.
Some lawmakers, including Sen. John McCain, also questioned the administration's characterization, pointing to reports that the enemy had been tipped off.
"(That) was one of the aspects of this that…turned it into a failure," McCain said at the time.
The military released a bomb-making video that it heralded as evidence that the raid had been successful in recovering intelligence. However, the Pentagon had to take it down just hours later after it realized the video had been shot in 2007 and had circulated online for years.
Owens said he hopes the information requested by VoteVets will hold the Trump administration accountable for its claims that the raid was a success that recovered valuable intelligence, which he doubts.
"I talked to the man who held my son when he died, and they were just fighting for their lives and shooting at every dog, cat and person in that village to get out – they destroyed the whole town, there was nothing left," he said. "We didn't gain anything, this didn't need to happen."