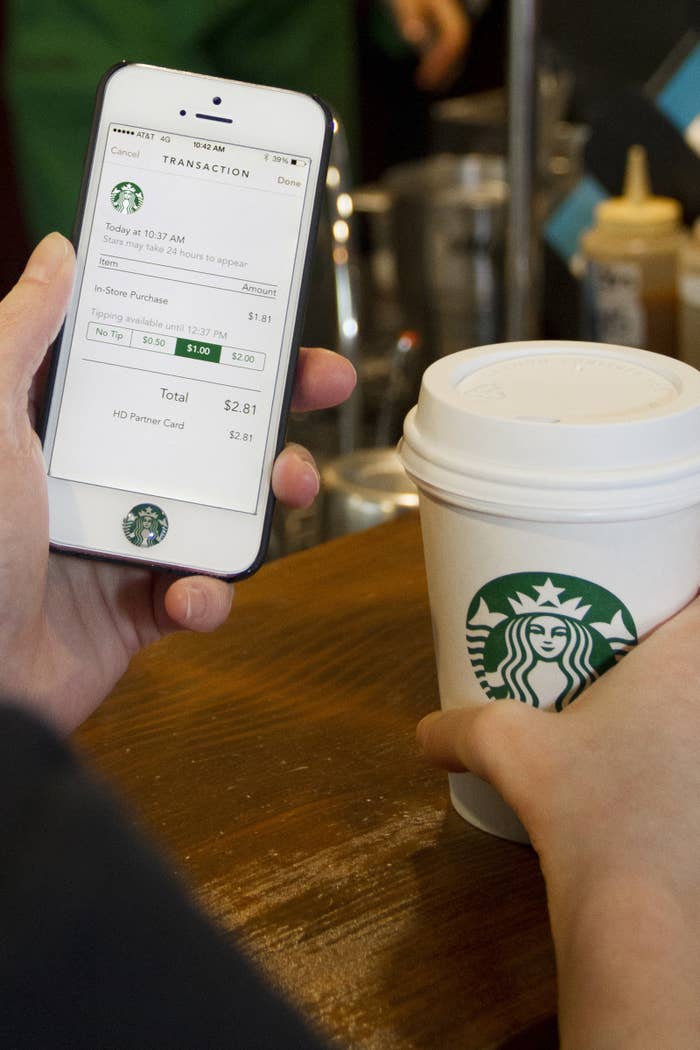 One in six American adults already get a Starbucks gift cards during the holidays. And now, the gift of coffee is becoming even easier to give.
Beginning next month, people will be able to send each other Starbucks gift cards via iMessage, turning the vouchers into just one more option, alongside fireworks and eggplant emojis, in Apple's messaging app.

Once you've texted your friend a Starbucks gift card, they can use it directly from iMessage, or import it into their Starbucks app. For people who hate shopping for actual gifts, it's ridiculously convenient.
Starbucks recently introduced gift cards by messaging in China via WeChat.
Consumers have been quick to embrace Starbucks on their smartphones, as the coffee chain has been a leader in implementing digital technology in the restaurant industry. The company has about 9 million mobile paying customers, meaning one-in-three of its customers now use its mobile order and pay app. It is also gradually rolling out voice ordering through its app as well as via Amazon Alexa.
Starbucks' new iMessage feature will launch as the company undergoes a major shift in leadership. Chief Operating Officer Kevin Johnson will replace Howard Schultz as CEO on April 3. Schultz will focus on the company's growing high-end Reserve brand.
Starbucks has had some problems recently with congestion in its cafes following the launch of mobile ordering, and last year workers complained about labor cut backs in stores. A YouGov survey also showed that Starbucks' brand perception fell after the company recently promised to hire refugees. The company's share price is down year on year.