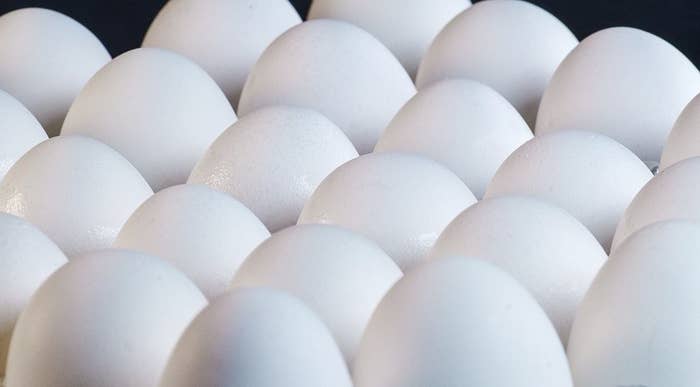 Groceries and food companies have made big promises about switching over to cage-free eggs — responding, they said, to growing consumer demand. In response, egg producers have aggressively increased their cage-free supply.
But things haven't quite worked out as planned. There are currently more cage-free eggs than consumers are willing to buy, the CEO of the country's largest egg producer said earlier this month.
The switch to cage-free eggs is one of the biggest transformations taking place in American agriculture, and it's been a difficult one for farmers over the last year.
All eggs are cheap at the moment — the entire industry is producing more than the market needs, according to government data — but the problem is particularly acute for cage-free eggs. They still come with a price premium — $1.25 to $1.50 per dozen above old-school battery eggs.
"Right now, there is a much greater demand for commodity eggs at these low prices than there is for cage-free eggs," Cal-Maine Foods CEO Dolph Baker said at a conference earlier this month. The company is the largest producer of the eggs sold on US grocery shelves.
Cal-Maine has shut down some of its production to reduce the oversupply, Baker said. Some industry observers say the number of hens needs to be reduced by 6 to 8 million before supply realigns with demand and prices begin rising.

The last two years have been rough for the industry. The 2015 bird flu outbreak forced farmers to kill about 40 million hens, causing egg prices to skyrocket. In response, food manufacturers reformulated recipes to use fewer eggs, or started importing eggs to control costs. Even with the reduced demand, producers quickly repopulated their flocks, with some focusing heavily on cage-free birds. Major retailers and food manufacturers have promised consumers they will switch over in the coming years.
This all led to oversupply, and it's why both conventional and cage-free eggs are relatively cheap at the moment. At these prices, private egg producers are operating at a loss, according to Cal-Maine.