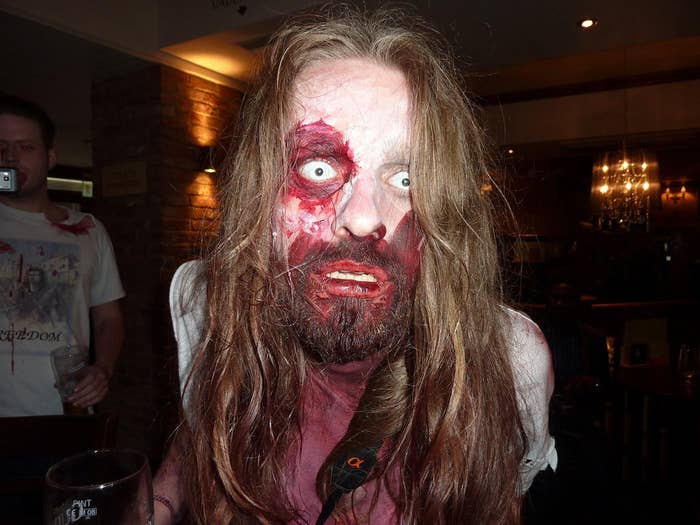 Some colored contact lenses that people are buying over the counter at beauty supply and novelty stores to complete their Halloween look — or just in general — are being sold illegally and could be dangerous, law enforcement officials say.

The Department of Justice has charged Geo Medical, a Korean company that makes decorative and colored contact lenses, with "illegally bringing contact lenses into the United States by dramatically undervaluing shipments in documents submitted to customs officials." It also charged operators of the store Takashima in Los Angeles and Orange counties with illegally selling colored lenses without prescriptions.
Colored contacts "are medical devices," according to the FDA. "Places that advertise them as cosmetics or sell them over the counter, without a prescription, are breaking the law."
In 2013, the US Food and Drug Administration found that lenses made by Geo were contaminated with microorganisms, and put them on a "red list" restricting imports.
"We believe that Geo Medical severely undervalued the shipments to avoid customs scrutiny, which would have led to the seizure of the contact because of the FDA action following the discovery of contaminated products," said a spokesman for the US Attorney's Office, Central District of California to BuzzFeed News.
Health experts have been warning about the risk of colored contacts for years. While there's nothing wrong with colored lenses themselves, problems arise when people get them without a prescription and the lenses don't fit correctly — causing serious eye damage — or when people don't keep them clean. According to a statement from an FDA optometrist, "Bacterial infections can be extremely rapid, result in corneal ulcers, and cause blindness — sometimes within as little as 24 hours if not diagnosed and treated promptly."
Some may also contain "dangerous chemicals." Last month, Rebecca Seawright, chair of the NY State Assembly's Consumer Fraud Protection Committee, warned consumers "of the hazards and the strong possibility of permanent eye damage — including blindness — from wearing over-the-counter colored contact lenses that are increasingly popular among children and teens who want to dress up as zombies, and that are now on sale on-line and at many retail stores."
The group estimated that over 50,000 people would dress as zombies at this year's Greenwich Village Halloween Parade alone.
One model in Canada who decided to skip colored lenses and got an eye tattoo instead said it's unlikely she'll regain full vision after the procedure was botched.
Geo hasn't posted to its Facebook page for more than a year.