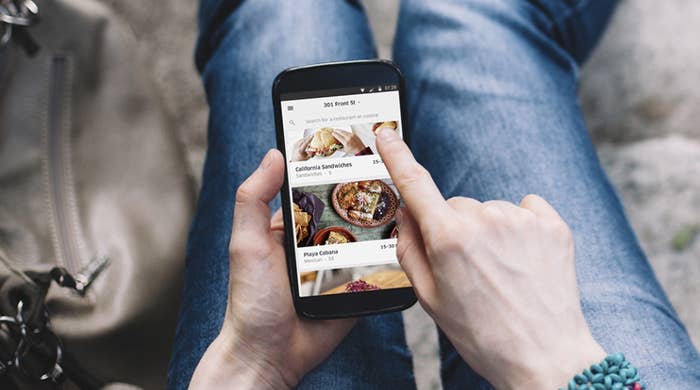 McDonald's is expanding delivery via Uber to 1,000 additional restaurants, the company announced on May 31, and by the end of June the partners will deliver from 3,500 total stores nationwide.
The partnership between the burger chain and the UberEATS app now applies to more than 2,000 McDonald's restaurants in New York, Los Angeles, Chicago, Houston, Atlanta, Seattle, Las Vegas, Denver, Dallas, DC, Fresno, San Antonio, Columbus, Miami, Orlando, Phoenix, San Diego and Tampa. With a $5 booking fee from Uber, an Egg McMuffin meal will cost about $11 when delivered by the car service — and more if you tip the courier, or if your delivery is in a busy area.
That high price could be a problem, as customers have proven to like McDonald's most when it's cheap, but the Golden Arches has been looking to grow US sales through delivery, which it already offers in other countries. It's most popular in Asia and the Middle East, where restaurants generate up to 40% of their sales from delivery. Globally, the chain saw nearly $1 billion in delivery sales last year.
Here's what an UberEATS McDonald's order looks like in LA.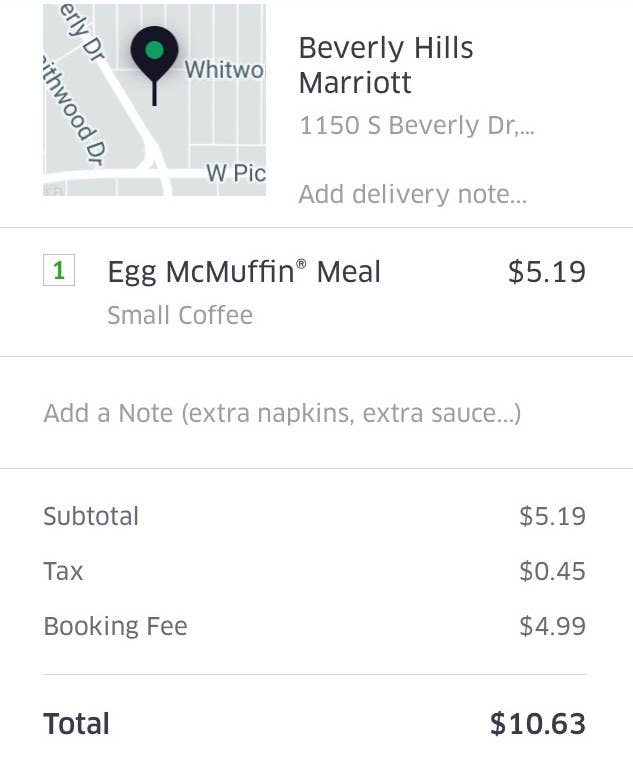 Uber, meanwhile, has been trying to capitalize on its giant network of drivers to expand delivery services with an "Uber Everything" program.
"Uber has a network of over a million drivers in 500+ cities. The Uber Everything team aims to leverage that network for more than just transportation," an Uber designer wrote on a Medium post last fall.
The new partnership still only covers about a quarter of McDonald's 14,155 domestic restaurants, but "McDonald's restaurant footprint, combined with the cutting-edge innovation of the UberEATS platform, positions us well to meet the consumer demand for fast and reliable delivery – making this an ideal partnership," said McDonald's CEO Steve Easterbrook in a statement.

In the burger chain's largest markets — US, France, the UK, Germany, and Canada — nearly 75% of the population live within three miles of a McDonald's.

In January, the two companies ran a "McDelivery" pilot in more than 200 restaurants in Miami, Orlando, and Tampa Bay.

Then in mid-May, the service expanded to 300 restaurants in Los Angeles, 267 in Chicago, 59 in Columbus, and 144 in Phoenix. McDonald's in other cities will be added in the coming months, the company said last month.