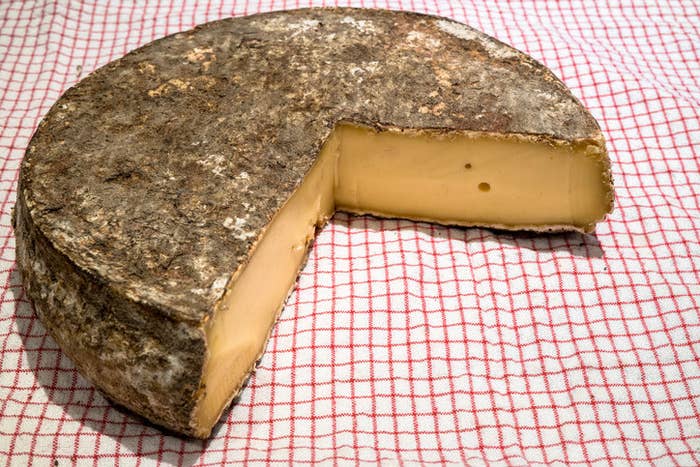 Researchers have some bad news for the raw milk community: Unpasteurized milk and cheese was responsible for an estimated 96% of all illnesses caused by contaminated dairy products, according to new research published by the Centers for Disease Control and Prevention.
Raw milk advocates — who want restrictions lifted on the sale of unpasteurized dairy — says the product is better for health, and often point out that leafy vegetables are a larger source of food-borne illness than dairy. And they're passionate about the topic: as one reader told me in an email replying to negative news coverage of raw milk, "sensationalist reporting hurts small, family-run dairy farming and cheesemaking businesses while helping promote the horrors and injustices of industrial dairy farming."
Yet the threat of E coli, salmonella, listeria, and campylobacter contamination is real. In March, the CDC linked two deaths to soft raw-milk cheese made by Vulto Creamery in Walton, New York.
Only 3.2% of the population eat unpasteurized milk and 1.6% eat unpasteurized cheese; the vast majority of dairy is pasteurized, which means it is heated briefly to kill pathogens. But as lawmakers roll back regulation due to consumer demand — the number of states where the sale of unpasteurized milk is prohibited decreased from 29 to 20 from from 2004 to 2011 — "the growing popularity of unpasteurized milk in the United States raises public health concerns" according to the new report prepared by Epix Analytics, which based its estimates on CDC data from 2009 to 2014.
Even in France, broadly recognized for its enlightened cheese consumption and applauded for breeding relatively lax attitudes on eating delicious raw milk cheeses, health authorities recognize the risk of eating unpasteurized dairy products for all people, but especially pregnant women, babies, and the elderly.

And while advocates may be correct that leafy vegetables are the largest source (22%) of food-borne illness in the US, it's fair to point out that dairy is the second largest source (14%), according to CDC research. Dairy is also the leading cause (16%) of food-related hospitalizations, and the second-largest cause (10%) of food-related deaths after poultry (19%) — and based on the new report, raw milk is to blame in almost all these cases.
"Outbreak-related illnesses will increase steadily as unpasteurized dairy consumption grows," the researchers concluded.