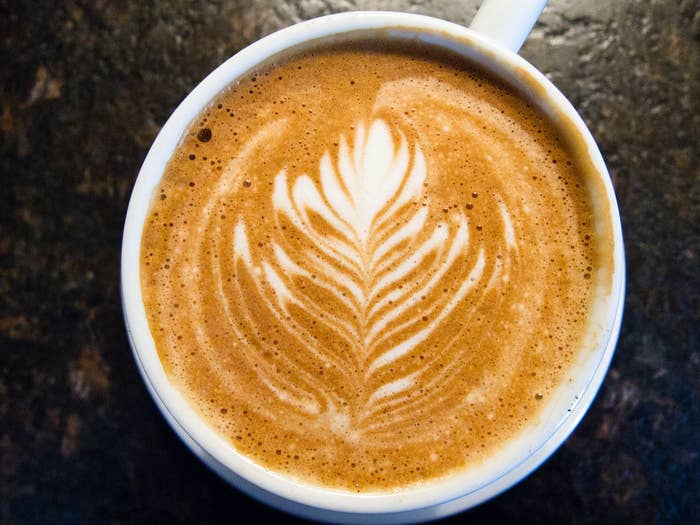 Believe it or not, there was a time not too long ago when most people had never tasted a latte.

Then Starbucks happened, or more precisely, Howard Schultz happened.
The Seattle coffee company, founded as a coffee bean retailer in 1971, didn't open its first cafe until 1984. On the April morning when that first espresso bar opened — a 300-square-foot space inside one of Starbucks' bean stores — baristas began serving a drink Schultz had tried on a visit to Verona, Italy.
It was a drink that "many customers had never heard of: caffè latte, espresso with steamed milk," Schultz later recalled in Pour Your Heart Into It. "As far as I know, America was first introduced to caffè latte that morning."
The rest is grande-skinny-with-two-pumps-of-vanilla history.
On Monday, Schultz — the father of the American latte — steps down as CEO, for the second time in his career.
No matter your opinion of Starbucks, it has shaped the way you drink coffee. Within three decades, that single Seattle espresso bar exploded into more than 26,000 cafes around the world, selling $21.3 billion worth of food and drink last year. And that's just Starbucks itself — the chain's many imitators have turned the latte and its milky relatives into a ubiquitous international commodity, as ever-present as the Big Mac, as symbolic of global consumer culture as the iPhone.
Schultz recalls his first encounter with the latte in his book:
"One morning I took a train ride to Verona. Although it's only a forty-minute ride from industrial Milan, it felt as if it had stood still since the thirteenth century. Its coffee bars were much like Milan's, and in one, I mimicked someone and ordered a "caffè latte," my first taste of that drink. I had expected it to be just coffee with milk, but I watched as the barista made a shot of espresso, steamed a frothy pitcher of milk, and poured the two into a cup, with a dollop of foam on the top.

Here was the perfect balance between steamed milk and coffee, combining espresso, which is the noble essence of coffee, and milk made sweet by steaming rather than by adding sugar. It was the perfect drink. Of all the coffee experts I had met, none had ever mentioned this drink. No one in America knows about this, I thought. I've got to take it back with me.
People now take for granted that wherever they go — to work, to the airport, to the mall, or virtually anywhere in America — there'll be a coffee place churning out Starbucks-style drinks, if not an actual Starbucks. Even McDonald's and Burger King are now promoting their coffee selection.
"He introduced Americans to the espresso bar," said Ken Nye, owner of Ninth Street Espresso. And most importantly, to anyone wanting to run a coffee business, he introduced Americans "to paying $3-4 for a drink." In the pre-Starbucks era, most people knew of coffee as something that cost 50¢ a cup.
By making coffee more expensive, Starbucks laid the groundwork for an entire wave of coffee shops that have colonized America and the world. It wasn't merely the latte that Schlutz introduced to many American consumers; it was also dark roast arabica and espresso, the Frappuccino, and sugary espresso beverages in general.

And there was also the comfy seating and free WiFi, the ambient music and vaguely cool baristas, and all the other ingredients of the concept Schultz describes as a "third place" — a "comfortable, sociable gathering spot away from home and work" that isn't a bar. These were experiences that the CEO, romanced by Italy's vibrant cafe scene, wanted to import to the US.
"Had he not done what he had to bring his love of coffee in Italy to the US, then the smaller players wouldn't be doing what they're doing," said Jonathan Rubinstein, owner of New York's Joe Coffee, a small chain that recently attracted investment from Shake Shack founder Danny Meyer. "He brought accessibility, the language, and interest. Everyone owes so much to him."
About 90 million people now go to a Starbucks each week, and the latte has gone from a dismissive symbol of urban elites in the mid-90s — there really was a time when "latte sipping" meant someone rich and out of touch — to something aggressively normal, a foundational element of Brand Basic.
But true believers were hard to find in the early days of the latte's American arrival.
Despite the success of Starbucks' first espresso bar in 1984, Schultz failed to convince the bean retailer to expand into the food service business. So he left the company and started his own cafe, Il Giornale, in 1985. Just two years later, Il Giornale acquired Starbucks.
"Nobody believed that espresso would jump out of its narrow niche and become so popular and widely accepted a drink," Schultz wrote. "Nobody imagined that even fast-food places and gas-station convenience stores would hang big 'espresso' signs in their windows to lure in customers."
The last time Schultz left the CEO post from 2000 to 2007 (he stayed on as chairman), the company suffered from quality issues and and took on many non-coffee products like food and music. Then — worst of all for the business — the country entered a debilitating recession. Starbucks fired its chief executive and Schultz returned as the company struggled and closed cafes.

Now as Schultz steps down for the second time, Starbucks is struggling with a problem most businesses would love to have: How to keep stores running smoothly despite a deluge of customers. Last year the company acknowledged tensions among its baristas, who were complaining that their stores were understaffed to deal with the endless crowds. A mobile ordering system introduced last year poured gasoline on the fire, some say, and the company recently launched an initiative called #Simplify to help deal with the crowds.

The company is also facing a coffee industry whose high end has now moved well beyond the latte. Starbucks pioneered the so-called "second wave" of coffee in the US — marked by specialty beans and espresso drinks, after brands like Folgers and the Mr. Coffee machine dominated the first wave. The industry is now deep into its third wave, which focuses on bean origin and new brewing methods and has often reduced Starbucks to the status of a lumbering spectator. When the chain rolled out Nitro Cold Brew coffee last year, it was catching up to a trend, not setting it.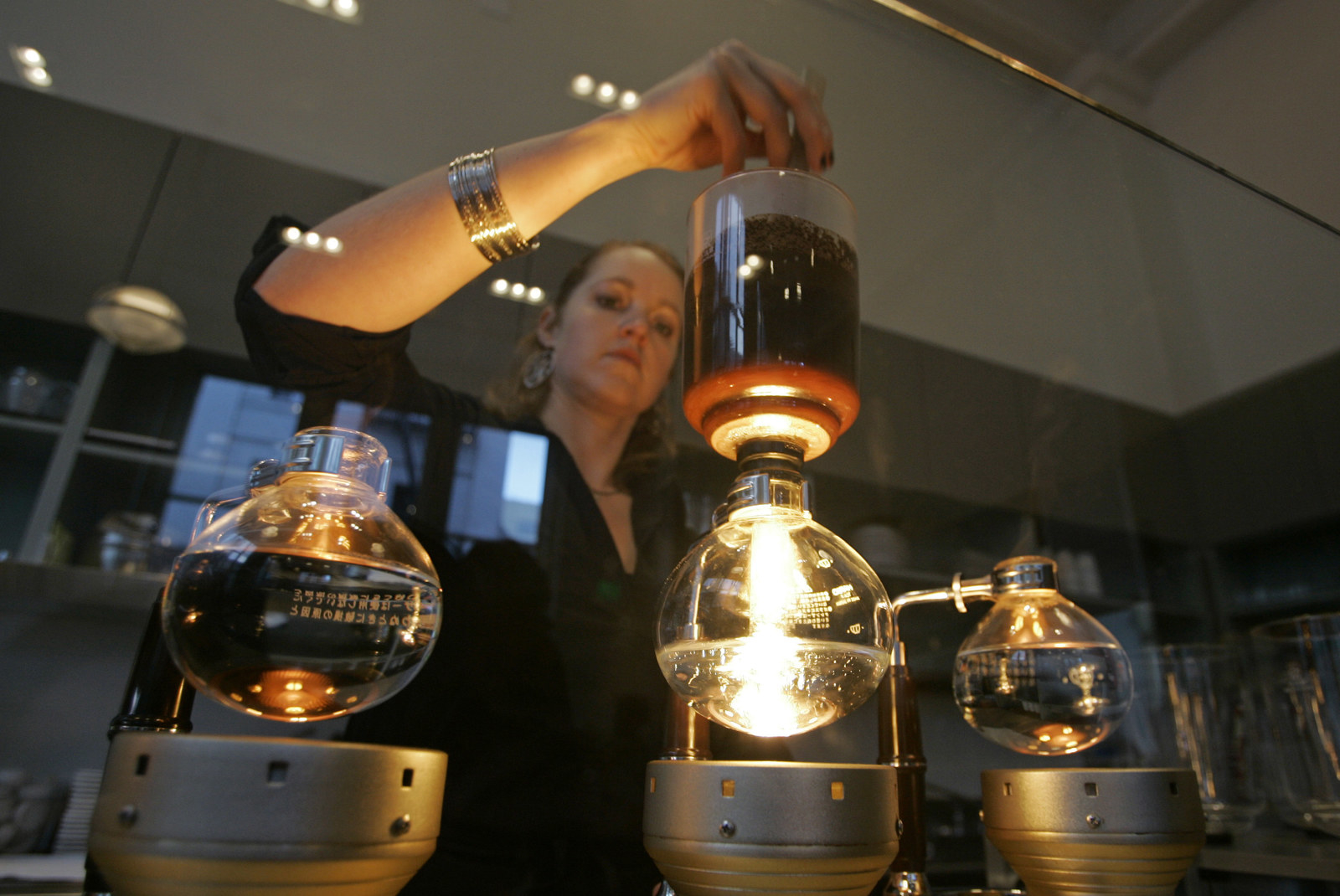 "Every generation or so, a person or company comes along that changes the way America interacts with coffee," said Todd Carmichael, CEO and co-founder of the third-wave chain La Colombe. "Howard and Starbucks were one such person and company."
"Were" is an important word there. Third-wave chains like La Colombe, Stumptown, Blue Bottle, and Intelligentsia have attracted plenty of funding from investors who want to own a piece of the next big thing in coffee — someone who can out-Starbucks Starbucks.
It means Schultz is stepping down just as the industry's Next Big Thing is going mainstream. He's sticking around at the company, taking direct responsibility for how Starbucks navigates the Third Wave terrain and beyond.
Specifically, he will be working on developing Starbucks Reserve — the chain's own brand devoted to the third-wave arts. At Reserve outlets, you'll see all the bells and whistles associated with the third-wave chains, from single origin beans roasted in small batches to pour-over brewing and kegs of nitrogen-infused cold brew.
And it will happen at a massive scale: Starbucks plans to open 4,800 Reserve bars inside its stores over the next four years, about 1,000 stand-alone Reserve cafes, and 20 Reserve Roasteries, which look like miniature coffee theme parks.
The Reserve stores "represent an unprecedented new global growth opportunity for the company," Schultz told investors in December. "I am personally as passionate about developing the Reserve brand and offering more Roasteries as I was about opening our first espresso bar more than 30 years ago in Seattle."
It's a plan that has independent coffeeshop owners on edge.
"That's targeting our market share," said Nye, who opened a roasting space in Manhattan to the public last year, only for Starbucks to announce three months later that it would open a 20,000 square-foot roastery right across the street.
"We're all grateful that Starbucks started these coffee-driven businesses and opened espresso to the American consciousness, and opened the way for the next generation like us," Nye said, but for the company to now move into the niche specialty segment "is hard to accept."
Others see it as a sign: the father of the American latte simply knows which way the wind is blowing.
"He is coming back to our segment," said Joe Coffee founder Jonathan Rubinstein. "It definitely makes a statement about where he sees the future of coffee."