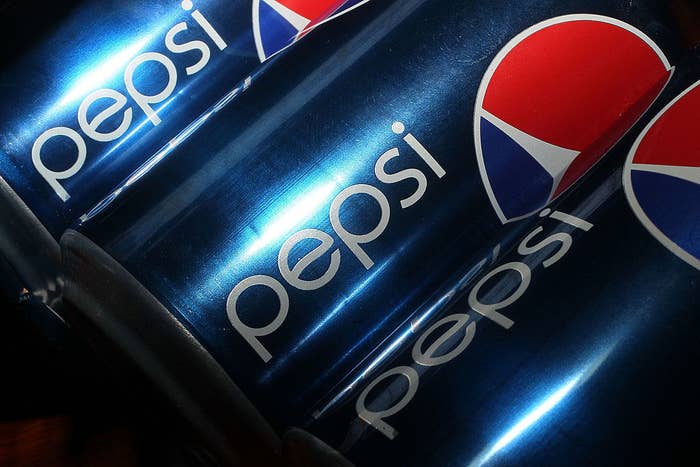 PepsiCo might be named after a cola, but that's no longer where the money is: just 12% of the company's revenues now come from Pepsi sodas, CEO Indra Nooyi said on an earnings call this week.

Since becoming chief executive in 2006, Nooyi has worked to "lessen our reliance on colas," she said. For instance, PepsiCo acquired Naked Juice in 2007, and last year it expanded its partnership with Starbucks to distribute Starbucks bottled drinks in Latin America.
The company says it now has the "leading noncarbonated beverage portfolio" in the U.S. In a recent report, investment firm CLSA said it belieces PepsiCo is "better positioned than Coke" to take advantage of the move away from soft drinks.
Overall, carbonated soft drinks — which includes brands like Mountain Dew and Sierra Mist — now contribute less than 25% of PepsiCo's global revenue.
Instead, the company is focusing on what it calls "everyday nutrition products," which already make up 25% of global revenue. These include sports drinks (like Gatorade and Propel), Quaker products, fruit- and vegetable-based products (Tropicana and Naked juices), water and unsweetened teas, and snacks with nuts, grains, and seeds.
"The growth of our everyday nutrition products...is outpacing the growth of the balance of the portfolio," Nooyi said.
To support this shift, this year, PepsiCo will install about 20,000 Hello Goodness vending machines across North America. The machines — which feature such products as Naked juices, Smartfood Delight popcorn, oven baked Lay's, Quaker multigrain bars, Pure Leaf iced teas, Propel, Tropicana, and Sabra hummus cups — will be installed in "select healthcare, recreational, transportation, governmental, workplace and educational facilities," the company said when it announced the vending machines in December.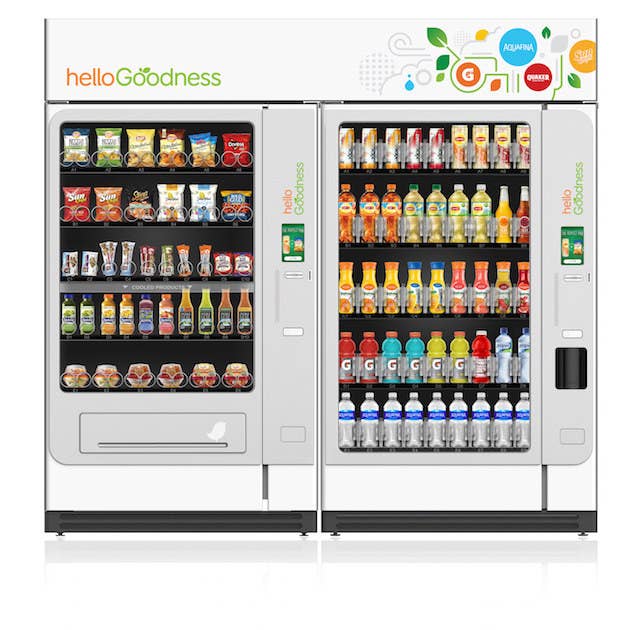 PepsiCo's efforts reflect how food and beverage makers are adapting to a widespread shift in how Americans eat and drink. Per capita consumption of carbonated soft drinks fell to a 30-year low last year, and both Coca-Cola and PepsiCo now are shifting from big bottles to to higher-priced mini cans of soda to maintain revenue as consumption declines.
Fortunately for PepsiCo, which manufactures a broad range of packaged foods, almost all Americans still snack daily even as the drink less soda. A growing number of people say they only snack on healthy foods, according to research by Mintel. PepsiCo said Monday that sales of low-calorie Smartfood Delights increased by more than 75% in the first quarter, and reduced-fat Doritos by 30%.
In 2015, PepsiCo reported a 6% increase in sales of non-carbonated beverages by volume — thanks to a double-digit percent increase in water sales, a mid-single-digit increase in Gatorade sports drinks, and a high-single-digit percent increase in Lipton ready-to-drink teas — and a 2% decline in carbonated soft drinks.