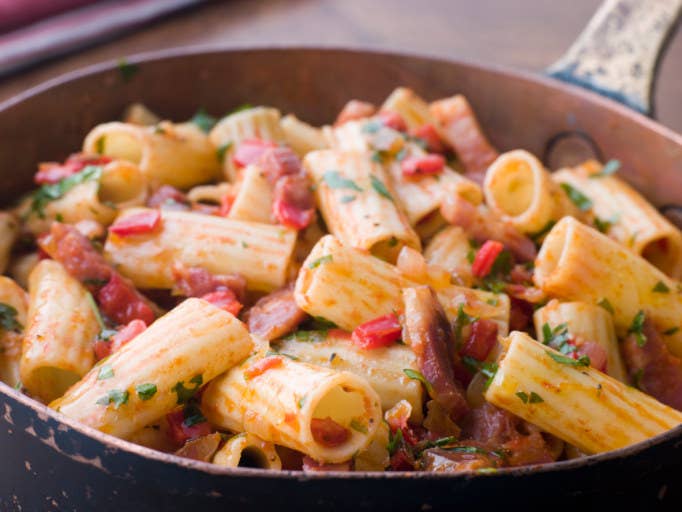 Could the dark era of low-carb dieting in America finally be behind us?
U.S. pasta consumption is back on the rise after shrinking for years, according to data from research firm Nielsen. In the 52 weeks ending on April 2, dollar sales of dry pasta were up 2.9% year on year.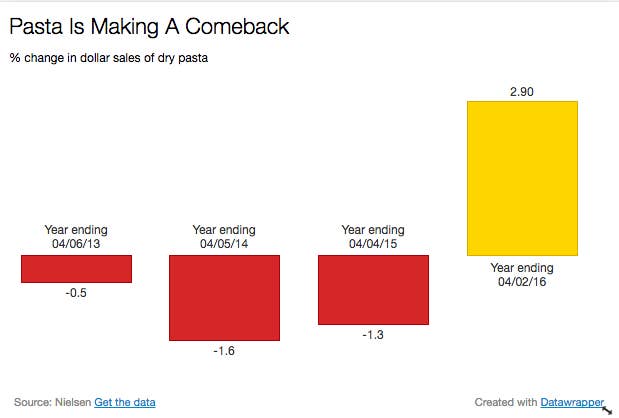 The trend is reflected in people's online search habits as well. "Pasta is back," Google declared in its new 2016 Food Trends report, based on U.S. search data.
Online interest in pasta started picking up in 2015, and continues to rise, according to Google's numbers.
The specifics of the high-carb search trends suggest Google users are "experimenting with new recipes and sauces that can be prepared at home or picked up at the grocery store," the report reads. "There's interest in understanding the differences between certain types of pasta and their accompanying sauces."
Searches on Google for "rigatoni" in particular are trending up.

"Consumers are taking familiar dishes and experimenting with new ideas such as rigatoni pie," Google wrote. (Here's Proper Tasty's recipe for rigatoni pie.)
U.S. sales of rigatoni and other so-called "short-cut pastas" grew by 3.6% in the past year, according to Nielsen.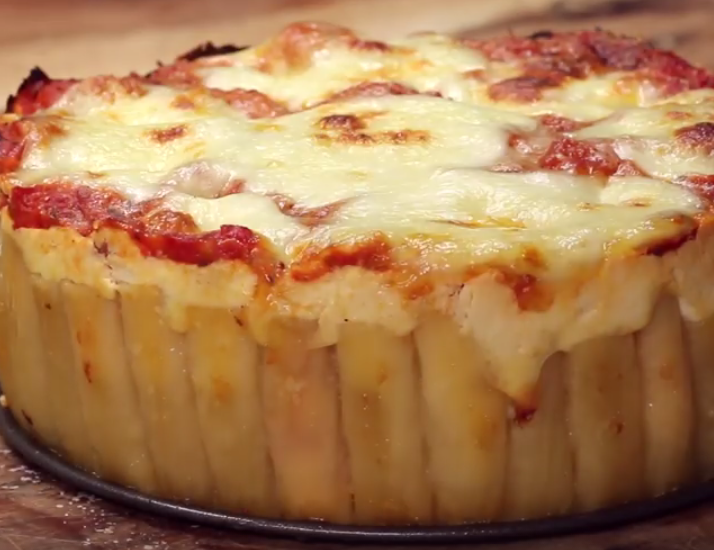 "It's time for marketers to refocus their attention on pasta," according to Google.

Meanwhile, Google Trends suggests Americans are well past peak interest in "low carb" dieting, despite the weight-loss and other health benefits associated with reduced carbohydrate intake. Still, interest does seem to tick up every January.

So, if you've found yourself craving spaghetti, or tortellini, or linguine, or penne, or fusilli recently, you're definitely not alone.