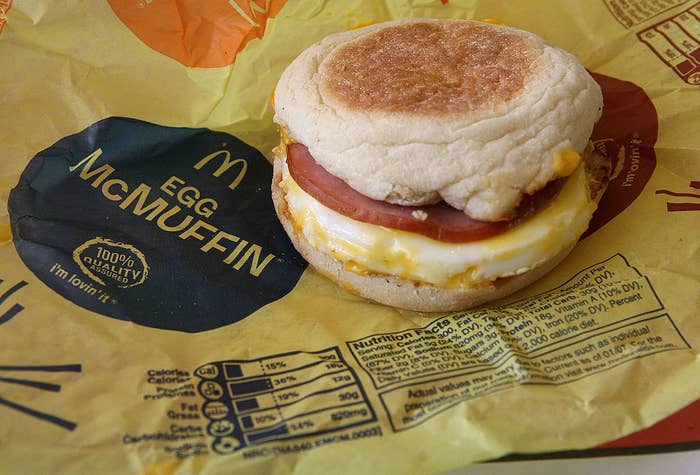 It's hard to beat the launch of all-day breakfast, McDonald's has found.
Customers cheered when the chain began selling McMuffins and hash browns throughout the day back in October, 2015, and sales shot up almost immediately. They kept growing for the next year.
But that streak is now over. Even the addition of McGriddles to the all-day breakfast menu last September couldn't keep it going, with McDonald's sales falling by 1.3% in the final three months of 2016, the company reported on Monday.
In fact, the all-day breakfast launch now looks like "a huge flop," said Richard Adams, a former McDonald's franchise owner who now works as consultant to McDonald's franchisees. "All Day Breakfast has not 'turned around' McDonald's," Adams wrote in an email to BuzzFeed News.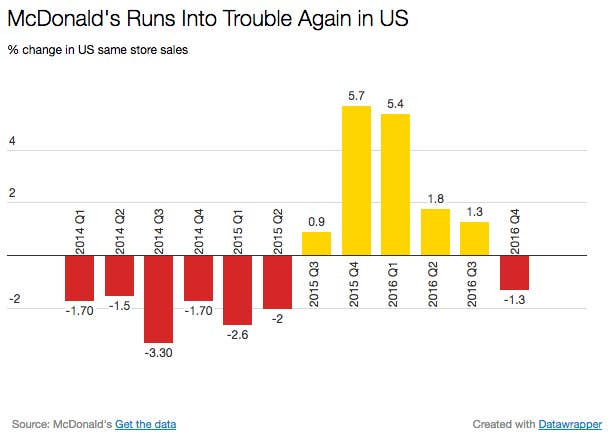 The decline points to a deeper problem at McDonald's: 2016 marked the fourth consecutive year that total traffic to its US restaurant fell compared to the previous year.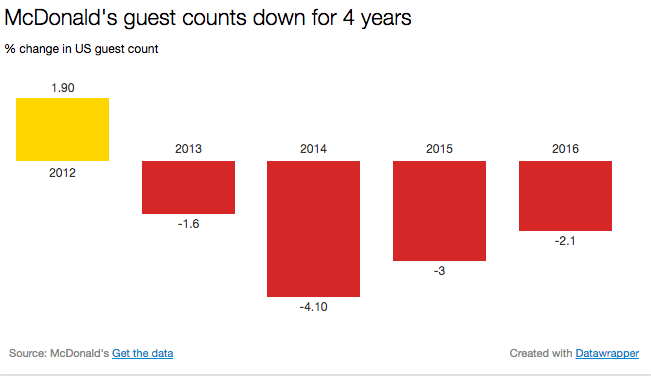 In the end, maintaining McDonald's US turnaround will depend on bringing more customers into restaurants, which has been difficult as fast food competitors like Burger King and Wendy's flood the market with low-cost specials.
What's next? McDonald's CEO Steve Easterbrook said the company's long-term turnaround relies heavily on the so-called "restaurant of the future" — which includes adding new technology such as kiosks, mobile order and pay, and curbside check-in. In addition to these updates, about half of McDonald's US restaurants have yet to be remodeled, which typically results in a 5% to 6% sales bump. As it makes these changes, the chain is also struggling with speed of service, which declined in 2016.
Easterbrook said the restaurant of the future has "a great track record around the world." Last quarter, McDonald's restaurants fared better in other markets, with global comparable sales growing 2.7%.