Ten Restaurant Foods That Will Destroy Your Diet
Thirsty for 890 calories worth of margarita?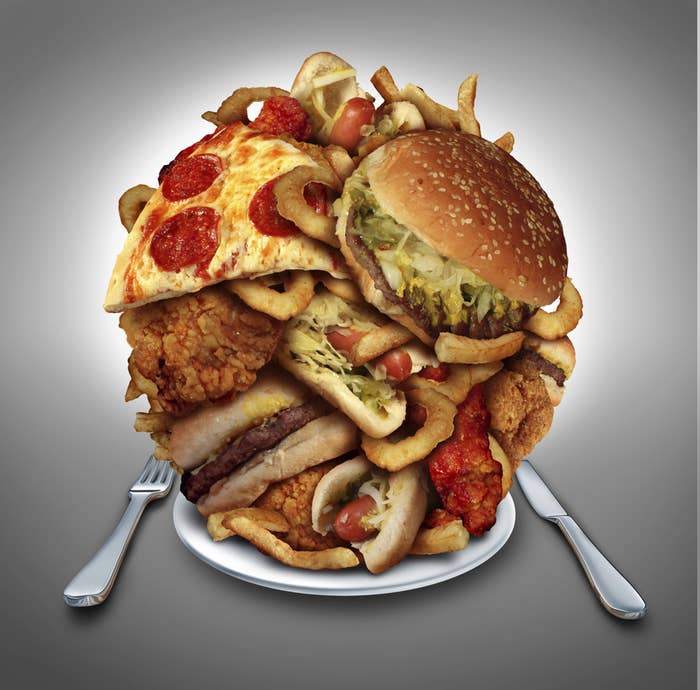 Restaurants may be sprinkling their menus with healthier items, but their high-calorie, high-fat options are getting even worse, according to the seventh Xtreme Eating report by the Center for Science in the Public Interest, a health advocacy group.
"When we first started these studies [in 2007], we were shocked to see meals with 1,000 calories, but that has become the norm," Paige Einstein, CSPI's Project Coordinator and a registered dietitian, told BuzzFeed News.
To be fair, no reasonable human expects to save calories at an establishment called the Cheesecake Factory. But Einstein said the problem is that many consumers aren't aware of exactly how caloric a meal can become. She expects this will change when new FDA rules, effective this December, require restaurant chains with 20 or more locations to label calories on menus.
CSPI surveyed the menus of more than 200 restaurant chains. Here are some entrées, sides, drinks, and outlandish combos it highlighted for being abysmally high in calories, saturated fat, sodium, and sugar.
10.
Red Lobster's Lobsterita (890 calories)
9.
IHOP's Chorizo Fiesta Omelette (1,300 calories)
8.
Steak 'n Shake's 7x7 Steakburger (somehow, only 1,330 calories)
7.
Outback Steakhouse's 16 oz. Herb Roasted Prime Rib (1,402 calories)
6.
Uno's 6" Chicago Classic Deep Dish Pizza (1,470 calories)
5.
The Cheesecake Factory's Warm Apple Crisp (1,740 calories)
4.
Dickey's Barbecue Pit's 3 Meat Plate (1,970 calories)
3.
Sonic's Large Pineapple Upside Down Master Blast (2,020 calories)
2.
The Cheesecake Factory's Louisiana Chicken Pasta (2,370 calories)
1.
Red Lobster's "Create Your Own Combination" (up to 2,710 calories)
Eating out should be a pleasure. Just remember: