On Monday, Taco Bell launched its much-hyped "Quesalupa," a cross between a quesadilla and a chalupa. While the Quesalupa will be available for just a limited time nationwide, Taco Bell still announced it via a pricey Super Bowl ad on Sunday.
Taco Bell's same-store sales grew by a healthy 5% in 2015, faster than KFC and Pizza Hut, the two other chains owned by parent company Yum Brands. The company has been teasing the Quesalupa as "what could be its biggest food creation yet," potentially surpassing Doritos Locos Tacos, which the chain lauded in 2012 as its most successful launch ever. The Quesalupa has been in development since that year.
Behold, the new Quesalupa.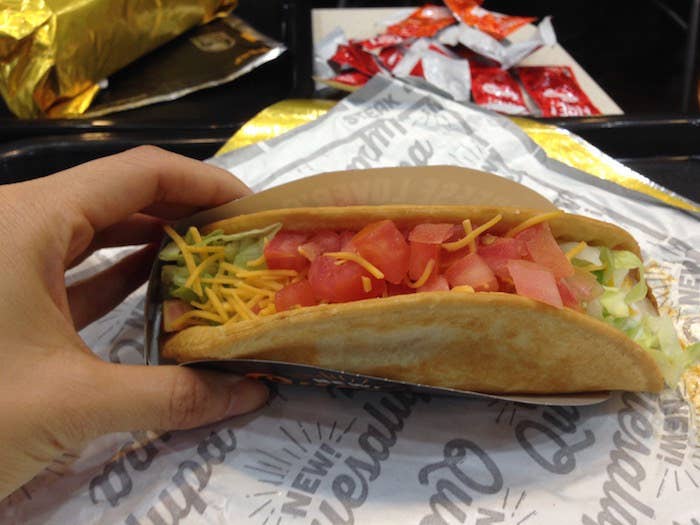 During testing in Toledo, Ohio, Taco Bell was selling 100 to 400 Quesalupas each day. "It was at least at parity, if not more successful than the Doritos Locos Tacos launch in the test market, so we knew it was going to be a big thing," said Kat Garcia, Taco Bell's senior marketing manager.

What takes the new product up a notch from a classic chalupa, the company says —and makes it about 40 cents more expensive — is that the bready, deep-fried shell is stuffed with cheese. It is, in fact, two soft tortillas stuffed with pepper jack cheese and then fried into a shell shape.
What I found when I dissected the shell.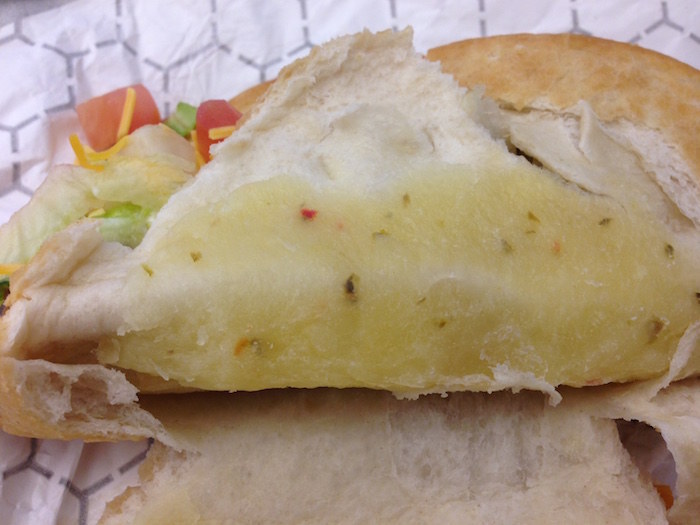 While promotions show the Quesalupa being torn apart to reveal stringy cheesiness, the real item itself looked and tasted to me just like the familiar chalupa, which launched in 1999. I told Garcia that I noticed the similarity. "I do too," she said. "That's why we were cool with the name."
In case you need a reminder, this is the classic chalupa.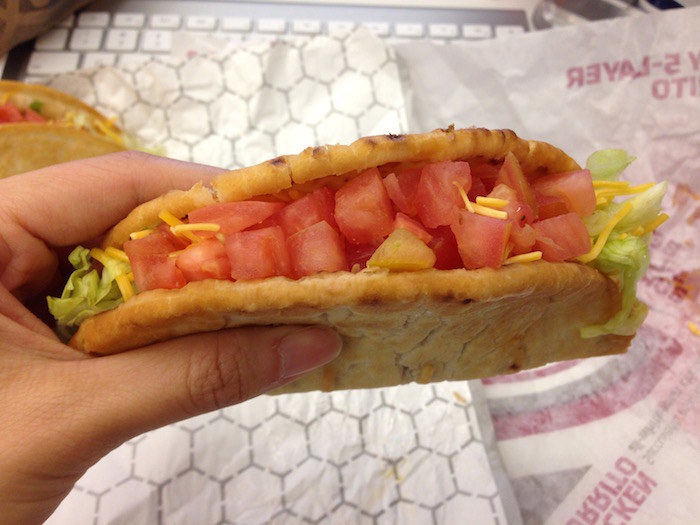 Chalupas use a fried flatbread. As for the Quesalupa, Garcia said, "It's chalupa-like when you eat it. But It kind of fools you in a way, because it's really two tortillas."

Again, Quesalupa vs. chalupa.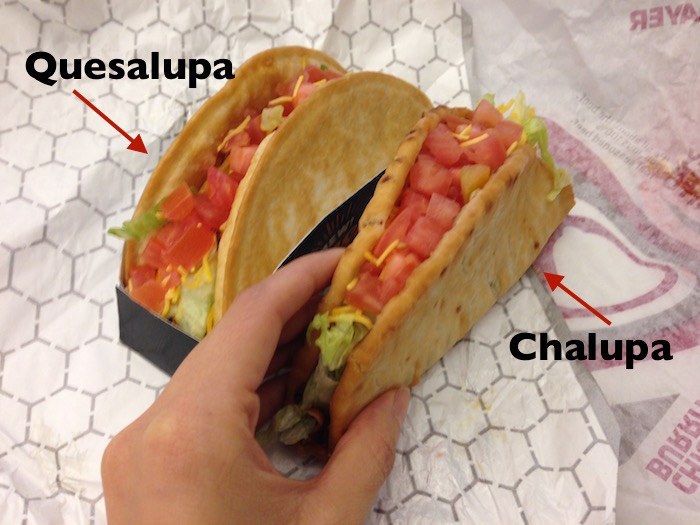 This, of course, is welcome news to anyone who loves chalupas. Still, some consumers are complaining on Twitter that the new Quesalupa is not cheesy enough.
Taco Bell will be promoting the Quesalupa over the next few months. "We are going to be making sure people really see the iconic value of this," Garcia said. It's already planning a "scarcity" promotion toward the end of the Quesalupa promotion in April.

She anticipates customers will demand its return. "I already have things in the works, and I already got a few things that are just as amazing as this, different iterations of this."